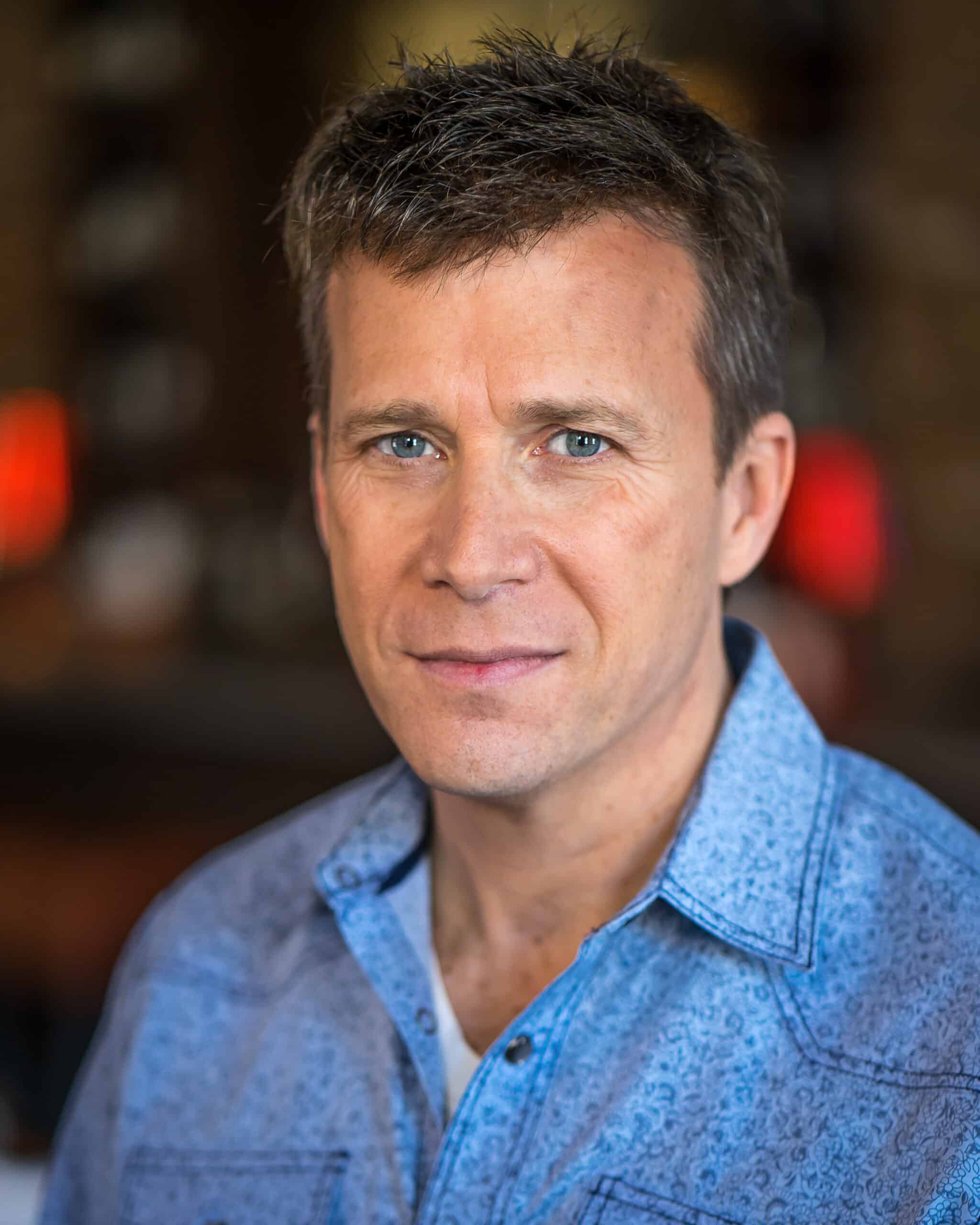 You don't have to live in Arizona to read Steven Cooper's Gus Parker and Alex Mills crime novels. However, if you appreciate mysteries set there, you'll want to investigate this series. Cooper's second in the series, Dig Your Grave, is due out Oct. 30. You can order copies of Cooper's books through the Web Store. https://bit.ly/2NSg97u
Cooper made time to sit "In the Hot Seat", and answer questions. Thank you, Steven.
Steven, would you introduce yourself to readers?
Hello, readers! I'm so pleased to be spending some time with you for this interview. I'm just gearing up for the release of the second novel in the Gus Parker & Alex Mills series, Dig Your Grave. The book goes on sale October 30, and I'm just discovering that there is not enough time in a day to plan for my events and write my next book.
I'm a native of Massachusetts, but I've lived a bit like a nomad throughout my career as a journalist. After living all over the country, I've now settled in Atlanta where I'm all but done in journalism and devote my time almost completely to writing fiction.
Before we discuss your characters and Dig Your Grave, what's your connection to Arizona?
My journalism career landed me in Phoenix in the late 1990s. I worked as an investigative reporter for one of the valley's television stations. I owned a home in Ahwatukee for many years. I always knew I would write a book or books based in Phoenix. I love the desert.
Tell us about Dig Your Grave, without spoilers.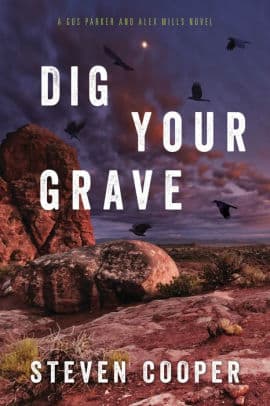 A murderer is stalking prominent, affluent men in the Valley of the Sun. One after another end up dead, their bodies dumped in crudely dug graves at Phoenix cemeteries. This may or may not be the work of a serial killer. It could be a targeted case of revenge. Detective Alex Mills of the Phoenix Police Department is stumped, so when his friend, the reluctant psychic Gus Parker offers to help, he's game. Gus, who doesn't always trust his own visions, sees a haunted past associated with these murders. But he doesn't know who's doing the haunting or who will end up dead next, especially when some of the messages seem to be meant for him. Both he and Mills will find that the secrets hiding in the valley have a past to be reckoned with.
Gus is an interesting character to pair with a police detective. I know you could give me a comeback such as he came from your imagination, but where does Gus come from?
Gus doesn't come from my imagination in the same way that the other characters evolve. Gus is very much shaped by circumstances in my own life that I can't explain. I'm not psychic, but I've had experiences (experiences that cannot be explained away as coincidences) that have given me chills and made me question intuition on a very deep level. Few people live in the moment; even fewer people are self-aware enough to ponder their connections to the universe. Gus is always pondering, always exploring, always intuiting the people, places and things around him. Plus he's a former surfer dude. He's my alter ego.
Would you tell us about your publishing journey? Every author's experience is different.
I started writing the first book in the Gus Parker & Alex Mills series, Desert Remains, in 2007. I wrote and rewrote. I stopped. I started again. I rewrote and revised and put it away. A few years later, I was drawn to it again. I pulled it out of the drawer and realized that I had to give it life. Maybe it was intuition or maybe it was resolve, but I knew the book, this book compared to others I had written, would find its way toward publication. Once completed, I queried several agents, and while they had mostly kind and constructive things to say about the manuscript, nothing clicked. I soon decided that maybe this wasn't the best way to approach the querying phase. Instead, I searched for conferences where I could pitch my manuscript face-to-face to agents. The first conference I attended was mostly exploratory. For my second conference, I had the option of submitting a manuscript partial ahead of time for an agent to review. So, I sent off fifty pages, and a month or so later when I walked into the room for my appointment with the agent, she greeted me with a huge smile and said, "Oh Steven, what can I say? I love this. I want to see more."
I tried to play it cool. But I was anything but cool. Those were the sweetest words I had heard in a very long time. That agent would go on to read the full manuscript, make some important suggestions, accept a "˜revise and resubmit,' and sign me to her agency. With a month and a half after signing me, she sold my novel in a two-book deal. (I was surprised at the offer because I had written Desert Remains as a standalone. The publisher wanted a series. Who was I to question?) I certainly liked my characters well enough to bring them back for more.
What has been the most exciting moment or event of your career as an author?
After the excitement of walking into that appointment and hearing the agent's reaction, I think the most exciting moment had to be when I got the news that the book had sold. There's nothing quite like that. As for events, I must say I had a blast at the 2018 Tucson Festival of Books. It exceeded my expectations. To be surrounded by so many enthusiastic readers and fellow writers was BLISS. Pure bliss. I love meeting readers and talking about what appeals to them in a book.
What are you working on now?
The third book in the Gus Parker and Alex Mills series.
What's on your TBR (To Be Read) pile?
Dead is Best   Jo Perry
Idyll Hands   Stephanie Gayle
A Reckoning in Back Country   Terry Shames
The Bomb Maker   Thomas Perry
Trust Me Hank Phillippi Ryan
November Road Lou Berney
The Disappeared   C.J. Box
What author or book do you feel has been underappreciated?
Jo Perry. Her voice is so distinctive, and her stories curl around you in such an intimate way. She's dark and she's light and she plays with the shades in between with the deftness of an artist.
Thank you, Steven. Steven Cooper's website can be found at https://stevencooperbooks.com