In The Austin Chronicle, Rosalind Faires calls Sherry Thomas' latest Lady Sherlock mystery, The Hollow of Fear, "A cut above the rest". Here's Faires' entire review. https://bit.ly/2OylfKC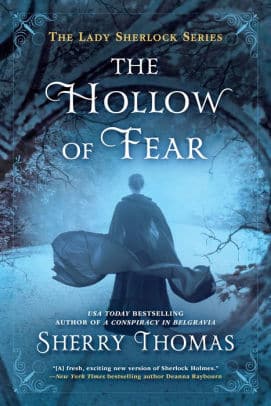 On Saturday, October 6 at 2 PM, you can meet Sherry Thomas and celebrate publication of The Hollow of Fear with a Holmesian-themed Victorian tea. If you can't make it to the Poisoned Pen event, you can still order Thomas' books, including signed copies of The Hollow of Fear, through the Web Store. https://bit.ly/2RoAyUY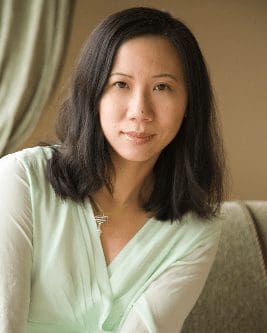 Here's praise for Sherry Thomas' Lady Sherlock mysteries.
"Loaded with suspense…a riveting and absorbing read…a beautifully written novel; you'll savor the unraveling of the mystery and the brilliance of its heroine."—NPR.org
 "Clever historical details and a top-shelf mystery add to the winning appeal of this first volume in the "˜Lady Sherlock' series. A must-read for fans of historical mysteries."—Library Journal (starred review)
 "Readers of Victorian fiction, romance, and detective stories will each find something to draw them in."
—Kirkus Reviews
 "Well researched, well plotted, well written. Thank you, Sherry Thomas."—Suspense Magazine
"Thomas's use of language, the way she uses gender reversal to conceal revelations, and the intricacies of her plotting mean that I will rediscover more things to relish in A Study in Scarlet Women each time I reread it."—NPR.com
"A completely new, brilliantly conceived take on the iconic detective…a plot worthy of the master at his best."—Booklist
*****
And, here's the summary of Thomas' new book, The Hollow of Fear.
Charlotte Holmes, Lady Sherlock, returns in the Victorian-set mystery series from the USA Today bestselling author of A Conspiracy in Belgravia and A Study in Scarlet Women, an NPR Best Book of 2016.
Under the cover of "Sherlock Holmes, consulting detective," Charlotte Holmes puts her extraordinary powers of deduction to good use. Aided by the capable Mrs. Watson, Charlotte draws those in need to her and makes it her business to know what other people don't.
Moriarty's shadow looms large. First, Charlotte's half brother disappears. Then, Lady Ingram, the estranged wife of Charlotte's close friend Lord Ingram, turns up dead on his estate. And all signs point to Lord Ingram as the murderer.
With Scotland Yard closing in, Charlotte goes under disguise to seek out the truth. But uncovering the truth could mean getting too close to Lord Ingram–and a number of malevolent forces…