October 9 is release date for Lou Berney's November Road. There's been all kinds of buzz about this title. It's one of the most talked about novels of the fall. Berney won the Edgar, Anthony, Barry, and Macavity Awards for The Long and Faraway Gone. He'll be at the Poisoned Pen on the 9th, along with John Sandford, author of Holy Ghost. You can meet both authors at 7 PM that evening. If you can't make it, you can order a signed copy of November Road through the Web Store.  https://bit.ly/2DeTAtJ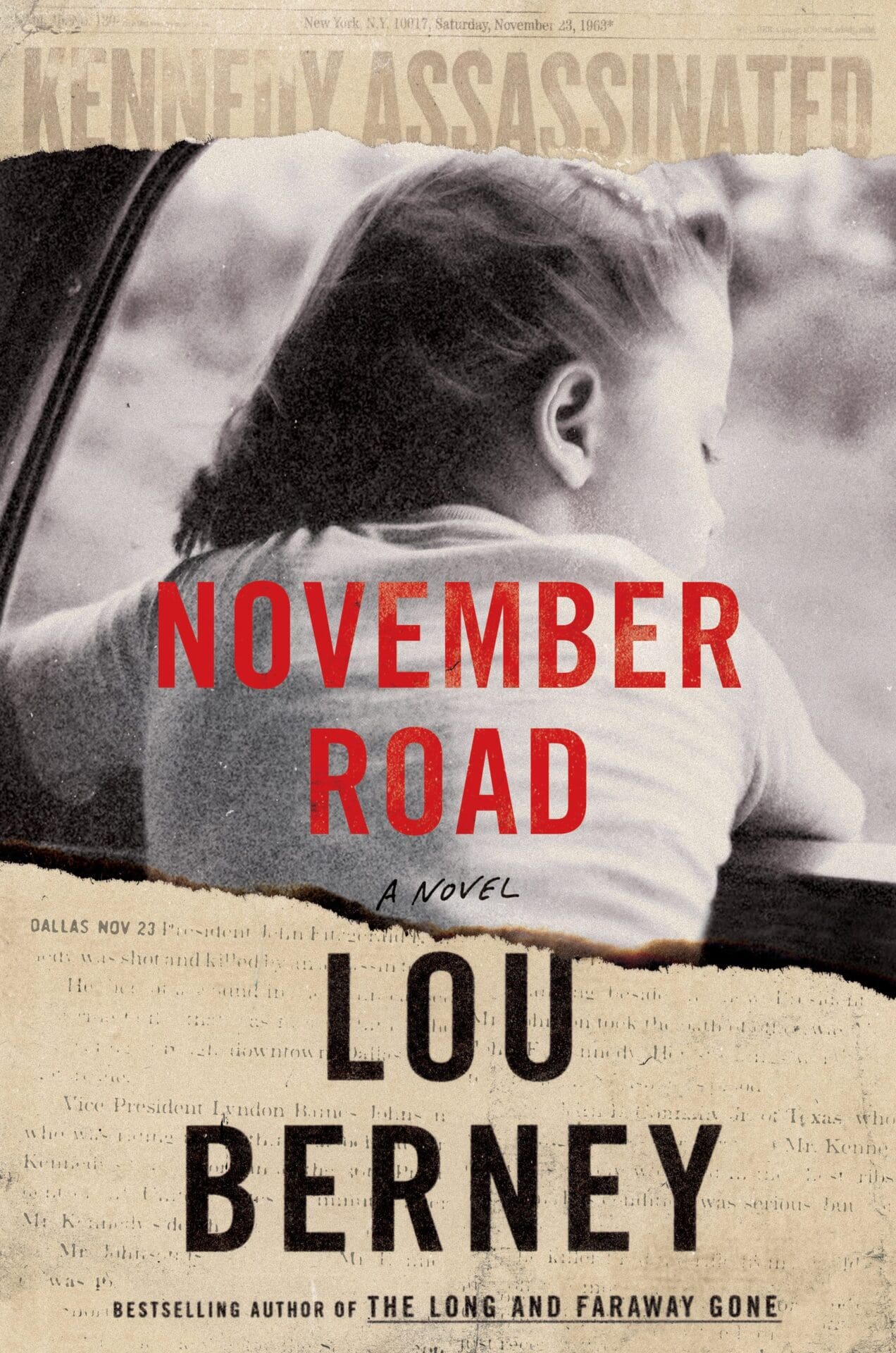 Don't spoil November Road for yourself, but you might want to check out Bill Sheehan's review in The Washington Post. (Hint: he loves it.)  https://wapo.st/2ICpmjv
I jumped at the chance to interview Lou Berney. Here are his answers to the questions from "In the Hot Seat".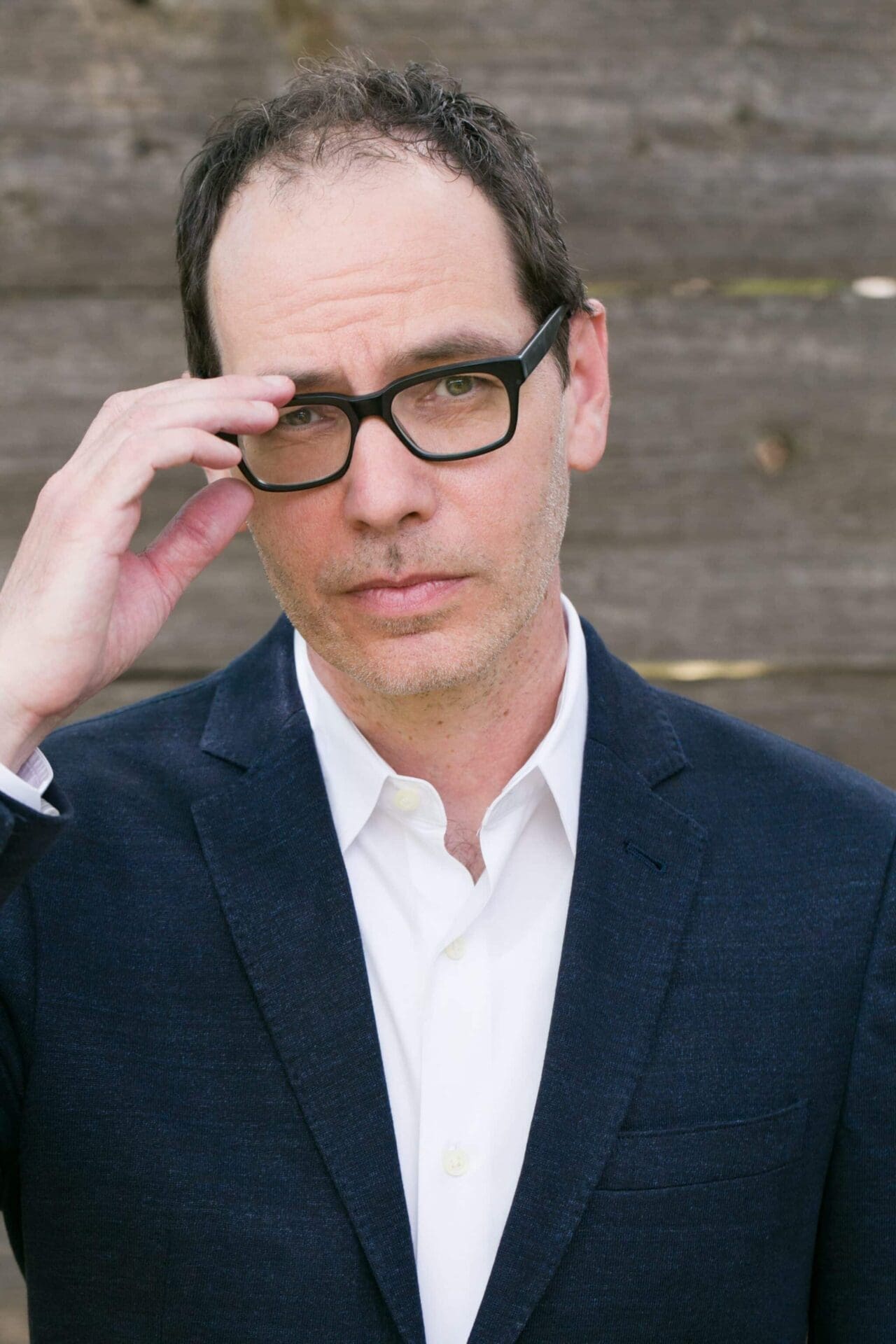 Lou, would you introduce yourself to readers?
I'm the author of four novels, all from William Morrow, one of which "" The Long and Faraway Gone "" won the Edgar Award. I've also worked as a screenwriter in Hollywood but my true love is fiction. My wife and I live now in Oklahoma City, my hometown, where I teach in the low-residency MFA program at Oklahoma City University.
Tell us about your latest novel, November Road, without spoilers?
November Road is a thriller and a love story set right after the Kennedy assassination in 1963. It's about a big-city mafia lieutenant named Frank Guidry who realizes he knows too much about what happened in Dallas and has to go on the run for his life. At the same time the other main character, Charlotte Roy, a woman stuck in a small town and married to an alcoholic husband, takes her two young daughters and goes on the run from her life. The two characters end up meeting on the road and…let's just say that things get complicated (and dangerous).
[youtube https://www.youtube.com/watch?v=PTODvp0vRJE?showinfo=0&w=560&h=315]
Why do you think authors want to write novels with the Kennedy assassination as a pivotal event?
It was such a seismic event in American history, something that really changed the way people thought about the country, the future, themselves.
Do you consider Frank Guidry and your character Shake Bouchon from Gutshot Straight and Whiplash River to be heroes or antiheroes? Why?
I think they're both characters who start out as antiheroes and then are faced with the possibility of becoming something more, something better, than that. With November Road, I was never sure what path Frank would take until he actually took it.
You've sent your lead characters on road trips to Las Vegas several times. Why Las Vegas?
That's a good question. I don't know! All I can say is that, for me, Vegas fit the story each time. I will say I've always been fascinated by Vegas in the 1960s. It was such a glamorous, swinging place, but also one with some dark, hidden sides. For a novelist, what's not to love about that?
Will you write another adventure for Shake? What kind of freedom do you have when you write a standalone versus a series book?
I've already written another adventure for Shake, Double Barrel Bluff, but it might be a couple of years before it's released. I loved writing the Shake novels, but standalones are much more up my alley, I've discovered. There's the freedom to do anything you want, to start from scratch, to write new rules and then break them if you want. All bets are off, and I find that very exciting.
What are you working on now?
Right now I'm about a hundred pages into a psychological thriller about marriage.
Are you still writing screenplays?
I haven't written a screenplay in a while, but I've got a couple of limited-series TV ideas I'd really like to explore. There's so much great TV now and there are creative possibilities that didn't exist five or ten years ago.
A personal question. Where do you like to take visitors when they come to Oklahoma City?
When someone comes to visit, I like to take them to one of my favorite pho restaurants (there are many). Oklahoma City has some of the best Vietnamese food in the country. And if it's basketball season, I'll take them to a Thunder game, which is always fun.
What's on your TBR (To Be Read) pile?
My TBR pile is huge and teetering, but I'll tell you a few of the writers I'm really looking forward to reading next: Lisa Unger, Kate Atkinson, Sheena Kamal, Ace Atkins, Kellye Garrett, Jeff Abbott, Hilary Davidson, Lyndsay Faye.
What author do you feel has been underappreciated?
Ivy Pochoda's novel Wonder Valley was nominated for an L.A. Times Book Award, but I think she should have been nominated for "" and won "" all the awards. She's an amazing novelist.
You can check out Lou Berney's website at https://www.louberney.com/