Did you miss the recent event at the Poisoned Pen when Lisa Scottoline appeared on book tour for Feared? She and Barbara Peters, owner of the bookstore, discussed Scottoline's characters, Rosato and DiNunzio. It's always a fun event when Lisa Scottoline is in the house. Now you can watch it on YouTube.
[youtube https://www.youtube.com/watch?v=yahXGwRCr_w&w=560&h=315]
You can order a signed copy of Feared, or copies of Lisa Scottoline's other books through the Web Store. https://bit.ly/2BttT7W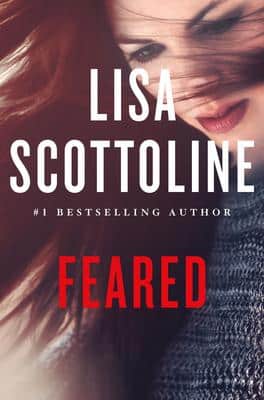 Here's the summary of Feared.
In the new thriller from New York Times bestselling author Lisa Scottoline, Mary DiNunzio's ruthless nemesis Nick Machiavelli is back…with a vengeance.
When three men announce that they are suing the Rosato & DiNunzio law firm for reverse sex discrimination—claiming that they were not hired because they were men—Mary DiNunzio and Bennie Rosato are outraged. To make matters worse, their one male employee, John Foxman, intends to resign, claiming that there is some truth to this case.
The plaintiffs' lawyer is Nick Machiavelli, who has already lost to Mary once and is now back with a vengeance —determined not to not only win, but destroy the firm. It soon becomes clear that Machiavelli will do anything in his power to achieve his end…even after the case turns deadly. The stakes have never been higher for Mary and her associates as they try to keep Machiavelli at bay, solve a murder, and save the law firm they love…or they could lose everything they've worked for. Told with Scottoline's trademark gift for twists, turns, heart, and humanity, this latest thriller asks the question: Is it better to be loved, or feared…
Feared, the sixth entry in the acclaimed Rosato & DiNunzio series, expertly explores what happens when we are tempted to give in to our own inner darkness.
Praise for the Rosato & DiNunzio series:

"Hit every mark… down to the last satisfying twist" —Kirkus Review on Feared
"Fast paced, heart-tugging…readers will enjoy seeing how it all plays out." —Publishers Weekly on Exposed
"The final curtain will find you cheering, and Scottoline will have earned every hurrah." —Kirkus (starred review) on Exposed
"[The Rosato and DiNunzio stories] are always her best works and this newest is the best of the best in this series." —Huffington Post on Exposed