How could we resist when Stuart Neville said recently he considers the Poisoned Pen one of his local bookstores? And, he even mentions the Pen in this short video from Penguin Random House. But, before the video, here's a plug for the book he wrote under the name Haylen Beck, Here and Gone. You can still order a signed copy of this thriller, set in Arizona. https://bit.ly/2HKlQlM
Here's the summary of Here and Gone.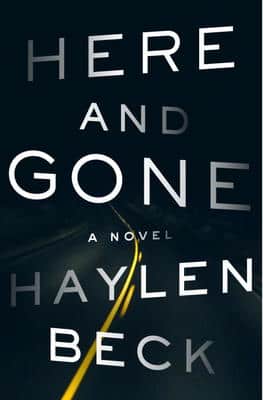 Here and Gone is a gripping, wonderfully tense suspense thriller about a mother's desperate fight to recover her stolen children from corrupt authorities.
It begins with a woman fleeing through Arizona with her kids in tow, trying to escape an abusive marriage. When she's pulled over by an unsettling local sheriff, things soon go awry and she is taken into custody. Only when she gets to the station, her kids are gone. And then the cops start saying they never saw any kids with her, that if they're gone than she must have done something with them…
Meanwhile, halfway across the country a man hears the frenzied news reports about the missing kids, which are eerily similar to events in his own past. As the clock ticks down on the search for the lost children, he too is drawn into the desperate fight for their return.
*****
And, here's the video, "Meet the Author: Stuart Neville."
[youtube https://www.youtube.com/watch?v=L4rfeEmkhmo?rel=0&w=560&h=315]