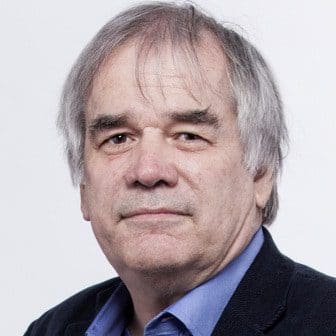 R.G. Belsky has a guest post today, timed with the recent release of his new book, Yesterday's News. The book can be ordered through the Web Store. https://bit.ly/2HKFh28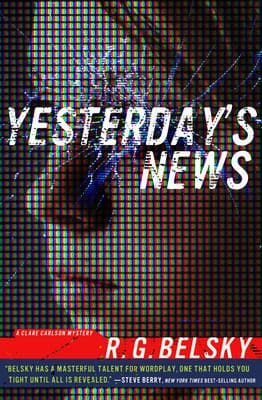 Here's the summary of Yesterday's News.
A classic cold case reopened—along with Pandora's box
When eleven-year-old Lucy Devlin disappeared on her way to school more than a decade ago, it became one of the most famous missing child cases in history. The story turned reporter Clare Carlson into a media superstar overnight. Clare broke exclusive after exclusive. She had unprecedented access to the Devlin family as she wrote about the heartbreaking search for their young daughter. She later won a Pulitzer Prize for her extraordinary coverage of the case.
Now Clare once again plunges back into this sensational story. With new evidence, new victims, and new suspects—too many suspects. Everyone from members of a motorcycle gang to a prominent politician running for a US Senate seat seem to have secrets they're hiding about what really might have happened to Lucy Devlin. But Clare has her own secrets. And, in order to untangle the truth about Lucy Devlin, she must finally confront her own torturous past.
*****
Thank you, R.G., for the following post.
*****
WRITING THE "RIPPED FROM THE HEADLINES" MYSTERY NOVEL
By R.G. Belsky
Where do you get the ideas for your books?
Mystery authors get asked that question a lot. For me, the answer is pretty simple. I worked in newsrooms as a journalist for a long time and covered most of the major crime stories of the past several decades. Son of Sam, O.J., the John Lennon murder and countless others.
So when someone asks me where I get my ideas for writing mystery novels, I say: "I just went to work in the office every day."
It was the TV show Law and Order that popularized this "ripped from the headlines" approach. Week after week, they would take a story out of the New York City tabloids and turn it into a fictional TV crime episode. But, of course, many authors have done that too. Joyce Maynard's To Die For came out of the sensational Pamela Smart case where she hired high school hitmen to murder her husband. The Black Dahlia by James Ellroy was based on a real-life Los Angeles murder. And Lawrence Block's classic title of Eight Million Ways to Die was inspired by real life New York tabloid headlines.
The key for a mystery writer is to ask the question: "What if?"
What if a story didn't really happen that way?
My new mystery Yesterday's News is about a reporter's obsession with finding a long-lost missing child. Back in 1979 at the New York Post, I covered the case of Etan Patz – a 6-year-old boy who disappeared on his way to school and became the most famous missing child in New York City history. The case was eventually solved years later with the conviction of a man for murdering the boy, which at least gave some kind of closure to the Patz family. But what if there was no closure for the family of a missing child, what if there were no answers about what happened and what if a determined reporter went looking for the truth years later? That's the fictional story I tell in Yesterday's News.
My last book was called Blonde Ice. When I was a young reporter in New York, I covered the murders by Son of Sam – the infamous thrill killer who shot women on the streets of New York for no apparent reason. That was the inspiration for writing a novel about a female serial killer – a beautiful, brilliant, blonde dubbed "Blonde Ice" by the media – who murders men in New York, just like Son of Sam had done with women victims years earlier.
Then there's the murder of John Lennon outside Lennon's apartment building near Central Park by stalker Mark David Chapman. I used that as inspiration for my 2015 mystery Shooting for the Stars – about another celebrity gunned down the streets of New York by a supposed stalker. But then I did the "what if?" What if the stalker didn't really do it? What if there was a whole other story that no one knew about? What if there was a serial killer who was targeting other famous people for death?
Maybe the most ambitious "ripped from the headlines" story I ever tried to write though was The Kennedy Connection – my 2014 novel about a reporter who begins investigating the assassination of President John F. Kennedy in a search for answers about a series of present ""day murders. I came up with this idea because I always thought that the JFK assassination was the greatest unsolved murder case of our times. (No, I don't believe the findings of the Warren Commission that Lee Harvey Oswald did it on his own).
Now I always thought that some of the tabloid crime stories I covered were too wild for even a fiction writer to make up.
One of those was "Headless Body in Topless Bar." That was the legendary New York Post headline (which I played a role in writing) about a man who held up a topless bar in Queens, killed a man and then for some strange reason cut off the victim's head. No fiction writer could ever try to pull off something like that, right?
But then recently best-selling authors Douglas Preston and Lincoln Child came out with a thriller called City of Endless Night – all about a serial killer in New York City who cuts the heads off his victims.
The authors told me in an interview that they originally came up with the beheading idea for a different reason, but "absolutely that headline was very much in both of our minds."
So – to answer the question I posed at the beginning – yes, there's plenty of ideas out there for us mystery authors.
All we have to do is read the news.
And then make the rest of it up!
R.G. Belsky is a journalist and crime fiction author. He has been a top editor at the New York Post, New York Daily News, Star magazine and NBC News. His most recent mystery is YESTERDAY'S NEWS, published on May 1.