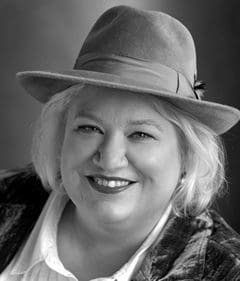 Kelli Stanley, author of City of Sharks, will be at the Poisoned Pen on Thursday, May 10 at 7 PM. Robert Anglen will host Stanley and Owen Laukkanen, author of Gale Force. Signed copies of their books are available through the Web Store. https://store.poisonedpen.com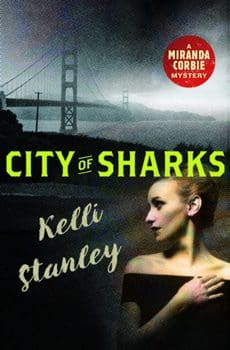 City of Sharks is the latest Miranda Corbie mystery. Here's the summary.
The blonde secretary was scared when she visited Miranda Corbie's office. A shove into a streetcar track, a box of poisoned chocolates…hateful, violent letters.
Someone was trying to kill her.
Miranda isn't sure of anything at first except that Louise Crowley, the blonde who works as an assistant to Niles Alexander, San Francisco publisher, is in trouble. Despite her own preparations for an imminent voyage to a blitzkrieged Britain and a painful farewell to the city she loves, Miranda decides to help Louise and takes on her last case as a private detective in San Francisco…investigating her client, surveying the publishing world of 1940, and stumbling into murder with a trail that leads straight to Alcatraz…an island city of sharks.
Along the way, Miranda explores her beloved San Francisco once more, from Playland-at-the-Beach to Chinatown to Nob Hill and Treasure Island. She encounters John Steinbeck and C.S. Forester, and is aided and abetted by the charming and dapper San Francisco Chronicle columnist Herb Caen. And she also discovers personal truths she's long denied…
With her characteristic luxurious, lyrical prose and insightful eye for character, Kelli Stanley paints a rich, authentic portrait of 1940 San Francisco in this latest installment of her award-winning series.
*****
Still curious? The Big Thrill, the magazine of The International Thriller Writers, published an interview with Kelli Stanley when City of Sharks was released. Here's the link. https://bit.ly/2IpwF02