When I read Anne Ewbank's recent article in Atlas Obscura, I immediately thought of Kevin Hearne and his Iron Druid Chronicles. Or, I should say, I thought of Kevin Hearne and Oberon, the Irish Wolfhound. Ewbank's article is called, "Why Do Fantasy Novels Have So Much Food?", https://bit.ly/2H6ODVC
Way back in 2012, the release party for the fourth Iron Druid Chronicles book, Tricked, was held at Rula Bula, an Irish pub in Tempe, Arizona.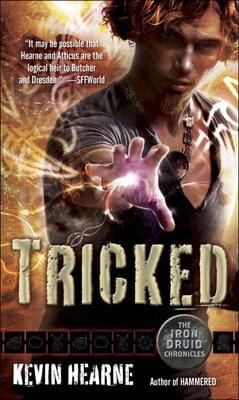 Why was it held at an Irish pub? Atticus, the Druid, hung out at Rula Bula. But, the real answer was beer, whiskey, and sausages. Those sausages were for Oberon, the Irish Wolfhound in the book. In fact, the release party was called Atticus & Oberon's Sausage Fest.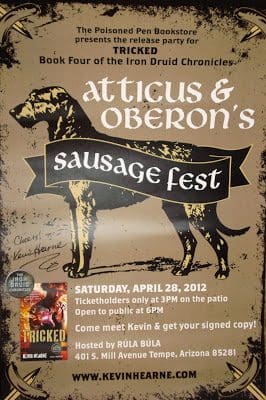 Have you read Tricked? The description of the food at the Double Dog Dare Gourmet Cafe in Flagstaff, Arizona is outrageous. But, it fits Ewbank's account of food in fantasy novels.
If you're interested in the food in Kevin Hearne's books, check out the Web Store. https://bit.ly/2Glm6Lt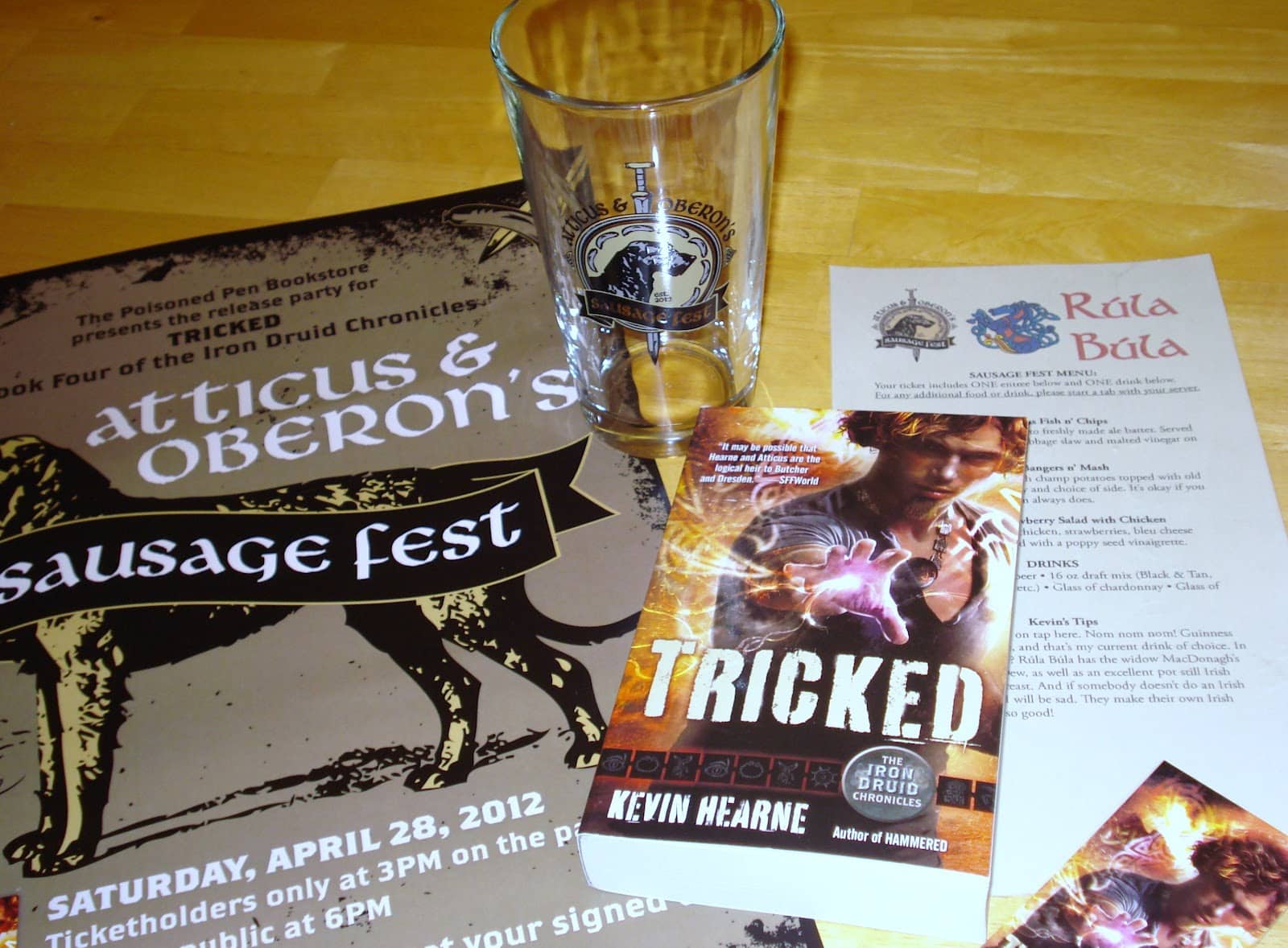 You can also find J.R.R. Tolkien's books, and other fantasy novels if you're looking for other stories featuring food.