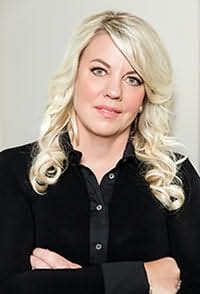 K.J. Howe will be at the Poisoned Pen on Wednesday, April 18 at 7 PM. She'll be joined by Alex Grecian, author of The Saint of Wolves and Butchers. Howe will discuss and sign her latest Thea Paris thriller, Skyjack. Signed copies of that book and Howe's other ones are available through the Web Store. https://bit.ly/2JN7xOP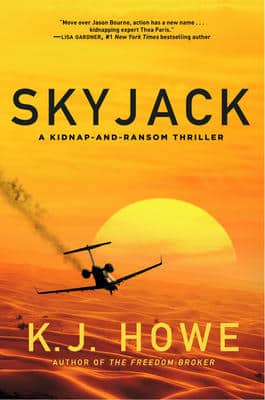 Here's the summary of Skyjack.
International kidnap expert Thea Paris is escorting two former child soldiers on a plane from an orphanage in Kanzi, Africa, to adoptive parents in London when the Boeing Business Jet is hijacked and forced to land on a deserted airstrip in the Libyan desert.
On the ground, Thea comes face-to-face with a former nemesis, a Sicilian don who wants something, or someone, on that plane. Her old foe imprisons her in the hangar and takes to the air with the boys and the passengers still aboard, mysteriously demanding that Thea use the resources of Quantum International to hijack a truckload of Syrian refugees bound for Budapest. He makes it clear he will return the passengers only when the truck and its contents are in his possession.
Thea, Rif, and the Quantum team must race against the clock to discover the don's true motives before any harm comes to the two boys and their fellow passengers. Revealing a deadly conspiracy that connects the dark postwar legacy of World War II to the present, this case will bring all parties to an explosive conclusion that will decide the fate of millions across Europe and the Middle East.
*****
Do you want to know more about Howe and Thea Paris? Peter Larsen recently covered both of them in an article for The Orange County Register. Howe talks about creating a strong female character in the thriller genre, a kidnap specialist. Check out the article, and then listen to Howe on Wednesday night at the Poisoned Pen. https://bit.ly/2EMlSHC