Former Navy Seal turned writer, Jack Carr, will sign copies of his debut novel, The Terminal List, at the Poisoned Pen on Tuesday, March 6 at 7 PM. He'll be in conversation with J. Todd Scott. Signed copies of The Terminal List are available for order through the Web Store. https://bit.ly/2orxLNQ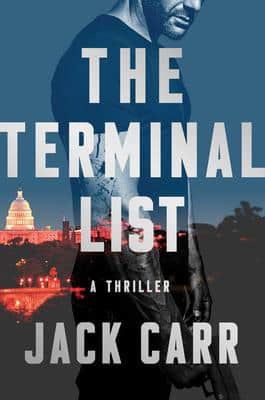 Here's the summary of The Terminal List.
"Double the trouble, twice the action, and quadruple the enjoyment. Careful while reading this one, it could leave a mark."—Steve Berry, #1 New York Times bestselling author of The Lost Order
A Navy SEAL has nothing left to live for and everything to kill for after he discovers that the American government is behind the deaths of his team in this ripped-from-the-headlines political thriller.
On his last combat deployment, Lieutenant Commander James Reece's entire team was killed in a catastrophic ambush that also claimed the lives of the aircrew sent in to rescue them. But when those dearest to him are murdered on the day of his homecoming, Reece discovers that this was not an act of war by a foreign enemy but a conspiracy that runs to the highest levels of government.
Now, with no family and free from the military's command structure, Reece applies the lessons that he's learned in over a decade of constant warfare toward avenging the deaths of his family and teammates. With breathless pacing and relentless suspense, Reece ruthlessly targets his enemies in the upper echelons of power without regard for the laws of combat or the rule of law.
An intoxicating thriller that cautions against the seduction of absolute power and those who would do anything to achieve it, The Terminal List is perfect for fans of Vince Flynn, Brad Thor, Stephen Hunter, and Nelson DeMille.
*****
What led Jack Carr to be a Navy Seal and then a writer? He talks about it here.
[youtube https://www.youtube.com/watch?v=SHUH4vPhuik?rel=0&w=560&h=315]