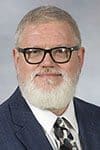 Dean James. Jimmie Ruth Evans. Honor Hartman. Miranda James. Librarian. Author. These are all names and titles for Dean James, librarian turned mystery author. The seventh-generation Mississippian spent over thirty years in Texas before returning home. In the meantime, he wrote reference books, winning an Agatha Award for the nonfiction book, By a Woman's Hand: Guide to Mystery Fiction by Women. That book was co-written with another librarian, Jean Swanson. He also turned to a life of crime, writing mysteries. Under the name Miranda James, he currently writes the popular Cat in the Stacks mysteries, featuring librarian Charlie Harris and his Maine Coon cat, Diesel. There's also a spin-off of that series, the Southern Ladies series. The forthcoming Cat in the Stacks mystery, Claws for Concern, will be out in February. However, you can order it, and other mysteries by Dean ( Miranda) James through the Web Store. https://bit.ly/2jcedd5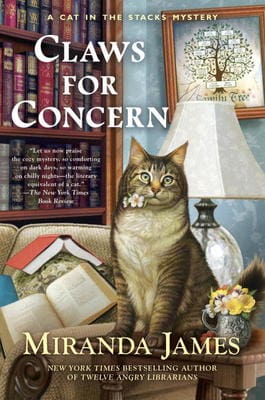 Dean is another one of the authors who said yes immediately when I asked him to write about his three favorite crime novels read in 2017. Thank you, Dean.
*****
The Shadow District by Arnaldur Indridason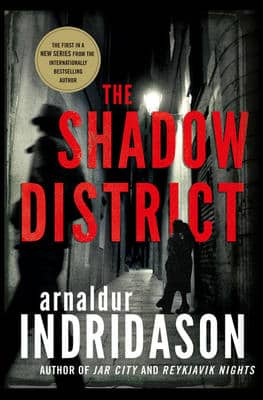 Already known for his award-winning Erlendur series, Indridason starts a new series with this terrific thriller. The dual timeline — Iceland in the present and during World War II "" is deftly handled by a master storyteller. Nordic crime doesn't come any better.
This Side of Murder by Anna Lee Huber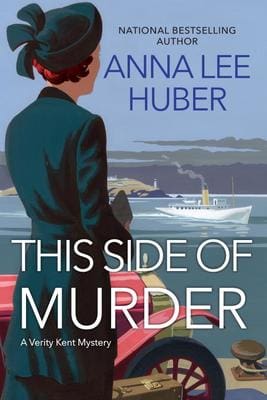 In the England of 1919 Verity Kent is grieving the death of her husband Sidney during the war, and the last thing she expects is accusations that he committed treason. Lured to an isolated island for an engagement, Verity delves into the murky past of her husband's fellow officers, looking for the truth about Sidney. Verity's own past during the war plays a factor in this suspenseful whodunit.
Murder is Bad Manners by Robin Stevens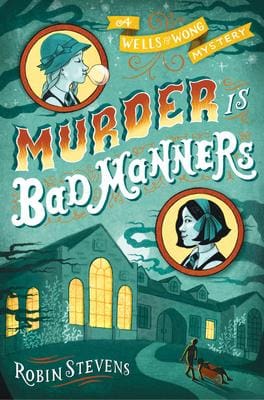 The target age of this series is ten and up, but readers with fond memories of Nancy Drew and other juvenile detectives will find much to enjoy and share with the young readers in the family. When Hazel Wong and Daisy Wells find the dead body of Miss Bell, the science teacher, they decide to solve the crime themselves. Set in the 1930s in an English boarding school, this is the first in a delightful series.
*****
Thank you for sharing these suggestions, Dean. Interested readers should check out the Web Store. https://store.poisonedpen.com/