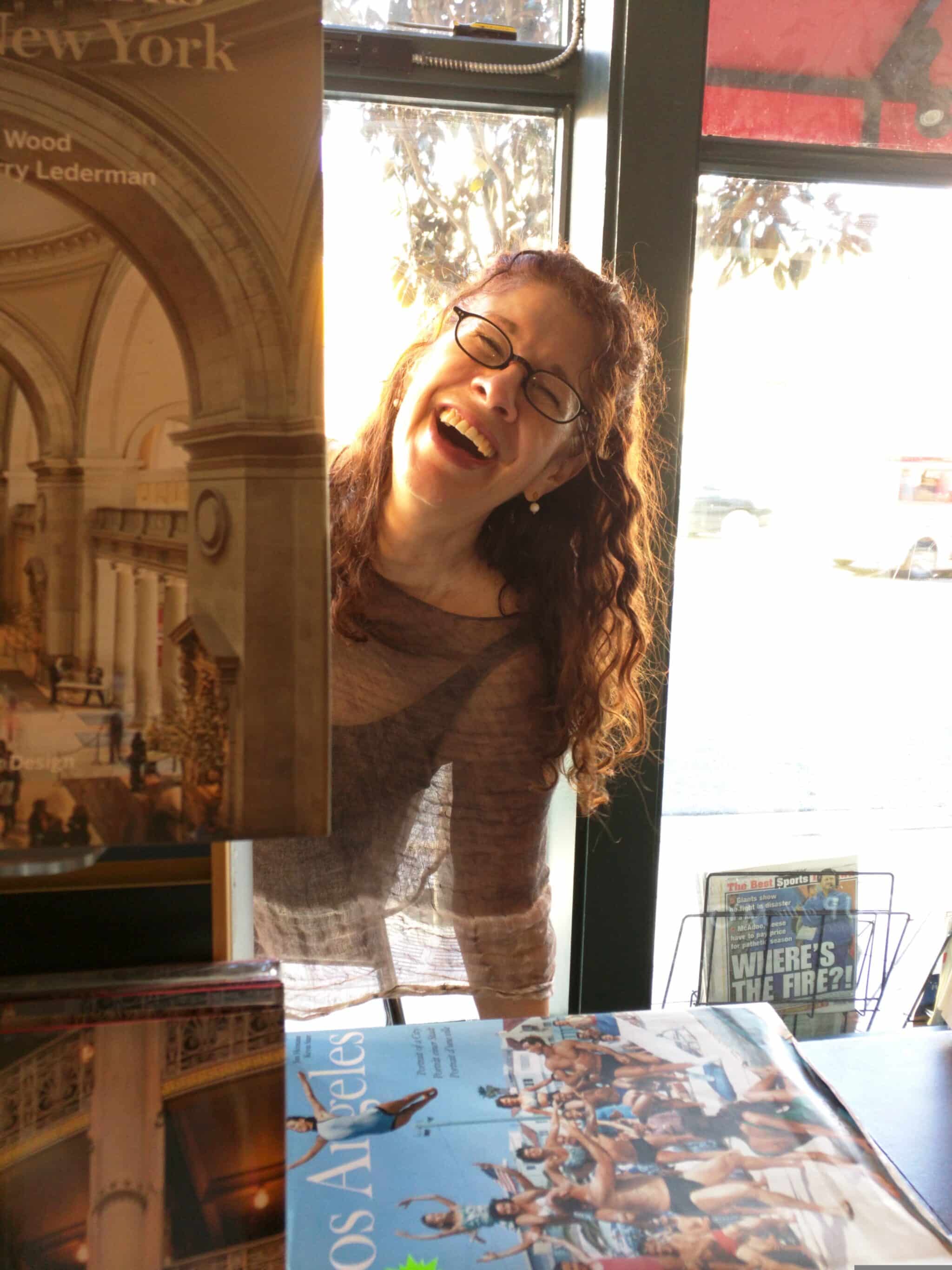 I actually received a copy of Wendall Thomas' debut mystery, Lost Luggage, to review for a journal. The mystery was so much fun, and Cyd Redondo so lively, that I wanted to introduce you to the author. You can find signed copies of Lost Luggage in the Web Store. https://bit.ly/2AeMW3V
And, if you enjoy the interview, you can find more about Wendall at her website, www.wendallthomas.com.
Thank you, Wendall, for taking time for the interview.
******
Wendall, would you introduce yourself to the readers?
I grew up in North Carolina, went to UNC for undergrad and graduate school, then taught at a couple of New England prep schools before moving to Los Angeles to work in the movie business. I started out working in development and production while I wrote my first script "" about a woman who says no to a genie — and have been writing, teaching screenwriting at UCLA, and doing various odd freelance jobs, like entertainment reporting, ever since. I also lecture and consult on screenwriting in Europe and the South Pacific, but the thing I'm probably most proud of is writing the speech for Bonnie Raitt's induction into the Rock and Roll Hall of Fame.  I'm married to an English journalist I had the luck to meet on my travels.
Would you introduce Cyd Redondo?
Cyd Redondo is the youngest cousin and the only girl in the extended Redondo Family in Bay Ridge, Brooklyn. She lost her father when she was four and her Uncle Ray took her and her mother Bridget into his home, where her ten "brousins" both over-protected and tortured her growing up.  She's tough and always striving to prove herself, but she can also can be naive about the world her family has protected her from. Now she runs her Uncle's travel business, which focuses on senior citizens, but when the book opens, she's never made it farther than New Jersey. She's great at bartering for services, loves a bargain, can't walk in flats, has basically dated everyone in Bay Ridge, and wants nothing more than to visit the places she's always sending everybody else.
Without spoilers, tell us about Lost Luggage.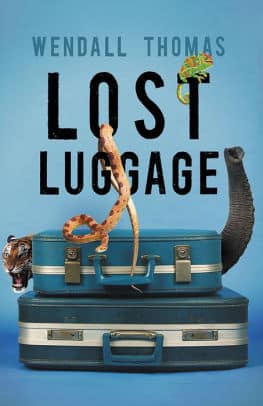 Lost Luggage opens with Cyd in the middle of a safari promotion. If she gets six more bookings, she wins a free trip to Tanzania for herself and a plus one. When she wins the promotion just days after a neighbor is murdered, she heads to Tanzania with new boyfriend Roger to find the dead woman's missing son and try to have the first real vacation of her life.  When she runs afoul of a ring of endangered animal smugglers, it doesn't quite turn out that way.  
I've read previous interviews, but readers probably didn't. What was the inspiration for Lost Luggage?
Lost Luggage started out as a script. I love Romancing the Stone, as well as other caper/adventures like Charade, What's Up Doc, and The In-Laws, so I'm drawn to the idea of a regular person thrown in over his or her head and having to rise to the occasion with humor and guts. I also love all the early screwball comedies and comedy heroines in Bringing Up Baby, The Lady Eve, Ball of Fire, It Happened One Night, etc. so I wanted a heroine who was sexy, inventive, tough, and pretty much created chaos wherever she went. All those things came together the first time I saw and heard Cyd in my mind, and once I had her, the story started to work. When the script didn't sell, I couldn't get her out of my head and wondered whether she might work as the center of a book series.
Can you give us a hint about Cyd's next adventure? Where is she heading now?
In the next book, Cyd is headed on an Australian cruise to search for her ex-husband's missing parents, and will wind up chasing bad guys both above and below deck, and on the exotic island of Tasmania.
As a travel agent, there's a whole world for Cyd to explore. Where would you like to go, and why?
I'm still dying to go to Barcelona, Madagascar, Iceland, Macao, Bali, and Bora Bora. Since Cyd has limited travel experience, she's still dying for basics like London, Paris, and Rome, but I think she'd agree with me on Macao and Bali. We are both crazy about Tasmania….
I've been to Los Angeles several times, and had extensive tours given by a friend who lives there. Where do you take people when they come to visit?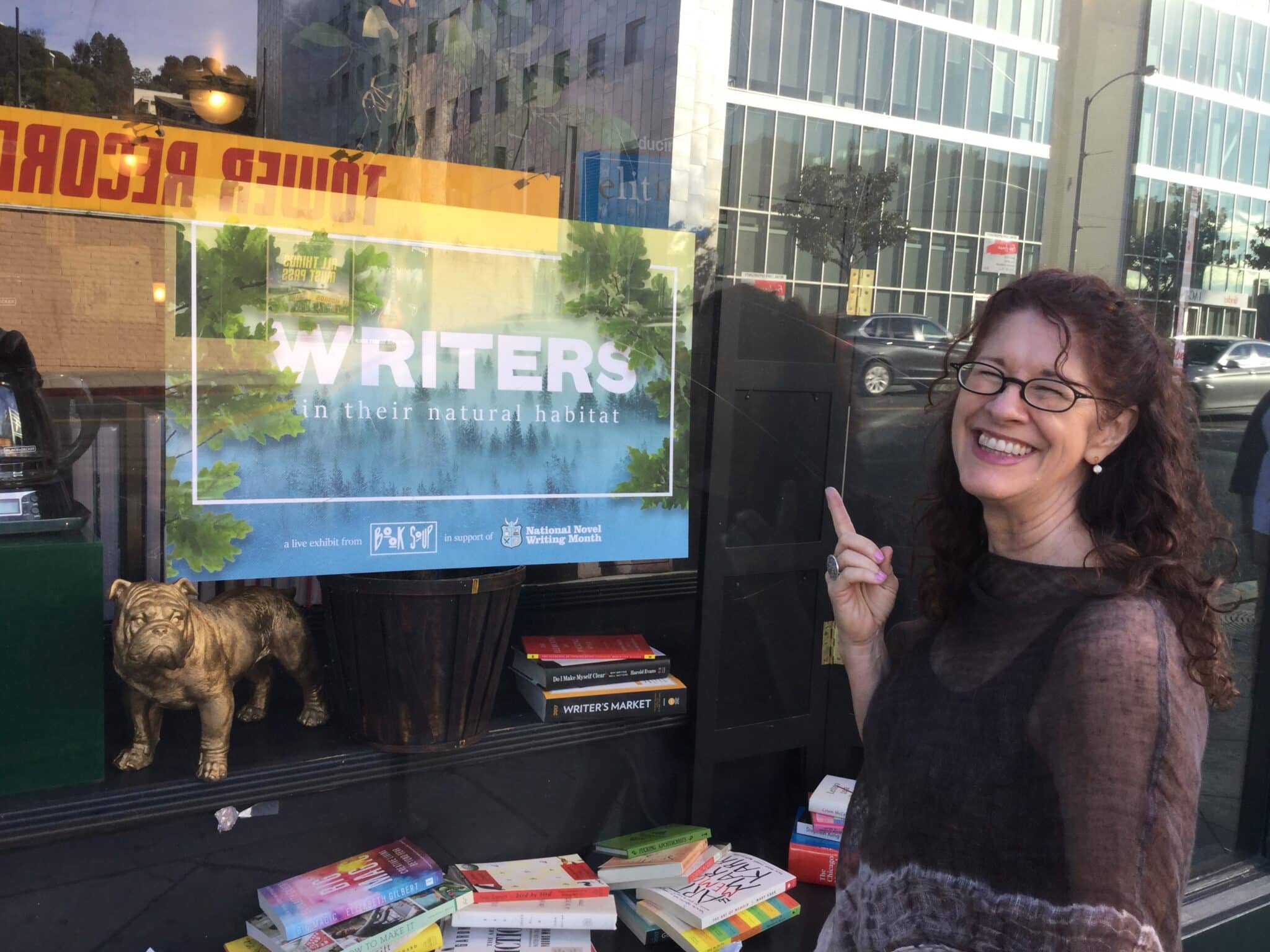 My feeling is that most of the things people come to Hollywood for are disappointing, so I try to avoid Hollywood Boulevard,  Rodeo Drive, Universal City, etc.  I tend to take people to the Farmer's Market at Third and Fairfax,  El Coyote "" a Mexican restaurant that's been in my neighborhood for over 80 years— the LA County Museum on Wilshire, and Downtown LA, for the rotating bar at the Bonaventure Hotel, The Pantry, the Drago Centro Happy Hour, and the wonderful Last Bookstore. I also love to take people to the tiny Fountain "Counter" in the bottom of the Beverly Hills Hotel for their pie.
Because of your extensive experience with movies and scripts, you may have a different answer than many mystery authors. What authors inspired you, or, if you prefer, what movies inspired your writing?
As I said before, screwball heroines as portrayed by actors like Barbara Stanwyck, Katherine Hepburn, Irene Dunn, and even Barbara Streisand were a big influence. In terms of books, of course the zany tone of Janet Evanovich's Stephanie Plum books was a big inspiration, as was the sly humor of Delores Johnson's dry cleaning mysteries. But I've realized lately that the book is probably most influenced by the fact that my parents got the Reader's Digest Condensed Books every year and as a kid, I wound up reading all Dorothy Gilmour's great Mrs. Pollifax novels.  I think they made me believe it was possible to do a mystery series which moved around, with an unexpectedly resourceful heroine, and when I look at Lost Luggage now that it's done, I see her influence everywhere.
How does the mystery community compare to the movie community?
It's a million times better!  First of all because it's actually a community. There's a sense of people helping each other to move forward and the kind of support which is not present in the screenwriting or television world, at least in my experience. Hollywood is very cut-throat. I find mystery authors—and readers–sharp, generous, self-deprecating, and well-read. Who doesn't want to hang around with lovely people like that?
What author would you like to recommend who you think has been underappreciated?
Joseph Hansen's Dave Brandstetter series is something I found only recently and I'm astounded the books aren't more famous than they are. They're set in Los Angeles and the Central Coast in the seventies and are based around an insurance investigator. I love Hansen's writing and characterizations especially, as well as the LA he creates. I also find, amongst all the Scandanavian authors, that I particularly like Helen Tursten's Inspector Huss books, which haven't gotten as much attention as Jo Nesbo's or Stieg Larsson's.
Thank you, Wendall. I'm so glad I discovered Lost Luggage. I can't wait to read more about Cyd's adventures.