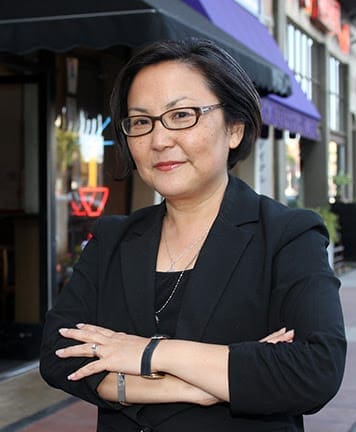 As I recently mentioned, Naomi Hirahara will be a Guest of Honor at Left Coast Crime in Reno in 2018. Her final Mas Arai book, Hiroshima Boy, will be out by then. Because both of Hirahara's parents were in Hiroshima at the time of the atomic bombing of the city, this book has a close connection. Her books are available through the Web Store. https://bit.ly/2fiCuQn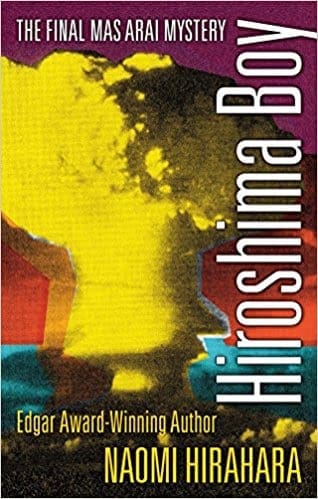 Naomi Hirahara is the Edgar Award-winning mystery writer based in Southern California. Her final and seventh Mas Arai mystery, HIROSHIMA BOY, will be released in March by Prospect Park Books. Her third Officer Ellie Rush mystery, TROUBLE ON TEMPLE STREET, is being presented as an online monthly serial for Discover Nikkei (www.discovernikkei.com). She is a co-guest of honor with William Kent Krueger at Left Coast Crime Reno next year.
Naomi Hirahara's website is www.naomihirahara.com
She's another author who took time from a very busy schedule to write for us. Thank you, Naomi. (You'll want to check the Web Store for Naomi's book suggestions.)  https://store.poisonedpen.com/
*****
Truth be told, I haven't been able to do much mystery reading this summer. With two books due "" one fiction and the other nonfiction, it was a furious race on two different tracks. While one project was idling, the other required me to be at the steering wheel. I was able to read a few books while traveling on trains and taking breaks.
Brooklyn Wars by Triss Stein
I'm a big fan of Triss's amateur sleuth, Erica Donato. She's a history scholar who works at a small museum; I can certainly relate, even though Erica's home base is in Brooklyn and I'm firmly planted on the left coast. The latest novel involves the redevelopment of the old Navy Yard. Since I've written a book for the Port of L.A., I'm a sucker for untold shipping tales and Brooklyn Wars doesn't disappoint.
Trail of Echoes by Rachel Howzell Hall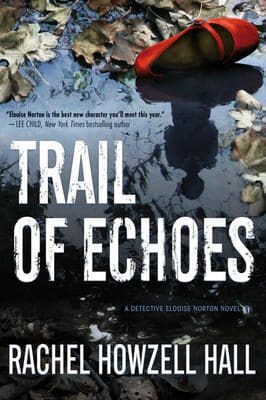 I know that this mystery is not Rachel's latest, but I'm a little behind. Rachel's homicide detective Elouise "Lou" Norton has such a likeable quick wit. Here her observation skills and experience are vital in solving the death of a teenager who lived in the same Los Angeles housing projects that Lou left behind.
Colorado Boulevard by Phoef Sutton (December release)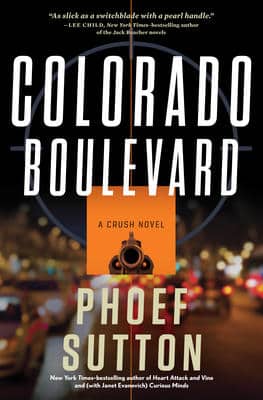 I kind of cheated on this one because Phoef's third Crush novel won't be out until December, perfect timing because the mystery has a connection to Pasadena's Rose Parade. I read an ARC and I admit that I'm biased because I live in the town he writes about. Jumping from different character's POV, Colorado Boulevard brings new depth to the story of the tall, taciturn bodyguard.
Good Byline by Jill Orr
It seems to me that there's a dearth of new cozy amateur sleuths this season, but Jill Orr's Riley Ellison, a library assistant in a small town in Virginia, may whet your appetite. She's young, perky and, yes, a little impetuous, but that makes it fun, yes? Here Riley must discover the real reason why her childhood best friend passed away.
The Silent Second by Adam Walker Phillips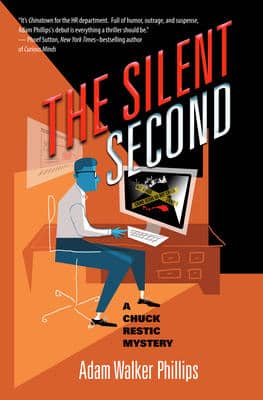 There aren't that many new male authors attempting to write the comic mystery "" that's why Adam Walker Phillips' human resource company drone, Chuck Restic, is so refreshing. I'm fascinated by corporate politics, so this debut mystery definitely delivers.
Since my schedule is slowing down a bit, I can't wait to do some heavy-duty reading this fall. There are two mysteries written by Japanese Americans that I look forward to dig into: Joe Ide's critically acclaimed IQ and Julie Shigekuni's In Plain View, which is more literary than genre.
Happy reading with your pumpkin cheesecake Ben & Jerry's ice cream! (At least that's my food of choice.)