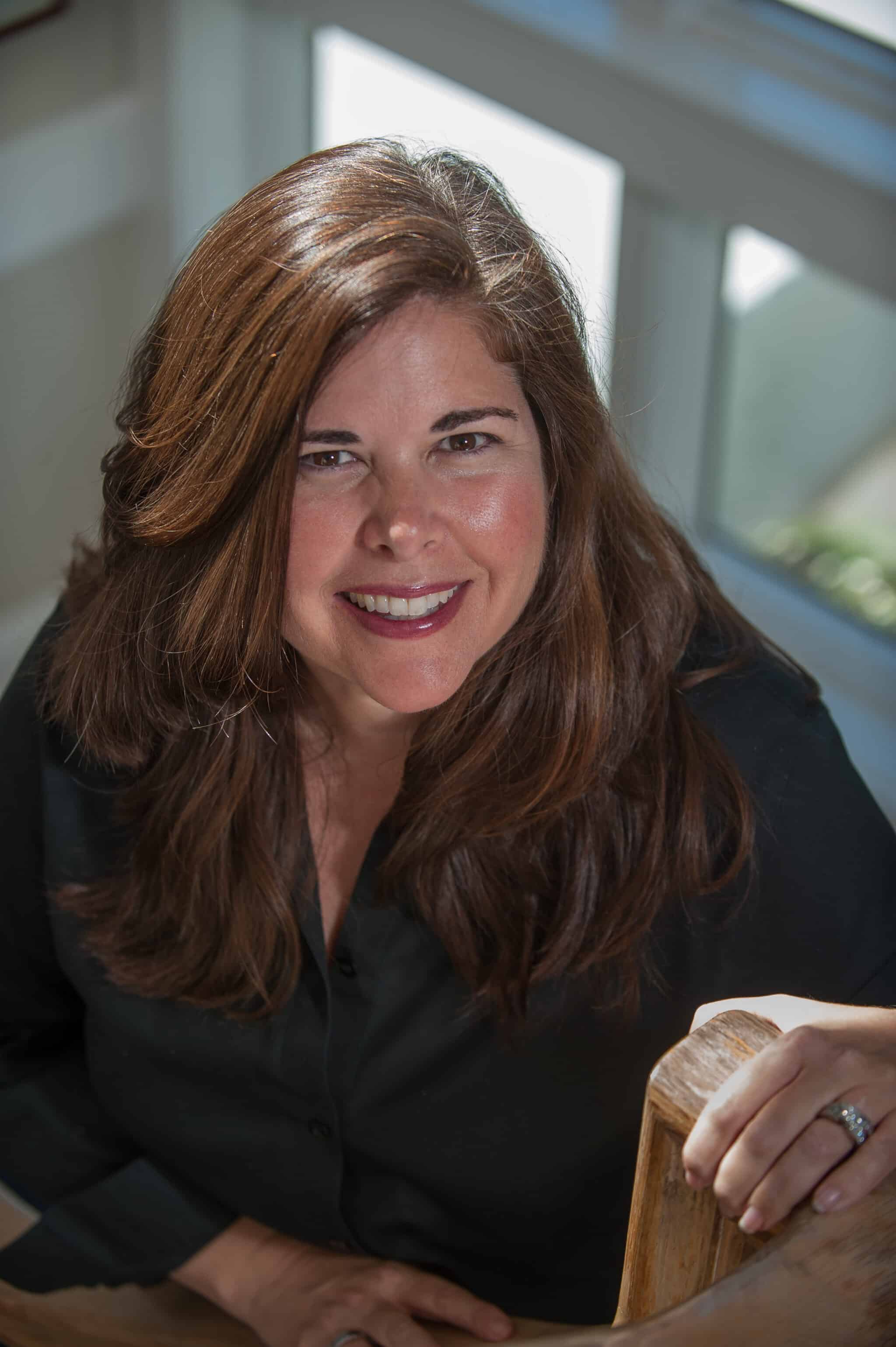 Lisa Unger is the New York Times and internationally bestselling, award-winning author of fifteen novels, including the latest psychological thriller THE RED HUNTER. You can order that title, and Unger's other books, through the Web Store. https://bit.ly/2xtvNBR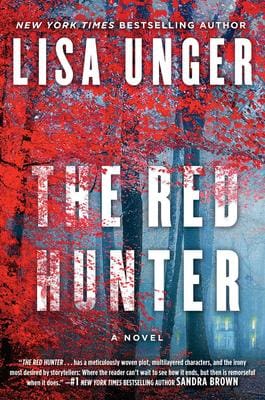 Her books are published in twenty-six languages worldwide, have sold millions of copies and have been named "Best of the Year" or top picks by the Today show, Good Morning America, Entertainment Weekly, Amazon, Indie Booksellers, Goodreads and Sun Sentinel to name a few.
Lisa, thank you for taking time to discuss some books with readers. I hope it helps that you were able to pick possible selections out of your To Be Read (TBR) pile.
*****
One of the many gifts of being a professional writer is the constant stream of new books that come to my door "" galleys from agents and publishers, the final phase in a fellow author's outpouring of years, hopes, dreams. One of the challenges of being a professional writer is the constant stream of books that come to my door. My pile of galleys grows.
I know how important it is to receive endorsements from fellow writers "" not just to readers but to authors. It's hard to ask, and even harder to wait, knowing your work is sitting on the desk of another writer.  I have been grateful that hugely important, fabulously successful, enormously talented authors have taken time out from their lives to read my own work and offer praise. So,
I don't take this charge lightly, and do my best to attend to every book that comes my way. Sometimes I can't; there are simply not enough hours in the day. Or my life overflows with commitments and obligations. Maybe the work just doesn't resonate. I can almost always find something positive to say, and actively try to. But sometimes "" it's not you, it's me "" I just can't fall in love.
This summer "" with my daughter off from school, a deadline bearing down "" I had even less time to read. So, a pile has grown on the shelf behind my desk. Every day it sits, tilting under its own weight, silently recriminating me for my negligence.  
Will you help me? Let's go through a couple of them together.
LIAR'S CANDLE by August Thomas (April 2018)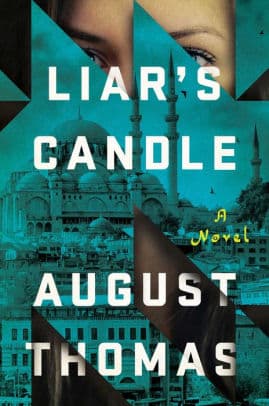 The earnest and passionate editor assured me that August, the young author, is a prodigy, having written this debut at the tender age of 23, with a string of academic honors to her name before that. Do I remember, the editor asked, what it was like to be in my twenties wondering if it was all going to work out? I do. Though it was so very long ago (oh, not really!), I remember it well.  It was clear in the first few pages that this was going to be a remarkable novel "" tightly plotted, well-written, astute beyond the author's years. Penny Kessler takes a job as an intern in the American embassy in Ankara, Turkey. Young and naïve, she's quickly drawn into a web of betrayal and deception. I can't tell you how things are going to work out for poor Penny. That would just be wrong. But, August, I think you're going to be okay, kid.
JAR OF HEARTS by Jennifer Hillier (June 2018)
Freak. Creep. The Butcher. A catalog of my exes? No! The super cool titles of books written by the talented Jennifer Hillier. JAR OF HEARTS "" now that's a great (and seriously creepy) title. This one came from a favorite editor with a bribe, the promise of another galley he knew I wanted (the next one from my pal Gregg Hurwitz). The nerve! Worse than that, it worked! And lucky for me "" because from page one I was intrigued by Geo, the slippery heroine at the heart of Hillier's dark and twisted tale of buried secrets, and a serial killer ex-boyfriend. Hillier's masterful story-telling and compelling voice pulled me deeper and deeper. You'll cringe and want to cover your eyes (which of course you can't because you're reading) many times, I assure you, but you won't be able to stop turning the pages.
WORLD ENOUGH by Clea Simon (Nov. 2017)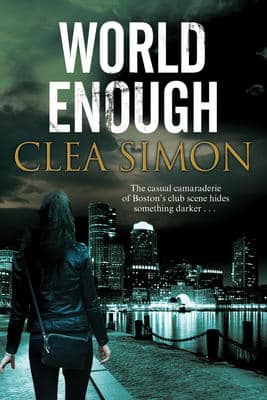 Ah, remember the eighties? The alternative music, the underground clubs? When it was cool to be an outsider and a misfit? Clea Simon certainly does and she captures it perfectly in this atmospheric, twisting, time machine of a mystery featuring former rock journalist, turned corporate cog, Tara Winton. My pal Erin Mitchell sent this one. And when Erin tells me I'm going to like something, I always do. With a colorful cast of characters, a gift for detail, and intricate plotting, Simon takes her readers deep into the esoteric world of the Boston music scene as Tara's questions about the "accidental" death of an old friend, lead her on a dangerous, twisting path to the past.
STILLHOUSE LAKE by Rachel Caine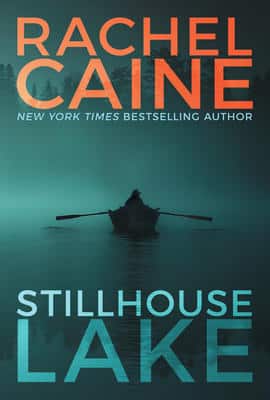 I "met" the wildly talented Rachel Caine via social media when we each published novels with the same title, INK AND BONE.  I had practically sprained my arm patting myself on the back for the brilliance and originality of my title, only to discover that Caine had published her novel "" a fantasy, and the beginning of stellar series "" a year earlier. Because of the incident, we became buddies. Then we met in the real world at a conference and she offered me an early read of her new thriller. Again "" lucky me! A woman discovers that her husband is a serial killer, and her life, and the lives of their two children, are blow to smithereens. She spends the next years on the run, not just from her husband who stalks her from prison, but from the legion of people who believe that she was complicit in his crimes. This is a hold-your-breath, neglect-everything-else-to-get-back-to-the-book, non-stop thrill ride. Populated with vividly drawn characters who live and breathe, STILLHOUSE LAKE hooks you fast and holds you tight. Caine is simply a fantastic storyteller and, here, she is at the top of her game.
HELLBENT by Gregg Hurwitz (Jan. 2018)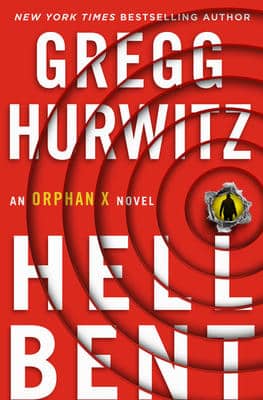 Gregg, who is also my pal, is one of my all-time favorite writers. He is one of those rare authors who gets it all right "" every single time "" with his clean, beautiful prose, ultra-cool tech, rich characterization, and non-stop action. HELLBENT, the third in his fabulous Orphan X series featuring vigilante Evan Smoak, is no exception. This one doesn't hit the shelves until 2018, so you have plenty of time to read the first two "" ORPHAN X and THE NOWHERE MAN. You'll be breathless for number three where Gregg ratchets up the tension and the stakes (which were both unbearably high already) for the flawed and enormously appealing Smoak.
*****
Thank you, Lisa. Now, you made it difficult for readers who have to wait for these books. Check out Lisa Unger's website at https://lisaunger.com
*****
Watch for the books in the Web Store, or pre-order whenever you want. https://store.poisonedpen.com