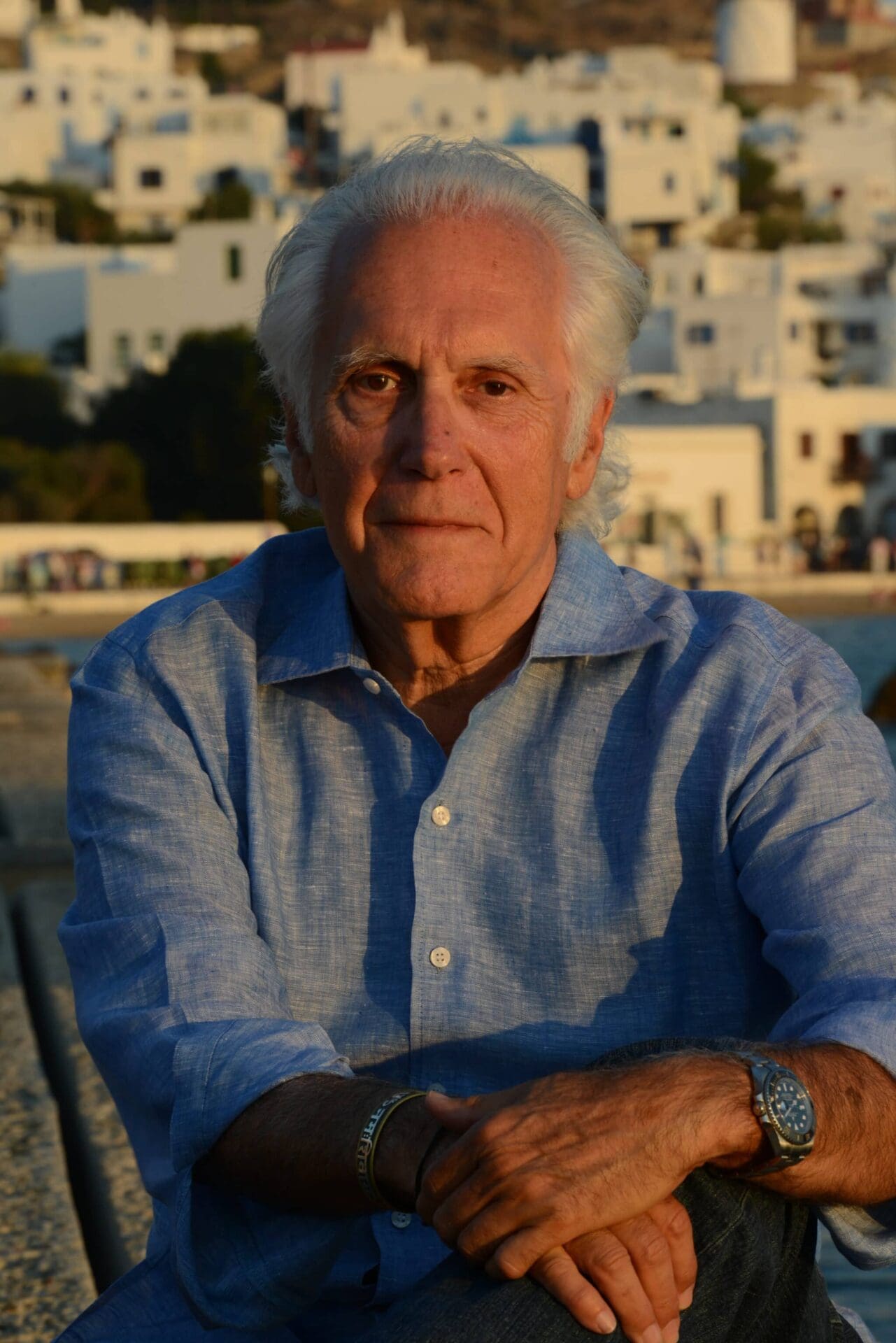 I've never seen Jeffrey Siger look this somber, so he must have taken my request quite seriously when I asked if he'd tell us about his summer reading. Jeff is the author of the wonderful Andreas Kaldis mysteries set in Greece. They are vivid depictions of the country, the politics, and the history, yet they have humor and characters that will bring you back for the next book. The series began with Murder in Mykonos in 2009. Siger's next book, An Aegean April, is due out in January. Of course you can order the books through the Web Store. https://bit.ly/2vYEbWm
Jeff's website is  https://www.jeffreysiger.com/     Thank you, Jeff, for writing about your summer reading.
*****
I live on an Aegean Greek island where, from the paucity of books I see on the beach, summer reading must conjure up fears in many that reading a book in the sun risks casting a SpongeBob-like shadow upon their tans.  But for the more adventurous beachgoers among us—and those of us who know how to read on our sides—we soldier on to great rewards.  
This summer I was blown away by three books written by three friends of mine, making it a particularly warm and sunny experience, not that they were necessarily warm and sunny books. One's a hard-edged thriller, and the other two are devilish mysteries taking place in alternate realities, but being the big fan that I am of Haruki Murakami, I like that sort of thing. I also like Moby Dick, which is another sort of reality.
Here are the three that made my summer.
PULPED, by Tim Hallinan blew my mind. I had no idea what to expect, but having done many a book event with this peripatetic treasured prose master and teller of ingenious tales, I knew it would be special.  His seventh Simeon Grist novel is all of that and more. Imagine if you exist only as a fictional character, but don't learn of that until after you fade off into a limbo world once the last unsold copy of the book in which you appear is pulped into newsprint.  Imagine, too, that your only link to the "real" world is when someone opens one of your extant books. To what lengths would you go should you learn that your few remaining readers are being murdered, and once they're gone, so are you? This is an instant classic.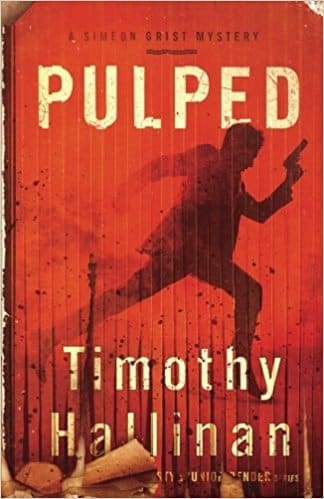 I knew Jo Perry long before I knew of her work, and when she told me she was writing a series about a dead guy and a dead dog—Charlie and Rose to be precise—I was at a loss as to what to expect. I've now read two in the series and I'm thrilled there's another out there for me to read. DEAD IS GOOD, the third in the series, is a mesmerizing exploration of the subtleties of our universally shared fate, neatly wrapped up in a crisp, can't put down mystery. This one kicks off with a woman deciding to commit suicide by cop by opening fire on a North Hollywood police station, and in passing through the netherworld of Charlie and Rose, where the dead can observe the living but not intervene, she sets Charlie and Rose off on a complex sleuthing adventure hoping to somehow protect the love of Charlie's once-lived life.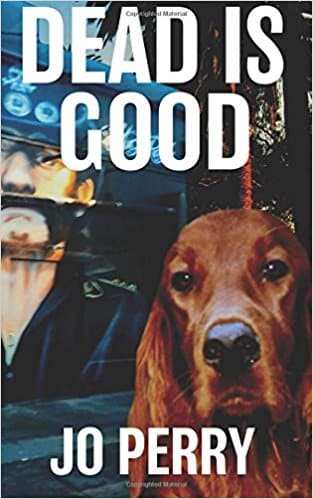 My third choice is a book I picked up in Hawaii at Left Coast Crime. I've long considered Barry Lancet a friend. We've gotten lost together in strange cities—in fact once with Hallinan—and he's endured more of my stories than any one soul should bear (or bare).  But I'd never read one of his acclaimed Jim Brodie books.  I made the mistake of picking up a copy of his award winning JAPANTOWN just before heading off from Oahu to Kauai, a decision putting me squarely at odds with the promised purpose of my trip to that fascinating island. It took threats of grievous bodily harm from she-who-must-be-obeyed for me to put the book aside long enough to drive around and enjoy Kauai.  But I survived, and in so doing became an enthusiastic fan of American antiques dealer and reluctant private eye Jim Brodie, dutifully trailing along beside him from the scene of a multiple murder in San Francisco, into mainland Japan intrigues, and on toward the ultimate redemption and avenging of his past.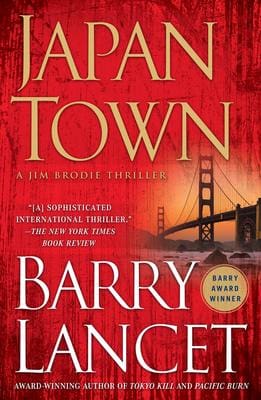 Thanks to these three great writers, I enjoyed some terrific summer reading. I wish you the same.
—Jeffrey Siger