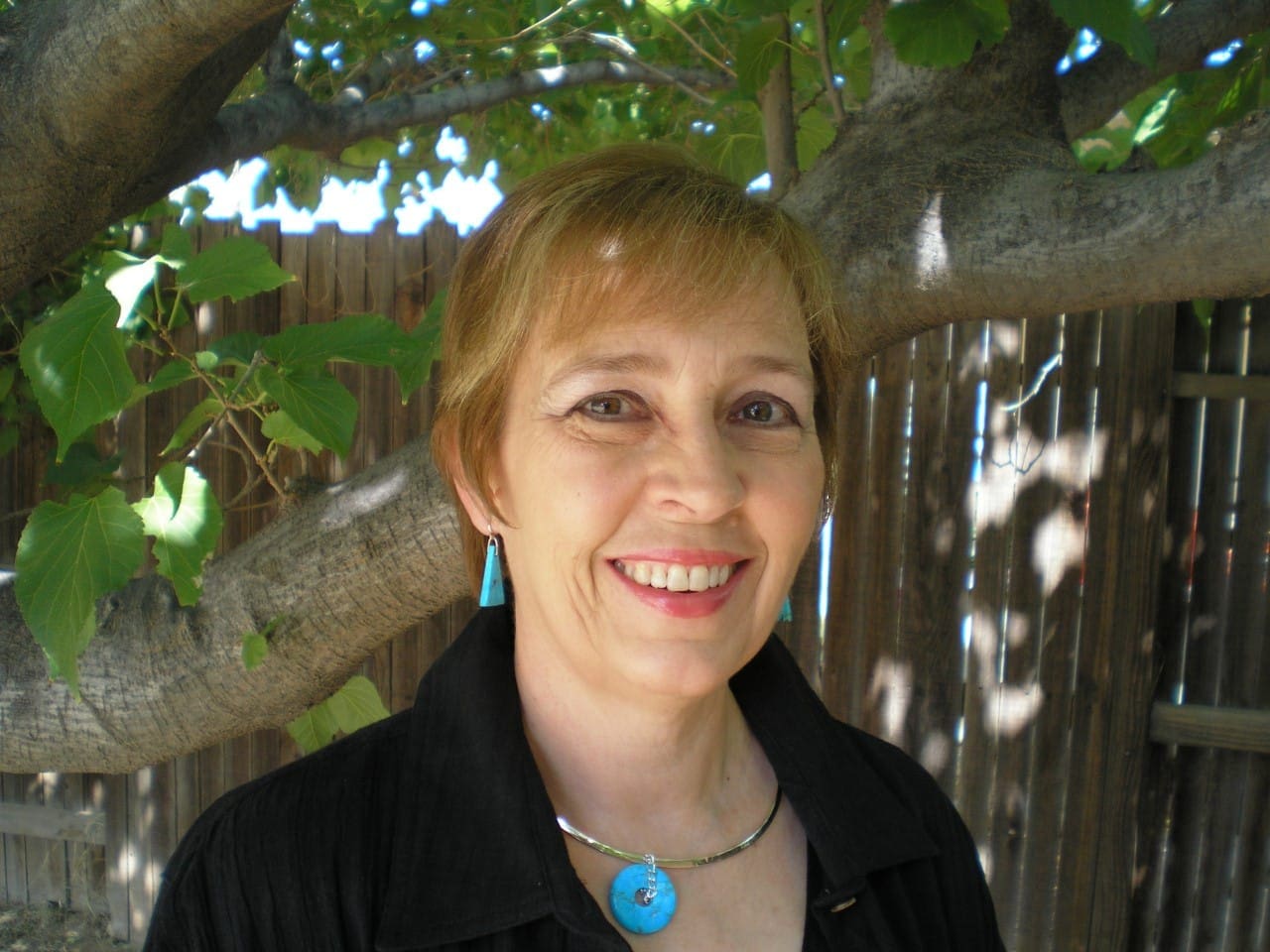 Donis Casey is the author of nine Alafair Tucker mysteries, set in the early 1900s. Most of them take place in rural Oklahoma. However, they're more than mysteries. They are also a fascinating glimpse into family life at that time with details you might not find in other novels. The Return of the Raven Mocker was the last book. The tenth book in the series, Forty Dead Men, is scheduled for a February 2018 release. All of Donis Casey's books are available through The Poisoned Pen's Web Store. https://bit.ly/2jv11mF
Thank you, Donis, for taking time to talk about your summer reading.
*****
Hot Summer Reading
Ah, summer. Or if you live in the Arizona desert like I do, it's more like, oh,  $#@&, summer! We deal with reverse seasons here. Fall, winter, and spring are the best times for going out and doing, and summer is the season for doing nothing but sitting beside the pool or next to the air conditioner with a margarita in one hand and good book in the other.
When I read for pleasure, I love to go to an unfamiliar place and live there for a while. I love to be taken on an extended tour, to enjoy the scenery, smell the air, taste the food, maybe time travel a bit, and fall in love with the natives. However, I don't need to be reminded of the heat, so as much as I enjoy them, I save novels such as Annamaria Alfieri's Strange Gods, set in 1912 British East Africa, for days that the temperature is not predicted to reach 115º F.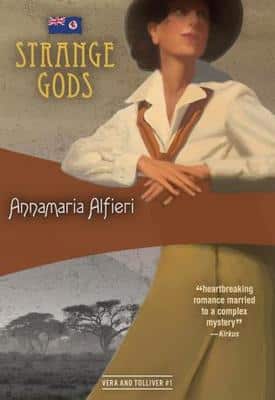 No, during the summer, give me something like The Sorbonne Affair, Mark Pryor's seventh Hugo Marston novel, which transported me to Paris in the fall, with sidewalk cafes, a charming and literate protagonist, and a mystery that was so absorbing that I forgot about the heat for several blessed hours. I've enjoyed all of the Hugo Marston novels, especially The Paris Librarian, but The Sorbonne Affair had not only a satisfyingly twisty plot, but a side story that filled in some of the long-standing blanks in Hugo's past.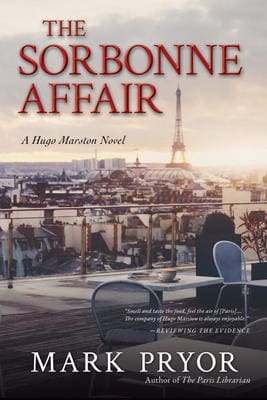 Rhys Bowen's In Farleigh Field took me away to another world and another time that I would not have wanted to live though, but her description of the beginning of World War II and how it affected the lives of the the five daughters of Roderick Sutton, Earl of Westerham, made me wonder how I would have coped. The beginning of the tale, when a soldier actually falls from the sky to his death onto the estate when his parachute fails to open, grabbed me immediately. How each of the women of Farleigh Place manages the deprivations of war and how the Sutton family rises to the occasion…or not…kept me reading until so late in the night I couldn't keep my eyes open.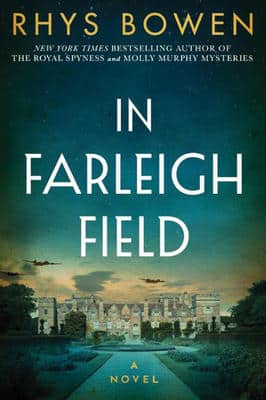 As much as I enjoy immersing myself in a new book, I'm one of those readers who every once in a while loves to revisit a novel or series that gave me particular pleasure. Laura Joh Rowland writes wonderful novels set in Victorian England, but I first fell in love with her Sano Ichiro thrillers for their unique protagonist, a Samurai with unshakable honor. I'm enamored of their unusual setting, 15th century Japan, as well.  In every novel, poor Sano teeters on the brink of ruination and disaster through no fault of his own, and in every novel he manages to save himself and his family through wits, skill, and his own code of honor. It never hurts that he can always count on help from his intrepid wife Reiko. Rowland's heart-pounding eighteenth and last Sano thriller, The Iris Fan, came out late in 2014, but to immerse yourself in the total Sano experience, start with the first, Shinju, in which a young and poor Sano risks his own life and reputation to solve a double murder that nobody wants solved, and thus begins his rise to the highest levels of feudal Japanese society.
*****
Hmmm. I'm noticing a pattern here, mysteries that vividly depict a setting, just as Donis Casey's mysteries depict the early 20th century in Oklahoma. All of these mysteries are available through the Web Store. https://store.poisonedpen.com/  Summer may be over, but you'll want to stock up on your fall and winter reading.
Donis Casey's website is https://www.doniscasey.com/