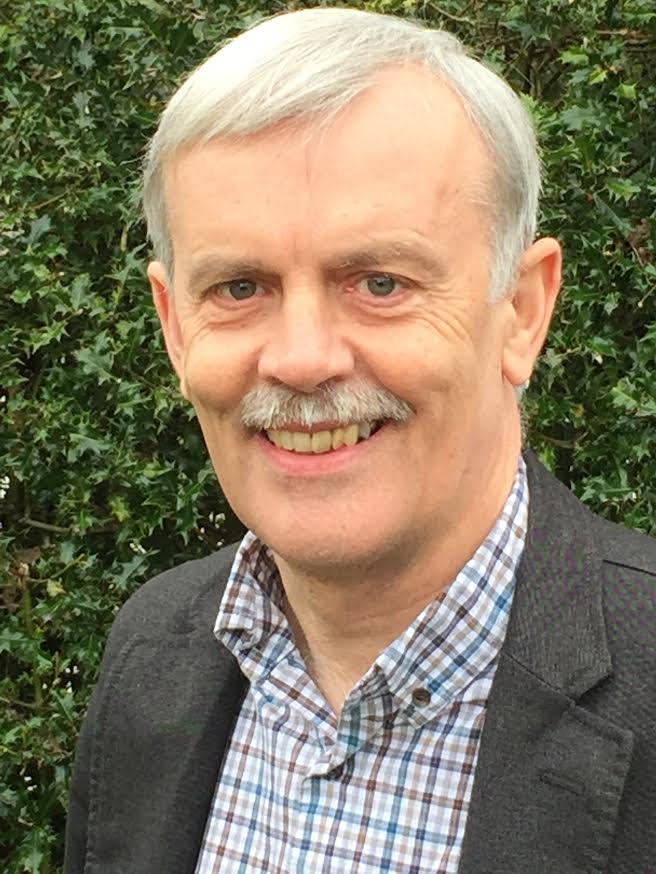 As I mentioned yesterday, I asked a group of authors if they'd end summer and kick off the fall season by telling us about their summer reading selections. Martin Edwards was the first to say yes. Edwards is a member of the Murder Squad collective of crime writers. Here's his impressive biography, as it appears on the Crime Writers Association web site.
Martin Edwards, the current Vice Chair of the CWA, has won the Edgar, Agatha, and Macavity awards in the USA, and the CWA Short Story Dagger, CWA Margery Allingham Prize, and the H.R.F. Keating award in the UK. His latest Lake District Mystery is The Dungeon House. The series began with The Coffin Trail (shortlisted for the Theakston's prize for best British crime novel) and includes The Arsenic Labyrinth (shortlisted for the Lakeland Book of the Year award). He has written eight novels about Liverpool lawyer Harry Devlin, starting with All the Lonely People; (shortlisted for the John Creasey Memorial Dagger); they are now available again as e-books.
The author of over 80 short stories, he has also edited 30 anthologies and published eight non-fiction books, including a study of crime scene investigation techniques and real life cases. A well-known critic and writer about the crime fiction genre, past and present, with The Golden Age of Murder exemplifying his knowledge of crime fiction and its authors in the 1920s and 1930s, Martin is President and Archivist of the world-famous Detection Club. He is also series consultant to British Library's highly successful series of crime classics. Martin is currently also  Archivist of the Crime Writers' Association and editor of its annual anthology.
*****
As a fan, I can recommend the anthologies, along with his latest book, The Story of Classic Crime in 100 Books. Check out the Web Store for Edwards' books. https://bit.ly/2wMA5BO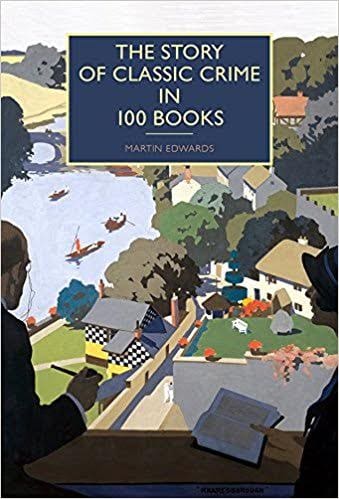 Here's Martin Edwards' piece about his summer reading.
*****
"There is something wrong with the book business," Raymond Chandler said, seventy-one years ago. Ah, which of us, having written a novel which didn't quite manage to make it to the top of the bestseller list, has not indulged in much the same reflection? Anyway, Chandler was talking about a British novel that has been an enjoyable part of my summer reading. It's called Mr Bowling Buys a Newspaper, and perhaps the title wasn't quite sexy enough to cause a stampede amongst book-buyers. But it's a good story, and the author, Donald Henderson, was a very capable writer.
Chandler loved it. It's a book he claimed to "have read half a dozen times and have bought right and left to give away. I think it is one of the most fascinating books written in the last ten years and I don't know anybody in my limited circle who doesn't agree with me. Yet I doubt whether it has sold 5,000 copies over here." Henderson was an interesting character, who led a rather sad life, and died young "" only a few months after Chandler wrote those words, in fact. But after decades of neglect, it's going to be republished early next year under the Harper Collins Detective Story Club imprint. I've written an introduction, informed by Henderson's fascinating, yet incomplete and unpublished memoir On the Brink. I hope this reissue brings him back to public attention.
The Detective Story Club has already reprinted The Conjure-Man Dies, by Rudolph Fisher, which is said (correctly, as far as I'm aware) to be the first African-American detective story, first published in 1932. Fisher was a doctor, and a very accomplished writer. Like Henderson, he died far too young, and his early demise prevented him making a more extensive contribution to the genre . Had he lived he would surely have become a highly influential writer. As it is, this flawed but lively story is a highly entertaining "Harlem Mystery". The reissue includes excellent bonus material: a short story by Fisher, and also a perceptive introduction by that splendid writer (and one of the most gifted practitioners of the crime short story of the twentieth century) Stanley Ellin.
Malice Domestic must be one of the best, if not the very best, mystery conventions, and I've enjoyed reading the stories in the latest Malice anthology, Mystery Most Historical, presented by Charlaine Harris. I love reading short stories "" what better way to spend a bit of time relaxing on the beach in summer with a cool drink and a great mystery short story? I should declare that I contributed to the book myself, but the other stories provide the reasons why I've enjoyed it. The contributors include Catriona McPherson, Carole Nelson Douglas, Marcia Talley, and co-editors Shawn Reilly Simmons and Verena Rose.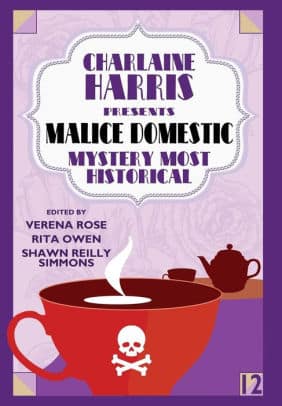 For me, summer reading needs a soundtrack, and although I like a wide range of music, I always come back to the classics of the Sixties, especially the songs of Dionne Warwick, written by Burt Bacharach and Hal David. Hal's widow Eunice has published an affectionate memoir of her husband, Hal David: His Magic Moments; There's Always Something There to Remind Me, that has expanded my knowledge of the brilliant but unassuming lyricist. Hal David emphasised that the secret of good writing lay in keeping things simple, and that's true of crime fiction as it is of song lyrics.
In a different way, I've also enjoyed Carole Bayer Sager's memoir They're Playing Our Song. This is a very funny and well-written book by the woman who replaced Hal David as Bacharach's lyricist, and then proceeded to marry him. Like any creative genius, her ex-husband proved hard work to live with, and despite her admiration for him, she's a little less than kind about his personal foibles, whilst being admirably frank about her own. Even so, this is a very entertaining read, full of insight and packed with amusing anecdotes.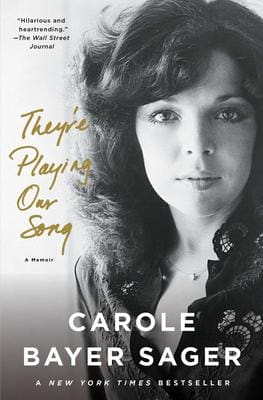 *****
Thank you, Martin, for kicking off fall with your reading suggestions!