Congratulations to Poisoned Pen Press for the mention in Michael Dirda's article in The Washington Post. https://wapo.st/2sQtliO
Dirda mentions The Incredible Crime by Lois Austen-Leigh. It's available through the Web Store. https://bit.ly/2utXfeT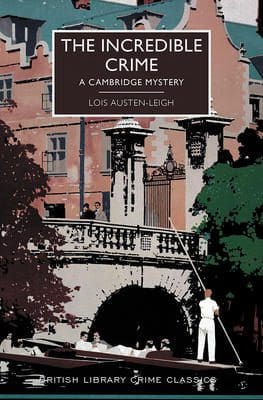 And, just to tempt you, here's the description of the book.
Prince's College, Cambridge, is a peaceful and scholarly community, enlivened by Prudence Pinsent, the Master's daughter. Spirited, beautiful, and thoroughly unconventional, Prudence is a remarkable young woman.
One fine morning she sets out for Suffolk to join her cousin Lord Wellende for a few days' hunting. On the way Prudence encounters Captain Studde of the coastguard – who is pursuing a quarry of his own.
Studde is on the trail of a drug smuggling ring that connects Wellende Hall with the cloistered world of Cambridge. It falls to Prudence to unravel the identity of the smugglers – who may be forced to kill, to protect their secret.
This witty and entertaining crime novel has not been republished since the 1930s. This new edition includes an introduction by Kirsten T. Saxton, professor of English at Mills College, California.