T. H. Elkman sounds as if it's the name of the author, doesn't it?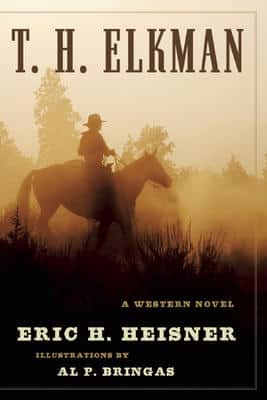 Actually, it's Eric H. Heisner's latest western. Here's the blurb from the Web Store.
"1800's American West—a place where men find themselves in harsh and cruel circumstances and where lives are short lived. Where women are hard as the steel of a gun, and the sweet burn of whiskey eases the rough, ratted edges. Where death is a pill that must be swallowed, and senses are developed beyond true human comprehension . . .
Honest work on the frontier was sometimes hard to acquire. Traveling independently on the expansive road through the west, cowboy and westerner Tomas H. Elkman is a man of the times. To ease the loneliness of the trail while searching for gainful employment, Elkman warily teams up with a fight-prone, good-timing gambler by the name of Jefferson McGredy.
This strange pairing of men is hired to deliver an assemblage of horses to a ranch in the untamed northern territory. The rancher sends his young son, Kent Martin, to accompany the horsemen on their travels through mountains and rivers, across primitive landscapes, and into remnants of mining boomtowns. The journey becomes a constant challenge to their moral fiber as they face the overwhelming hardships of hostile weather, rustlers, and natives . . .
T. H. Elkman is a story of frontier grit, moral simplicity, individuality and consequential violence in the American West.
Skyhorse Publishing is proud to publish a broad range of books for readers interested in fiction that takes place in the old West. Westerns—books about outlaws, sheriffs, chiefs and warriors, cowboys and Indians—are a genre in which we publish regularly. Our list includes international bestselling authors like Zane Gray and Louis L'Amour, and many more. While not every title we publish becomes a New York Times bestseller or a national bestseller, we are committed to books on subjects that are sometimes overlooked and to authors whose work might not otherwise find a home."
And, to see what the humor might be like when Heisner appears at The Poisoned Pen Wednesday, February 22 at 7 PM, check out this note from the author.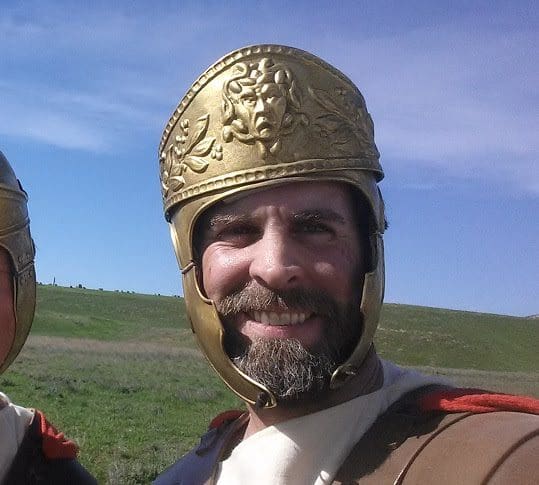 "Most days when I'm writing or acting, I'm showing off my love of Westerns … except when I'm playing a Roman Legionnaire in "Hail Caesar" then I'm showing off my lovely sandals.
"If you love books and old-fashioned Bookstores that carry more diversity than the few titles on the NY Times Best Sellers list you'll have to seek out the Poisoned Pen Bookstore in Scottsdale Arizona.  I will be doing an Author Event for my newest Western novel "T.H. Elkman" next week.  Join me, February 22nd from 7-8 pm where I will be signing books and sharing my adventures.
" I would love to see all my Arizona friends there!"
If you can't make it, though, you can order a copy of T.H. Elkman through the Web Store. https://bit.ly/2kXlVJW