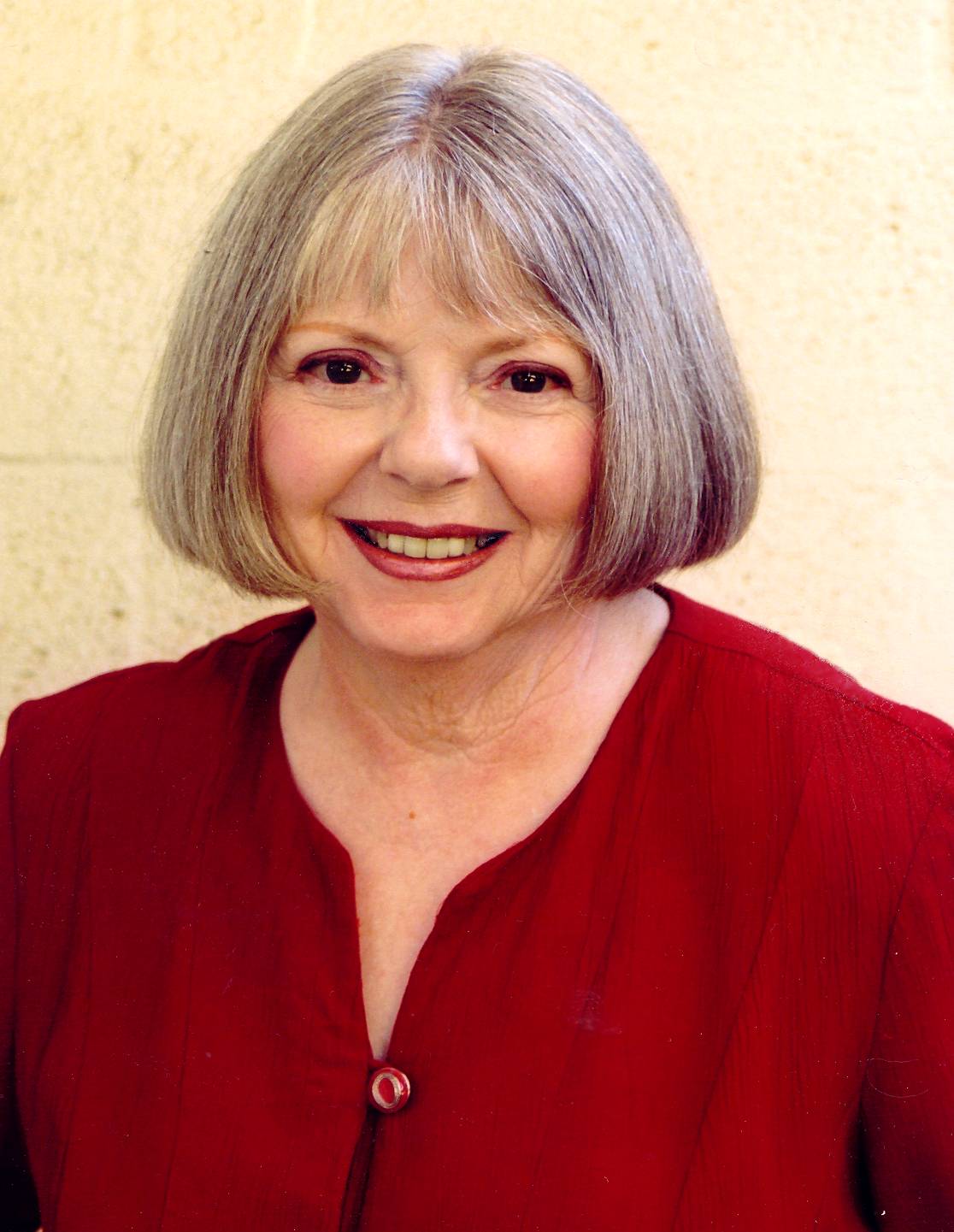 Betty Webb is going to be at The Poisoned Pen on Saturday, February 4 at 2 PM. She'll be talking about, and signing, her latest Lena Jones mystery, Desert Vengeance. I've mentioned before, it always feels funny to interview a journalist. But, I've known Betty Webb for a few years, so she was kind enough to answer questions.
Betty, would you introduce yourself to readers?
I was a journalist for 20 years, interviewing astronauts who walked on the moon, Nobel Prize-winners, and U.S. presidents. After such a deadline-intensive life, I decided to relax by writing mystery novels. Boy, was I wrong! Being an author is the opposite of "relaxing," but I've learned a lot of fun facts that I didn't know before "" such as how long it takes a dead body to develop rigor mortis.
Lena Jones has an interesting background, or maybe non-background. Would you tell us about her?
At the age of four, Lena was found lying in a Phoenix street with a bullet in her head. The bullet erased all her memories, so she no longer knew her name or who her parents were. When no one claimed her she was turned over to the foster care system, where in one home she was raped by her foster father. She survived her horrible childhood, became a police officer, and eventually became a private investigator. Now, while tracking down murderers, she is also trying to find her birth parents.
Without spoilers, tell us about Desert Vengeance.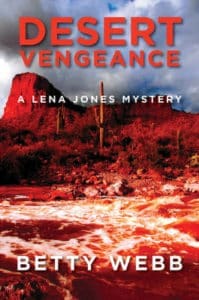 "Desert Vengeance" begins the day "Papa Brian," the foster father who raped Lena when she was nine years old, is released from prison. In the prison parking lot, Lena is waiting for him with a knife. Days later, after the rapist and his wife are found murdered, Lena becomes the most likely suspect. But there are others who wanted the man dead. Chief among them are four women whose children disappeared from the area before "Papa Brian" went to prison.
Your Gunn Zoo mysteries are so different from the Lena Jones ones. How did you start writing the Gunn Zoo ones?
After I retired from the newspaper, I needed something to get me out of the house so I could have a more or less normal life. Since I've always loved animals, I decided to do volunteer work at the Phoenix Zoo. In my years working there, I learned so much about exotic animals that I wanted to share their lives and personalities with other animal-lovers, so I started writing about them "" basically just for fun. The first was "The Anteater of Death," about a wonderful giant anteater named Lucy who stole my heart. Little did I know that my "just for fun" books would become as successful as the Lena Jones books.
I could go on about some of your Desert books. I'm fascinated by the history behind Desert Run and Desert Wind. What's your favorite book you've written, and why?
That's like asking a mother which of her children she loves the most! I love the first book, "Desert Noir" because it started my career as a mystery novelist, but I also love the next book, "Desert Wives," because it revealed the problem Arizona was having with a real-life polygamy cult. The publicity generated by "Desert Wives" was enormous "" especially when the New York Times gave the book a rave review. Because of all that publicity, the book's self-described "prophet" Warren Jeffs is now serving 25 years to life in prison for child rape. Yes, I love "Desert Run" and "Desert Wind," too "" as well as the other Lena books, but I love them all for different reasons.
Which book did you enjoy researching the most?
For the sheer fun of it I have to admit I loved researching "The Puffin of Death" the most because it took me to beautiful Iceland! Some people left their heart in San Francisco, but I left mine in Vik, Iceland, where much of the story takes place. However, the John Wayne research I did on "Desert Wind" really opened my eyes about the Nevada A-bomb testing during the "˜50s. I even took a trip to the A-bomb museum in Las Vegas.
Why did you want to write crime novels?
While I was still working for the newspaper they made me their book reviewer, and I started receiving around 100 books per week "" no exaggeration! I could pick the books I wanted to review, and after a few months, I noticed that at least half of them were mysteries. That started me thinking, "Hey, I wonder if I could write a mystery." So I wrote "Desert Noir." Looking back, I see that my first five novels were all written while I was still at the paper "" I'd get up at 4 in the morning, write until 8 a.m., then go to the newsroom, where I'd write all day. Then I'd come home and write some more. Of all literature genres (or non-genres) I find mysteries most often meet my desire for justice, because in mystery novels, the killer is caught and punished, therefore justice and balance are restored to the world. In real life, that doesn't always happen.
What authors influenced you?
J.A. Jance, Tony Hillerman, Peter Robinson, Kate Atkinson, and writers of that ilk. I like writers who delve deeply into their characters while paying close attention to their physical environment.
Other than your own, name a couple books you would never part with.
David Morrell's trilogy about English writer/opium addict Thomas De Quincey "" "Murder As a Fine Art," "Inspector of the Dead," and "Ruler of the Night." Morrell autographed them for me at a signing, and you'd have to shoot me dead to get them away from me.
As a journalist and reviewer, you're well-read. What author would you like to recommend who you think has been underappreciated?
I know this will come out of left field but a mystery novelist I think is sorely unappreciated is Christopher Fowler, who writes the wild and wacky Peculiar Crimes Unit mysteries. They star two old coots (one who is obviously suffering from dementia) who solve "impossible" crimes in contemporary London. The books are both funny and compassionate, and unlike anything else I have read. Start off with "Full Dark House," move on to "The Water Room," and then read your way through them. Delightful! Now for "non-genre" novels, I've recently fallen in love with "Good Morning, Midnight" by Lily Brooks-Dalton, a novel that flips back and forth from the POV of a female astronaut coming back to Earth after a mission to Jupiter, and a lonely, elderly scientist stranded in the Arctic. This book that really makes you think. Another unsung writer I adore is Emily St. John Mandel, a genre-jumping Canadian author who wrote "Station Eleven," "The Singer's Gun," and several other fine, fine novels.
Betty Webb's website can be found at https://www.bettywebb-mystery.com. On Saturday, Feb. 4, she can be found at The Poisoned Pen at 2 PM. And, her books can be found at the Web Store, https://bit.ly/2jocmok