The Poisoned Pen recently held a book launch party for Anne A. Wilson and her new book, Clear to Lift.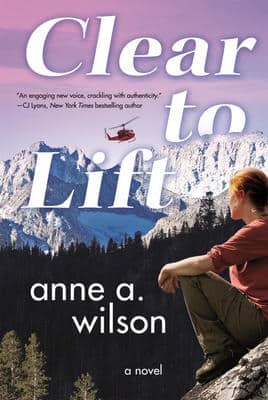 Anne A. Wilson was born and raised in Phoenix, Arizona. She graduated from the United States Naval Academy and served nine years active duty as a navy helicopter pilot, which included deployment to the Persian Gulf. The Naval Helicopter Association named Anne and her crew Helicopter Aircrew of the Year, an award given for search and rescue. She and her husband currently own Camelback Coaching, a triathlon coaching company. Hover was her debut novel.
The Poisoned Pen knows how to throw a book launch.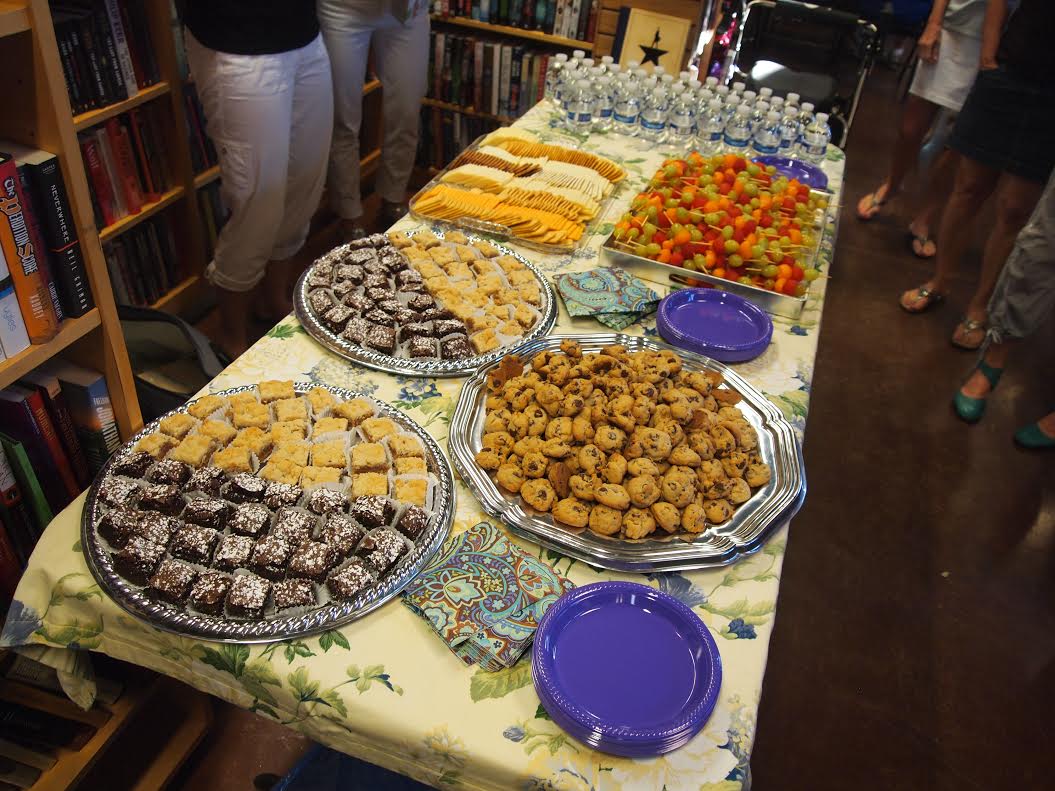 That's the author in the front row in orange.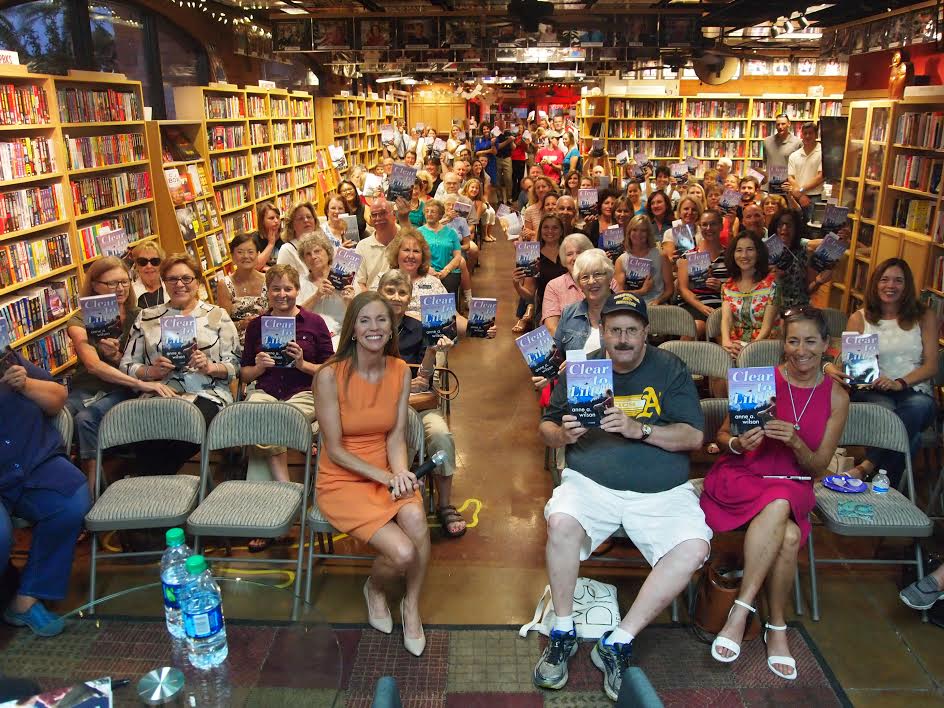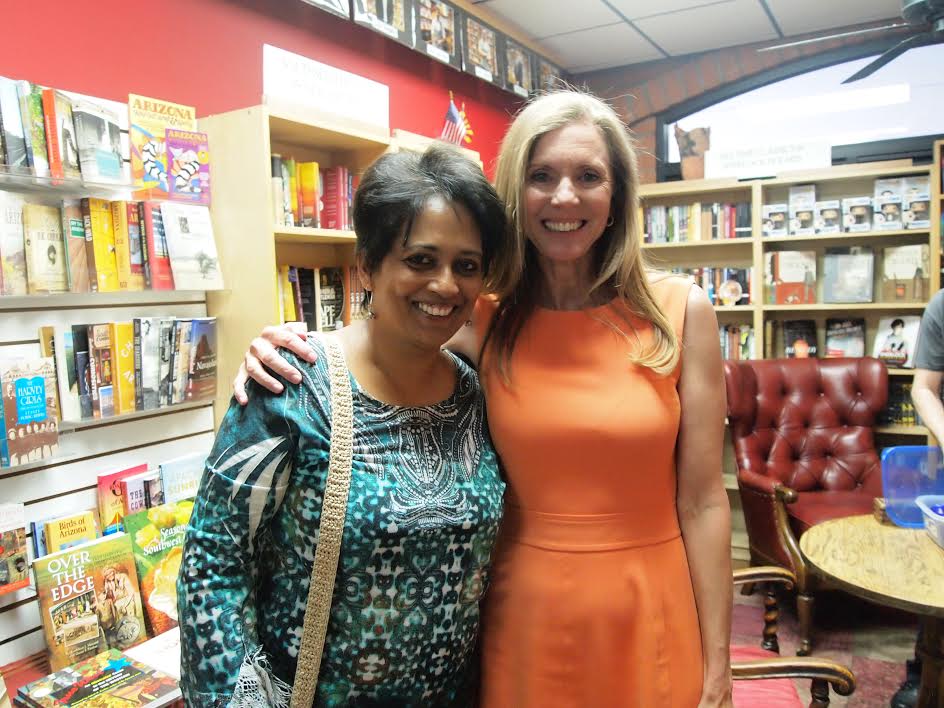 Fellow authors, friends, readers showed up. But, here's the person who made a special trip just to see her. Joan Burtnett was Anne's fifth grade teacher.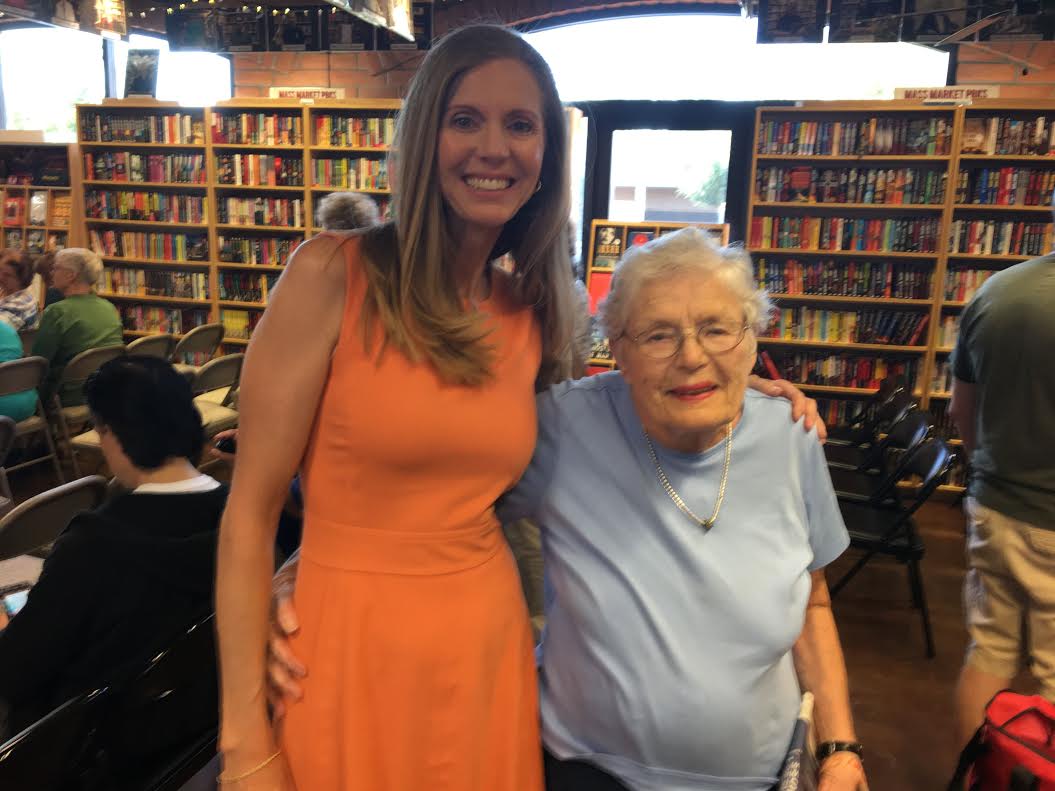 We now have signed copies of Clear to Lift in the Web Store. Here's the description.
"Navy helicopter pilot Lt. Alison Malone has been assigned to a search and rescue team based at Naval Air Station Fallon, Nevada, near the rugged peaks of the Sierra Nevada, and far from her former elite H-60 squadron. A rule follower by nature, Alison is exasperated and outraged every time she flies with her mission commander, Boomer" Marks, for whom military procedures are merely a suggestion. Alison is desperate to be transferred out of the boonies, where careers stagnate, and back to herlife and fiance in San Diego.
Alison's defenses start to slip when she meets mountain guide Will Cavanaugh during a particularly dicey mission. Will introduces her to a wild, beautiful world of adventure that she has never known before. Stranded on a mountain during a sudden dangerous blizzard, Alison questions every truth she thought she knew about herself. When Will braves the storm to save her life, she must confront the fact that she has been living a lie. But is it too late to change course?
Full of action and adventure, dangerous and heart-stopping rescues, blizzards and floods, family secrets and second chances, Clear to Lift by Anne A. Wilson is a thrilling woman's journey as she finds confidence, truth, love, and herself against the majestic backdrop of the Sierra Nevada."
And, here's where you can purchase a copy. https://bit.ly/29KQFJK