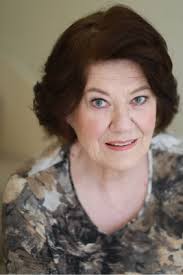 Anne Perry is on her book tour for the thirty-first book in the Thomas & Charlotte Pitt series, so it's the perfect time to put her in the hot seat and ask some questions. Treachery at Lancaster Gate is the new book.
Treachery at Lancaster Gate is the latest Thomas & Charlotte Pitt mystery. How have the two characters changed over the course of the series?
It is about 19 years in their lives.  Pitt has gone from being a police officer to being in Special Branch (which is not police) then to being head of Special  Branch.  He has more confidence socially, but now has to make much more profound decisions, moral and political, and exercise a great deal of power, alone.  He cannot share them with Charlotte, many of them are state secrets.  Very difficult,  grey decisions, and that is not his nature.   Charlotte has to live with this, and yet still support him emotionally.   And she has much of the responsibility of parenthood.  She is also facing, for a woman, what is regarded as middle age, or at the very least, maturity.
We're just about at the turn of the century in the books. What is Thomas facing as a police officer?      
He is actually not a police officer.  Special Branch is part of the secret service, a type of anti-terrorist squad.   But I described some of the changes he faces above.
What are your favorite research tools dealing with Victorian England?  
 I love the actual political history, but for fun, little bits of info like how to care for kid gloves, how to store pearls, little odd bits like that. Laundry secrets.
Your website says you began writing mysteries about Victorian England based on a suggestion as to who Jack the Ripper might have been. Do you have a favorite suspect?   
 I still like the idea of the Queen's surgeon and the secret marriage of Prince Eddie ( son of the Prince of Wales) which would rule him out of the succession, since she was Catholic.   Long history, going back to the Reformation, and burning of Protestants by Queen Mary, etc).   Sovereign's first loyalty must be to England NOT to Rome, and so on; a lot of details hang together.
Can you give us a hint as to the books you're working on now?   
Am now working on the Monk after next.  Hope to finish the first draft by the end of the month, or come very close.   Planning a new series set in the 1930's.    Very excited about that.   And of course another Christmas novella.
If friends come to visit, where's your favorite place to take them?    
Haven't had any friends to visit from very far away.   And I don't have a car here!    But I have a favourite place to eat locally, in walking distance.   WeHo Bistro, parking space (for them). Good food and excellent service,  eat inside or out.
What's the most beautiful place you've ever visited?  
Ever?   I thought that is impossible to say, but it isn't, out of the hundreds that are all unique and exquisite, the island of Capri, when the jasmine is in bloom.  Or the Amalfi Coast.   But dozens and dozens of places.   An English Bluebell wood in bloom when the flowers are so thick it looks as if the sky has touched the ground.   Thousands of places!
If you weren't writing about Victorian England, what place and period of time would you like to write about?
I plan to write in the 1930s. Europe and U.S.  I have already written five books on World War One, mostly in Flanders.   And on the French Revolution, in Paris, and on Byzantium, in Constantinople, Jerusalem, Venice, Rome and Florence.  But I also would like to write about Spain, specifically Zaragoza in 1485.
What were the last books you recommended?  
The Proud Tower by Barbara Tuchman and The Dark Valley by Piers Brendan, Alpha Beta by John Man.
*****
Interested in a signed copy of Treachery at Lancaster Gate now that you've read the interview? Check out The Poisoned Pen's website.