Karen Shaver from The Poisoned Pen recently welcomed Tim Johnston to discuss his latest book, Distant Sons. Although there are characters from Johnston's last two books, this is a standalone. You don't need to have read the earlier books to enjoy this one. You can order it through the Webstore. https://tinyurl.com/5n8zabdu
Here's the description of Distant Sons.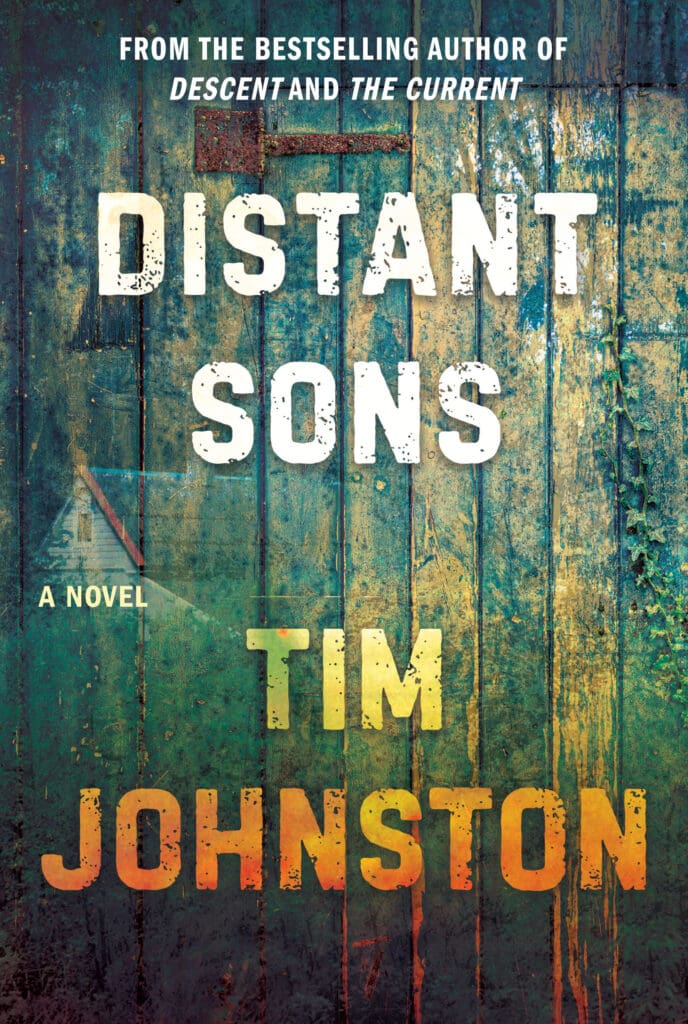 WHAT IF?
What if Sean Courtland's old Chevy truck had broken down somewhere else? What if he'd never met Denise Givens, a waitress at a local tavern, and gotten into a bar fight defending her honor? Or offered a ride to Dan Young, another young man like Sean, burdened by secrets and just drifting through the small Wisconsin town?

Instead, Sean enlists Dan's help with a construction job in the basement of a local—the elderly, reclusive Marion Devereaux—and gradually the two men come to realize that they've washed up in a place haunted by the disappearance of three young boys decades earlier. As Sean and Dan's friendship deepens, and as Sean gets closer to Denise and her father, they come to the attention of a savvy local detective, Corrine Viegas, who has her own reasons for digging into Dan's past—and for being unable to resist the pull of the town's unsolved mystery. And with each chance connection, an irreversible chain of events is set in motion that culminates in shattering violence and the revelation of long-buried truths.

Gripping and immersive, this crime novel by bestselling author Tim Johnston becomes so much more: a book about friendship and love and good hard work—and a masterful read about how the most random intersection of lives can have consequences both devastating and beautiful.
---
Tim Johnston is the author of the novels Descent, The Current, the story collection Irish Girl, and the young adult novel Never So Green. He holds degrees from the University of Iowa and the University of Massachusetts, Amherst. He is the recipient of the 2015 Iowa Author Award and currently lives in Iowa City, Iowa.
---
Enjoy Tim Johnston's discussion of his writing and Distant Sons.