Patrick Millikin from The Poisoned Pen welcomed authors Don Bentley and Kyle Mills to the bookstore. Bentley's latest novel is Tom Clancy Weapons Grade. Kyle Mills was at the bookstore to talk about his last Vince Flynn novel, Vince Flynn Code Red. You can order signed copies of both books through the Webstore. https://store.poisonedpen.com/
Here's the description of Tom Clancy Weapons Grade.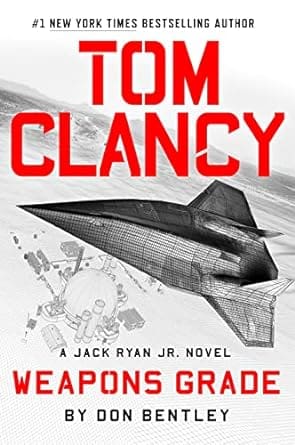 The aftermath of a shocking crime sends Jack Ryan, Jr., down a path that leads to international destruction in the latest entry in this #1 New York Times bestselling series.
The quiet of a Texas night is shattered by the sounds of screeching brakes, crumpling metal and, most shockingly, rapid gunfire. The auto accident Jack Ryan Jr thought he witnessed turned out to be a professional hit. Jack may be too late to save the victim, but he'll be damned if he's going to let the hitters escape justice.
He's got just one lead—a meeting the victim was going to. When Jack shows up instead, he's drawn into the seedy underbelly of a small, Texas town and the cold case of a college student who vanished from its streets.
Jack is left with nothing but questions. Who wants it to look like the victim was drunk? Why does someone want an innocent witness killed? And most of all, what's a team of South African hitmen doing in the Lone Star State?
His quest for answers will take Jack from a quiet Texas road to the middle of an international conspiracy and may just cost him his life.
---
Tom Clancy was the #1 New York Times bestselling author of more than eighteen books. He died in October 2013.
Don Bentley spent a decade as an Army Apache helicopter pilot, and while deployed in Afghanistan was awarded the Bronze Star and the Air Medal with "V" device for valor. Following his time in the military, Bentley worked as an FBI special agent focusing on foreign intelligence and counterintelligence and was a Special Weapons and Tactics (SWAT) team member.
---
Here's the summary of Vince Flynn Code Red.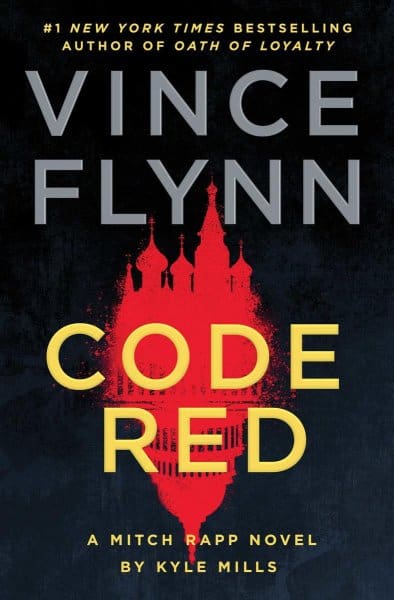 Mitch Rapp returns to make a mortal enemy of Russia in this high-octane and up-to-the-minute installment in the #1 New York Times bestselling series from "one of the best thriller writers on the planet" (The Real Book Spy).
Mitch Rapp hates owing anyone a favor—especially when it's the world's most powerful crime lord. But when Damian Losa calls, Mitch is honor-bound to answer.
The Syrian government appears to have created a highly addictive new narcotic that it plans to distribute throughout Europe. It's a major threat to Losa's business and he's determined to send someone to keep him on top by any means necessary.
Rapp is the perfect choice for the mission. Not only does he have extensive experience operating in the Middle East, but he's also entirely expendable.
As he crosses into war-torn Syria, Rapp quickly discovers a shocking truth. The new drug isn't being produced by Damascus to prop up the government's collapsing finances. Instead, it was created by Russia's asymmetrical warfare unit, not for profit but as a weapon against the West.
With far more than Damian Losa's interests at stake, Rapp devises a desperate plan that forces him and his team onto a battlefield where the United States is virtually powerless and allegiances shift almost hourly. Further, if Russia uncovers their plot, it will set off a confrontation between the two countries that could change the course of human history.
---
#1 New York Times bestselling author Vince Flynn (1966–2013) created one of contemporary fiction's most popular heroes: CIA counterterrorist agent Mitch Rapp, featured in thirteen of Flynn's acclaimed political thrillers. All of his novels are New York Times bestsellers, including his stand-alone debut novel, Term Limits.
Kyle Mills is the #1 New York Times bestselling author of twenty-three political thrillers, including Code Red, Total Power, Lethal Agent, and Red War for Vince Flynn and The Patriot Attack for Robert Ludlum. He initially found inspiration from his father, the former director of Interpol, and still draws on his contacts in the intelligence community to give his books such realism. Avid outdoor athletes, he and his wife split their time between Jackson Hole, Wyoming, and Granada, Spain. Visit his website at KyleMills.com or connect with him on Twitter, Facebook, and Instagram @KyleMillsAuthor.  
---
Don Bentley leads the conversation, and reveals he's going to pick up Vince Flynn's Mitch Rapp series from Kyle Mills. Fans will want to watch the conversation.