A.J. Pearce's latest Emmy Lake Chronicles novel is Mrs. Porter Calling. John Charles from The Poisoned Pen recently welcomed A.J. Pearce to talk about the series and her new book. You can order a copy of Mrs. Porter Calling through the Webstore. https://bit.ly/3qK7YUu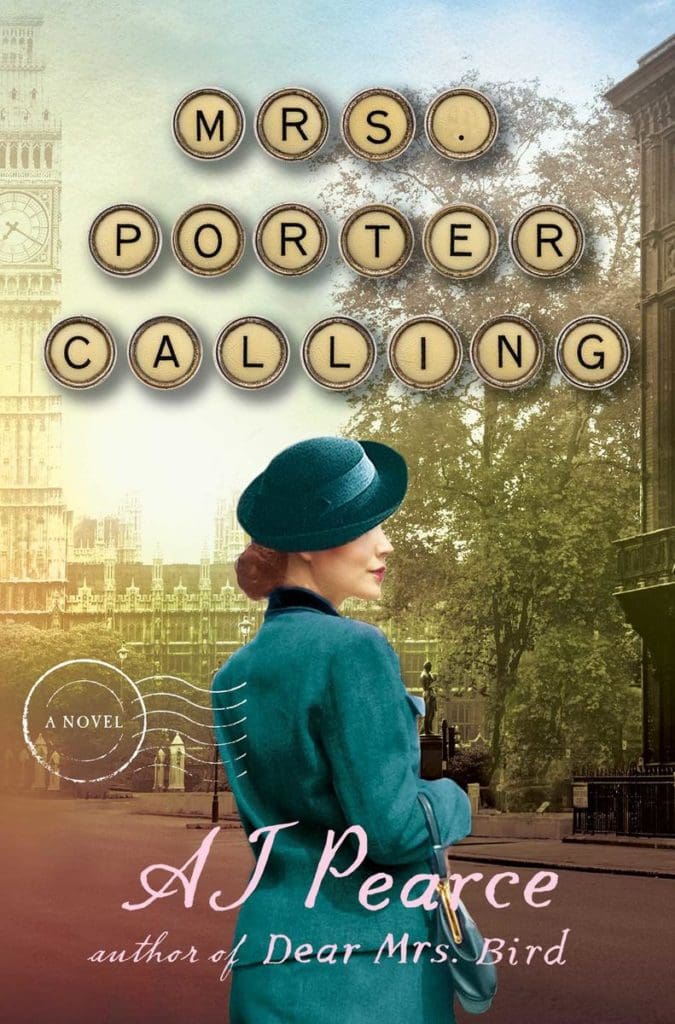 Here's the description of Mrs. Porter Calling.
From the author of the bestselling "jaunty, heartbreaking winner" (People) Dear Mrs. Bird comes a charming and irresistible novel featuring journalist Emmy Lake as she fights for her readers, her friends and her found family in London during World War II.
London, 1943. Twenty-five-year-old Emmy Lake is doing her part in the war effort by spearheading the hugely popular "Yours Cheerfully" advice column in Woman's Friend magazine. The postbags are full, Emmy's guidance offers much needed support to her readers, and Woman's Friend is thriving. Cheered on by her best friends Bunty and Thelma, and resolute in the absence of her husband who is fighting in the army, Emmy is dedicated to helping women face the increasing challenges brought about by over three years of war.
But Emmy's world is turned upside down when glamorous socialite, the Honorable Cressida Porter, becomes the new publisher of the magazine, and wants to change everything about it. Aided by Mrs. Pye, a Paris-obsessed fashion editor with delusions of grandeur, and Small Winston, the grumpiest dog in London, Mrs. Porter fills the pages with expensive clothes and frivolous articles about her friends. Worst of all, she announces that she is cutting the advice column and leaving the readers to fend for themselves. Her vision for the publication's future is dreadful and Emmy is determined to fight back.
Emmy and her friends must save the magazine they love, but when personal tragedy strikes, can they find a way to do so while juggling the very real implications of life in war-torn London?
Perfect for book clubs and fans of The Paris Library and Lessons in Chemistry, Mrs. Porter Calling is a story about women coming together. Set during World War II but inherently resonant with how we choose our families today, Pearce's signature combination of laugh-out-loud funny and heartbreakingly sad storytelling delivers a feel-good tribute to the strength of friendships. This stand-alone novel with its much-loved continuing characters is the perfect tonic for our times.
---
AJ Pearce grew up in Hampshire, England. She studied at the University of Sussex and Northwestern University. Her collection of over 800 vintage women's and news magazines is the inspiration for her series The Emmy Lake Chronicles, which includes Dear Mrs. Bird, Yours Cheerfully, and Mrs. Porter Calling. She lives in the south of England.  
---
Enjoy the discussion of women's roles in wartime, women's magazines, and historical fiction.