Joanna Schaffhausen's third book featuring Annalisa Vega is Dead and Gone. Barbara Peters, owner of The Poisoned Pen, recently welcomed Schaffhausen to talk about the book. There are signed copies of it available in the Webstore. https://tinyurl.com/488sr2t9
Here's the description of Dead and Gone.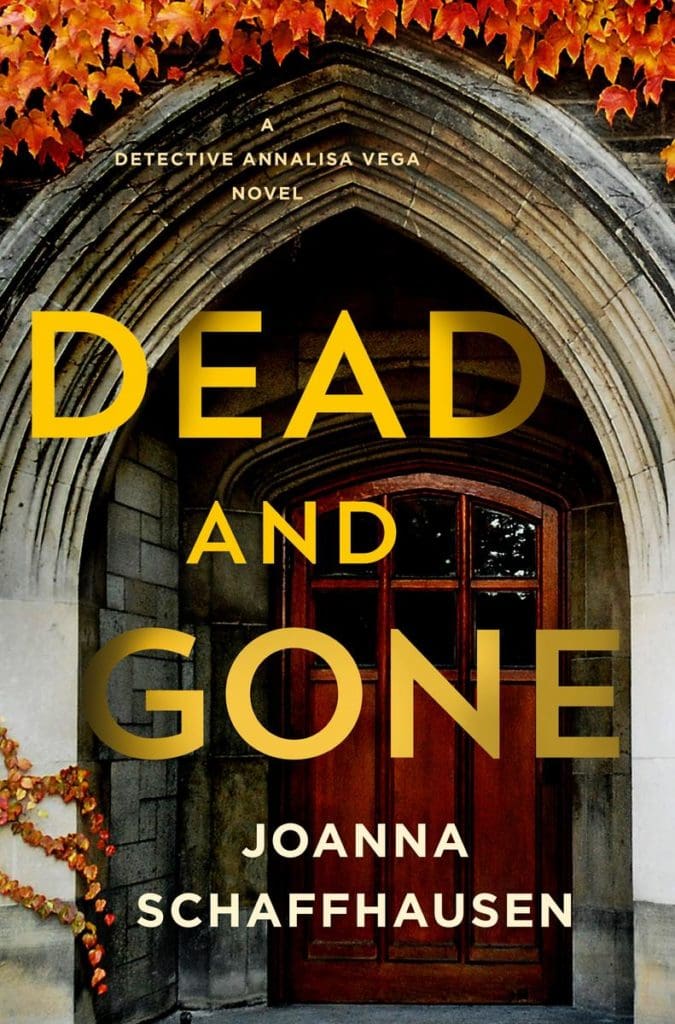 The next installment of Joanna Schaffhausen's critically acclaimed Detective Annalisa Vega series.
For Chicago police detective Annalisa Vega, Sam Tran's death presents an ominous puzzle. The ex-cop turned PI is found hanging from a cemetery tree with a message across his chest that suggests someone holds a murderous grudge against the police. Annalisa suspects the real answer lies in one of Tran's open cases. She believes he stumbled on a dark secret during his investigations and someone killed him to keep him quiet. Her own family harbors plenty of secrets, something Annalisa is reminded of when her brother turns out to be one of Sam's last clients.
Vinny Vega hired Tran to find a dangerous stalker on his daughter's college campus. Now Sam is dead and the stalker remains at large, with Annalisa's niece Quinn firmly in his sights.
To protect Quinn, Annalisa begins tracing Sam's steps back through his open cases, which include not only the campus stalker but also a brutal double homicide from twenty years ago. Did Sam finally find the killer? Did he uncover the stalker's identity? Annalisa must figure out which secret got Sam killed, and fast, or someone else will die. Every move she makes brings her closer to the truth of Sam's death, and closer to a murderer who will stop at nothing to remain free.
---
JOANNA SCHAFFHAUSEN wields a mean scalpel, skills developed in her years studying neuroscience. She has a doctorate in psychology, which reflects her long-standing interest in the brain—how it develops and the many ways it can go wrong. Previously, she worked for ABC News, writing for programs such as World News Tonight, Good Morning America, and 20/20. She lives in the Boston area with her husband and daughter. She is also the author of The Vanishing Season, No Mercy, All the Best Lies, Every Waking Hour, Gone for Good, and Long Gone.
---
Joanna Schaffhausen talks about Dead and Gone in the video. Enjoy!