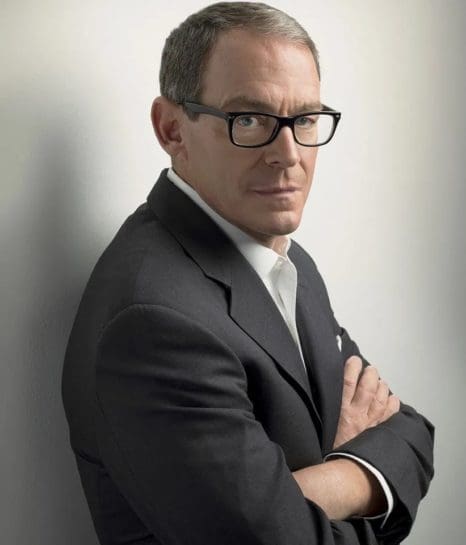 An Evening with Daniel Silva
July 22 – 7 PM PDT
This is a ticketed Event. It will not be streamed.
$35 Ticket includes copy of The Collector
Due to the space constraints and the demand, we are unable to offer companion tickets. All attendees must have a ticket.
Can't attend the event but still want a signed copy? No problem.
Click here to order a signed copy of The Collector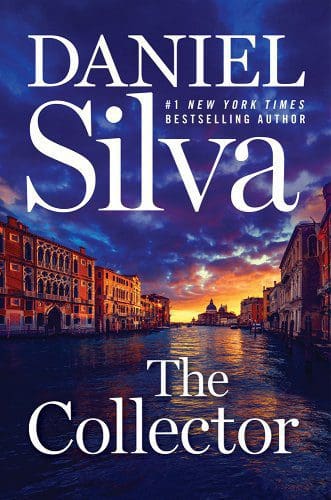 Daniel Silva. The Collector.
I write to say Gabriel Allon, while retired from The Office, is back in the game.
He's working for Chiara and their art restoration business when he is leveraged out of Venice, operating again in the world of international espionage and action, drawing in characters you have missed. And presenting a new one, a thief so adept she can swipe that Patek Philippe watch off a wrist without the wearer noticing. So when she arrives to steal a masterpiece from a mansion on the Italian coast and an assassin nails its owner, she becomes part of a mission to uncover the plot and recover the art.
For there is a legendary second painting missing too.
But hey. That's just the set up. And we are off to Denmark, back to Jerusalem…on a hot plot filled with the espionage trade that is the series hallmark.
Indeed, Gabriel finds himself in a desperate race to prevent an unthinkable conflict between Russia and the West.
I point out that for Silva, Russia has always been the enemy in his sights. His insights are keen.
---
Daniel Silva is the award-winning, #1  New York Times bestselling author of The Unlikely Spy, The Mark of the Assassin, The Marching Season, The Kill Artist, The English Assassin, The Confessor, A Death in Vienna, Prince of Fire, The Messenger, The Secret Servant, Moscow Rules, The Defector, The Rembrandt Affair, Portrait of a Spy, The Fallen Angel, The English Girl, The Heist, The English Spy, The Black Widow, House of Spies, The Other Woman, The New Girl, and The Order.  He is best known for his long-running thriller series starring spy and art restorer Gabriel Allon. Silva's books are critically acclaimed bestsellers around the world and have been translated into more than 30 languages. He resides in Florida with his wife, television journalist Jamie Gangel, and their twins, Lily and Nicholas. For more information visit www.danielsilvabooks.com