Barbara Peters, owner of The Poisoned Pen recently welcomed two authors for a virtual event. I.S. Berry's debut is The Peacock and the Sparrow. Joseph Kanon was in publishing before he started as an author. This time, though, he's serving as guest host. You might still be able to get a signed copy of The Peacock and the Sparrow through the Webstore. https://bit.ly/3JpPEWM
Here's the summary of The Peacock and the Sparrow.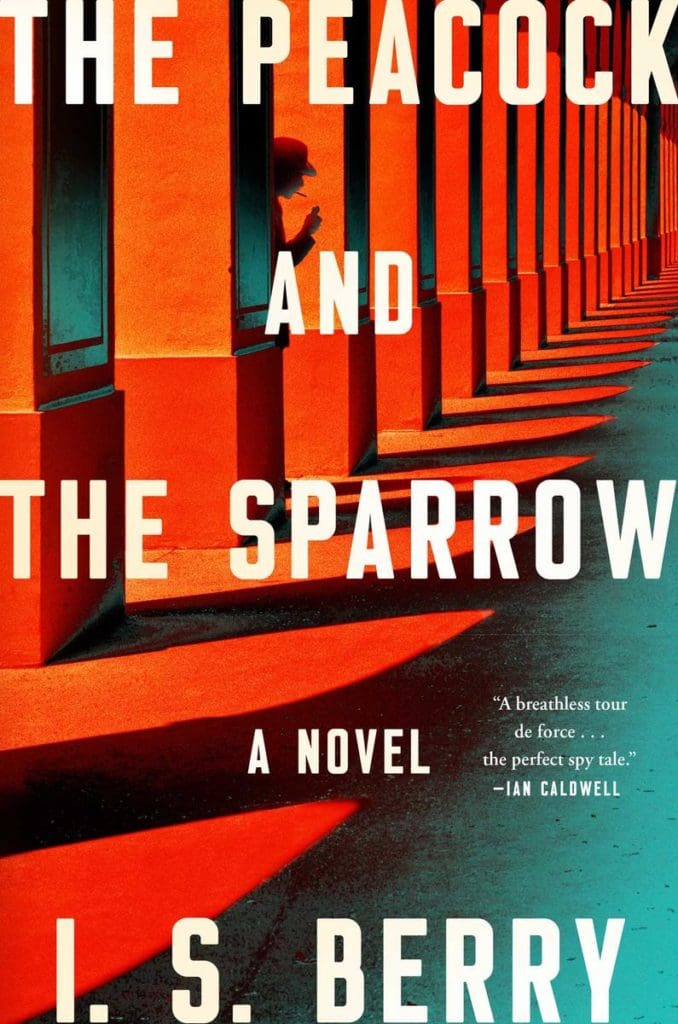 During the Arab Spring, an American spy's final mission goes dangerously awry in this explosive and "remarkable debut" (Joseph Kanon, New York Times bestselling author) from a former CIA officer that is perfect for fans of John LeCarre, Viet Thanh Nguyen, and Alan Furst.
Shane Collins, a world-weary CIA spy, is ready to come in from the cold. Stationed in Bahrain off the coast of Saudi Arabia for his final tour, he's anxious to dispense with his mission—uncovering Iranian support for the insurgency against the monarchy. But then he meets Almaisa, a beautiful and enigmatic artist, and his eyes are opened to a side of Bahrain most expats never experience, to questions he never thought to ask.
When his trusted informant becomes embroiled in a murder, Collins finds himself drawn deep into the conflict and his growing romance with Almaisa upended. In an instant, he's caught in the crosshairs of a revolution. Drawing on all his skills as a spymaster, he must navigate a bloody uprising, win Almaisa's love, and uncover the murky border where Bahrain's secrets end and America's begin.
"A breathless tour-de-force, the perfect spy tale" (Ian Caldwell, author of The Fifth Gospel) and dripping with authenticity, The Peacock and the Sparrow is a timely story of the elusiveness of truth, the power of love and belief, and the universal desire to be part of a cause greater than oneself.
---
I.S. Berry spent six years as an operations officer for the CIA, serving in wartime Baghdad and elsewhere. She has lived and worked throughout Europe and the Middle East, including two years in Bahrain during the Arab Spring. She is a graduate of the University of Virginia School of Law and Haverford College. Raised in the suburbs of Washington, DC, she lives in Virginia with her husband and son.
---
Joseph Kanon calls I.S. Berry's debut "extraordinary". Enjoy the virtual event.