Barbara Peters welcomed Polly Stewart, author of The Good Ones, for a virtual event. Megan Miranda also appeared to interview Stewart. You can order a signed copy of The Good Ones through the Webstore. https://tinyurl.com/4wyz9zv9
Here's the description of The Good Ones.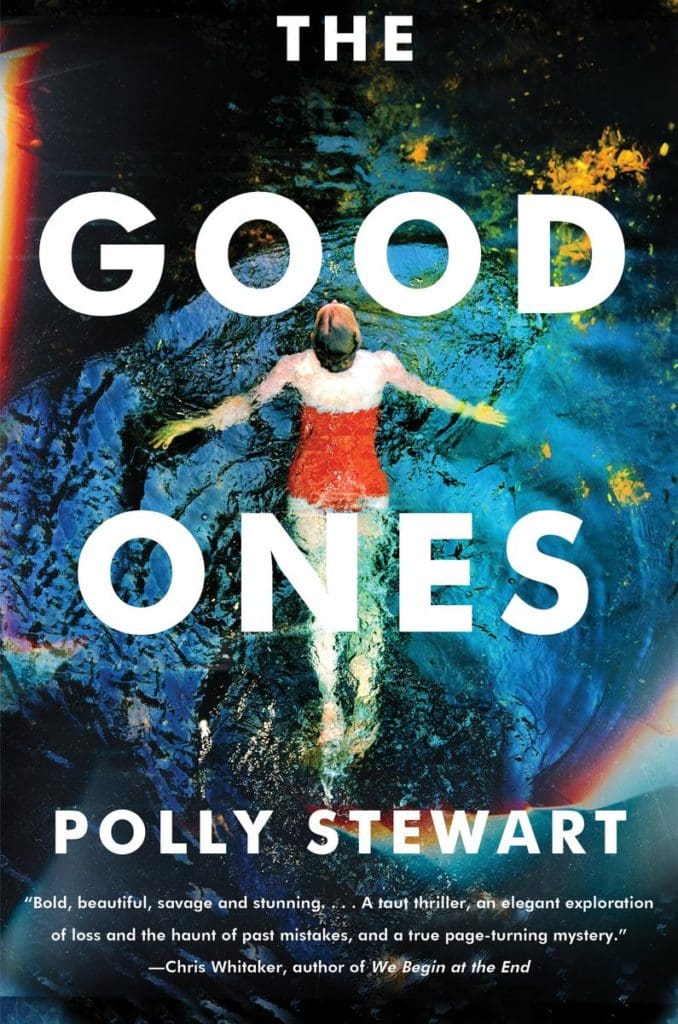 "Polly Stewart's The Good Ones is a fantastic achievement. A classic Southern Gothic tale told through the prism of modern-day sensibilities. Not to be missed."—S. A. Cosby, New York Times bestselling author of Razorblade Tears
"A riveting, unflinching exploration of adolescent female friendships, small-town pressures to conform, and the true crime lover's tendency to conflate empathy and voyeurism, The Good Ones drew me in from the first lines and still hasn't released me, days after finishing."—Katie Gutierrez, nationally bestselling author of More Than You'll Ever Know
An engrossing work of literary suspense that illuminates the push and pull of female friendship and the costs of being good when the rules for women begin to chafe.
The last time Nicola Bennett saw Lauren Ballard she was scraping a key along the side of a new cherry-red Chevy Silverado. That was the night before her friend mysteriously vanished from her home, leaving a bloodstained washcloth and signs of a struggle—as well as her grieving husband and young daughter—behind.
Now, nearly twenty years later, Nicola, newly unemployed and still haunted by the disappearance of her childhood friend, is returning to her Appalachian hometown. For Nicola, Tyndall County has remained frozen in time. Everywhere she turns she's reminded of Lauren. Yet shockingly, her former friends and neighbors have all moved on. Drawn to stories of missing girls, Nicola obsessively searches the internet, hoping to discover a clue to Lauren's ultimate fate.
Driven by a desperate need to know what happened to her friend, Nicola takes a job in her hometown, determined to uncover any bit of information, any small clue, that can help. Deep down she knows the answers are tucked in the hollows and valleys of this small Blue Ridge county. As secrets come to light and the truth begins to unravel, will Nicola finally find release and break free of the past—or lose herself completely to unanswered questions from her adolescence?
---
Polly Stewart grew up in the Appalachian Mountains of Virginia, where she still lives. She graduated from Hollins University and has an MFA in fiction and a PhD in British literature from Washington University in St. Louis. Her short fiction has appeared in literary collections and journals, including Best New American Voices, The Best American Mystery Stories, Epoch, and the Alaska Quarterly Review. Her nonfiction has appeared in the New York Times, Crime Reads, and Poets & Writers, among other publications.
---
Enjoy the conversation.