Although Barbara Peters, owner of The Poisoned Pen, welcomed both authors to a virtual event for the bookstore, C.S. Harris was guest host for Alison Goodman. Goodman is kicking off a new Regency mystery series with The Benevolent Society of Ill-Mannered Ladies. You can order copies of this first book in the series through the Webstore. https://bit.ly/3C6O4oB
Here's the summary of The Benevolent Society of Ill-Mannered Ladies.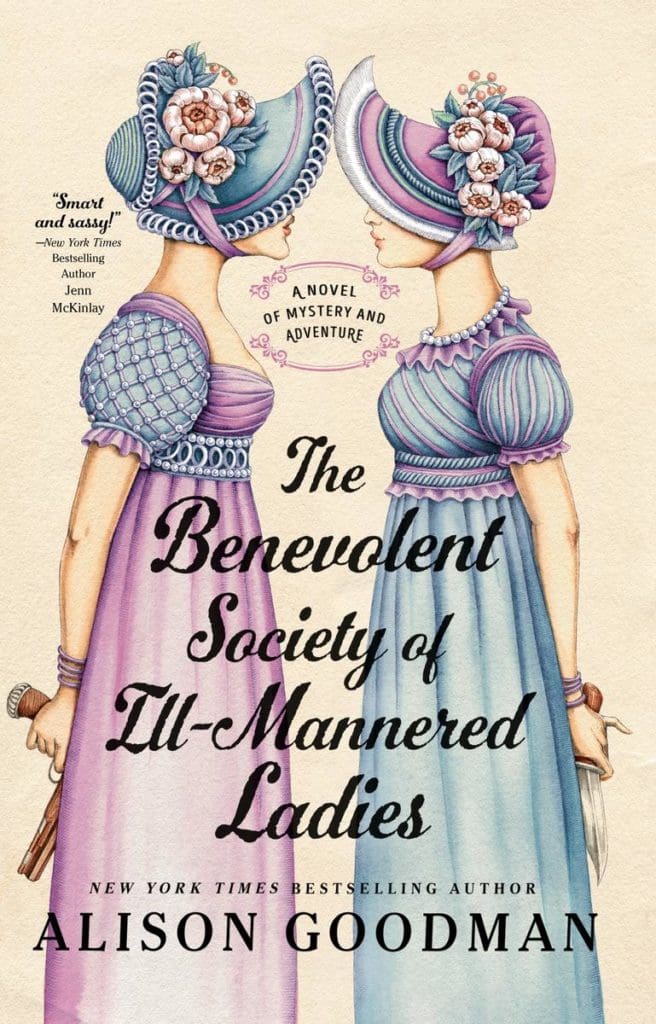 A high society amateur detective at the heart of Regency London uses her wits and invisibility as an 'old maid' to protect other women in a new and fiercely feminist historical mystery series from New York Times bestselling author Alison Goodman.

Lady Augusta Colebrook, "Gus," is determinedly unmarried, bored by society life, and tired of being dismissed at the age of forty-two. She and her twin sister, Julia, who is grieving her dead betrothed, need a distraction. One soon presents itself: to rescue their friend's goddaughter, Caroline, from her violent husband.

The sisters set out to Caroline's country estate with a plan, but their carriage is accosted by a highwayman. In the scuffle, Gus accidentally shoots and injures the ruffian, only to discover he is Lord Evan Belford, an acquaintance from their past who was charged with murder and exiled to Australia twenty years ago. What follows is a high adventure full of danger, clever improvisation, heart-racing near misses, and a little help from a revived and rather charming Lord Evan.
Back in London, Gus can't stop thinking about her unlikely (not to mention handsome) comrade-in-arms. She is convinced Lord Evan was falsely accused of murder, and she is going to prove it. She persuades Julia to join her in a quest to help Lord Evan, and others in need—society be damned! And so begins the beguiling secret life and adventures of the Colebrook twins.
---
Alison Goodman is the New York Times bestselling author of Eon and Eona and The Dark Days Club series.
---
Enjoy the conversation as the authors discuss the Regency period, in between the Georgian and repressive Victorian period.