Barbara Peters, owner of The Poisoned Pen, recently welcomed T.J. Newman back to the bookstore. Newman's first novel, Falling, was a New York Times bestseller. Signed copies of her second book, Drowning: The Rescue of Flight 421, are available through the Webstore. https://bit.ly/45Cs1DT
Here's the description of Drowning.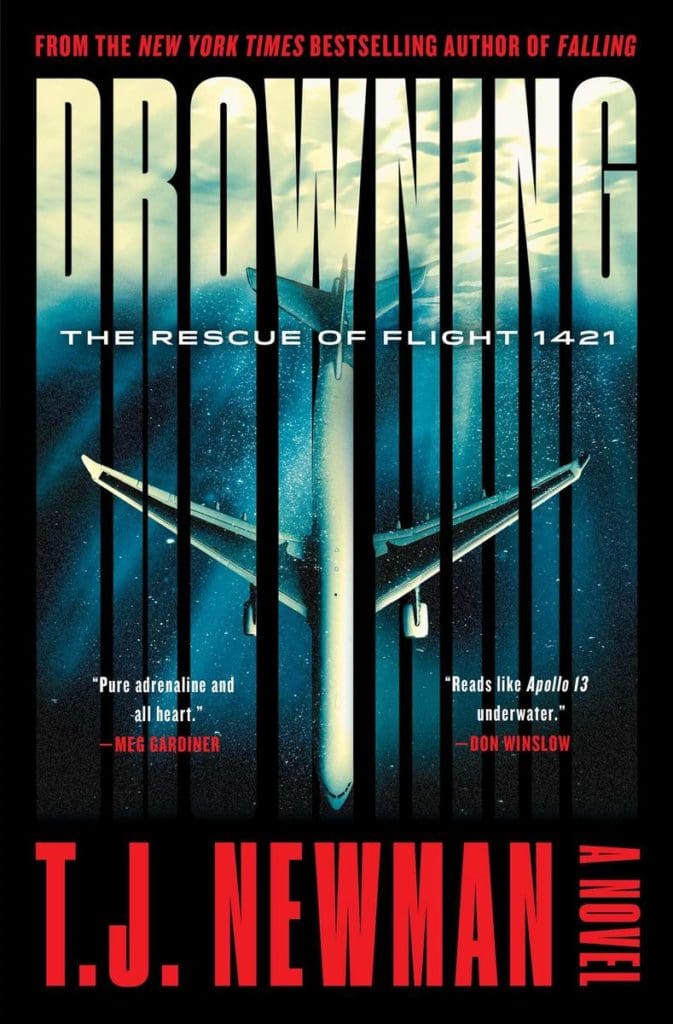 "The first terrific thriller of 2023." —James Patterson * "Spectacular…Taut, gripping." —Kirkus Reviews (starred review) * "Reads like Apollo 13 underwater." —Don Winslow * "Masterful." —Patricia Cornwell
Flight attendant turned New York Times bestselling author T. J. Newman returns with an edge-of-your-seat thriller about a commercial jetliner that crashes into the ocean and sinks to the bottom with passengers trapped inside—and the extraordinary rescue operation to save them.
Six minutes after takeoff, Flight 1421 crashes into the Pacific Ocean. During the evacuation, an engine explodes and the plane is flooded. Those still alive are forced to close the doors—but it's too late. The plane sinks to the bottom with twelve passengers trapped inside.
More than two hundred feet below the surface, engineer Will Kent and his eleven-year-old daughter Shannon are waist-deep in water and fighting for their lives.
Their only chance at survival is an elite rescue team on the surface led by professional diver Chris Kent—Shannon's mother and Will's soon-to-be ex-wife—who must work together with Will to find a way to save their daughter and rescue the passengers from the sealed airplane, which is now teetering on the edge of an undersea cliff.
There's not much time.
There's even less air.
With devastating emotional power and heart-stopping suspense, Drowning is an unforgettable thriller about a family's desperate fight to save themselves and the people trapped with them—against impossible odds.
---
T. J. Newman is a former bookseller and flight attendant whose first novel Falling became a publishing sensation and debuted at number two on the New York Times bestseller list. The book was named a best book of the year by USA TODAY and Esquire, among many others, and has been published in over thirty countries. The book will soon be a major motion picture from Universal Pictures. T. J. lives in Phoenix, Arizona. Drowning is her second novel.
---
Both of T.J. Newman's books have been optioned for film. Are you sure you want to talk about flying before you read these books?