Barbara Peters, owner of The Poisoned Pen, welcomed Jaclyn Goldis and Megan Collins for a virtual event. Collins was guest host for Goldis, whose debut thriller is The Chateau, set in Provence. You can order copies of the book through the Webstore. https://bit.ly/3qfnnLW
Here's the description of The Chateau.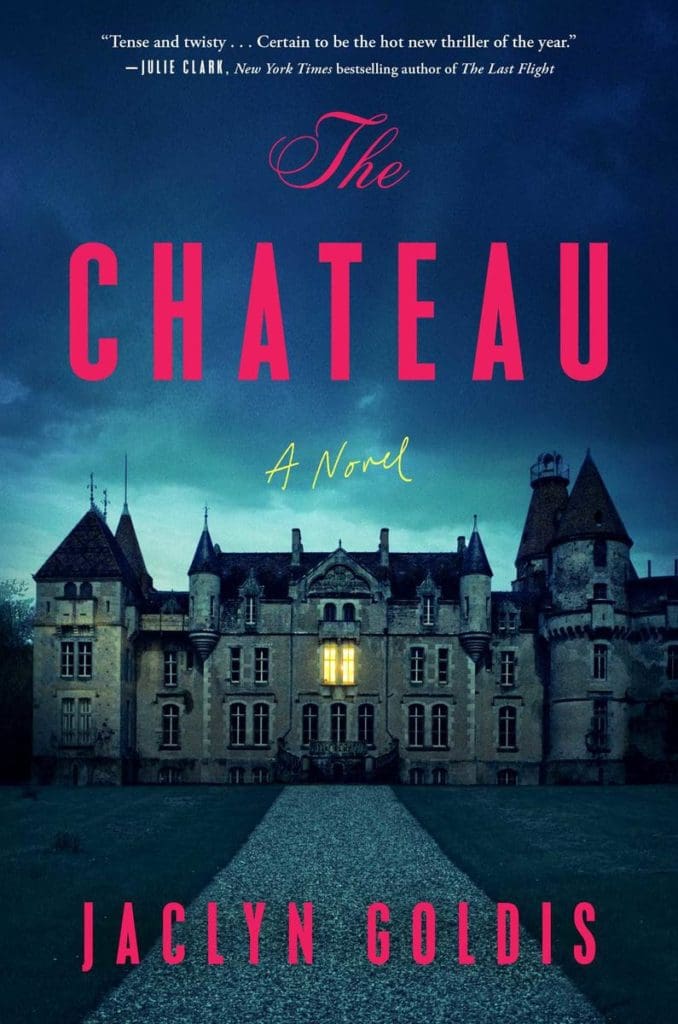 A dream girls trip to a luxurious French chateau devolves into a deadly nightmare of secrets and murder in this stylish, twisty thriller for fans of Lucy Foley, Ruth Ware, and Lisa Jewell.
Welcome to picturesque Provence, where the Lady of the Chateau, Séraphine Demargelasse, has opened its elegant doors to her granddaughter Darcy and three friends. Twenty years earlier, the four girlfriends studied abroad together in France and visited the old woman on the weekends, creating the group's deep bond. But why this sudden invitation?
Amid winery tours, market visits, and fancy dinners overlooking olive groves and lavender fields, it becomes clear that each woman has a hidden reason for returning to the estate after all these years. Then, following a wild evening's celebration, Séraphine is found brutally murdered.
In the midst of this shocking crime, a sinister Instagram account pops up, exposing snapshots from the friends' intimate moments at the chateau, while threatening to reveal more.
As they race to uncover who murdered Séraphine—and is now stalking them—the friends begin to suspect each other. Because the chateau houses many secrets…several worth killing for.
---
Jaclyn Goldis is a graduate of the University of Michigan, Ann Arbor, and NYU Law. She practiced estate planning law at a large Chicago firm for seven years before leaving her job to travel the world and write novels. After culling her possessions into only what would fit in a backpack, she traveled for over a year until settling near the beach, where she can often be found writing from cafés.
---
Enjoy the conversation!