Barbara Peters, owner of The Poisoned Pen, recently welcomed J.T. Ellison back for a virtual event. Ellison talks about The Wolves Come at Night, her latest Taylor Jackson novel. It's been ten years since the last one in the series. Ellison is with a new publisher, and Peters and Ellison talk about the book, and the publisher. You can pre-order a signed copy through the Webstore. https://bit.ly/3q4XoXg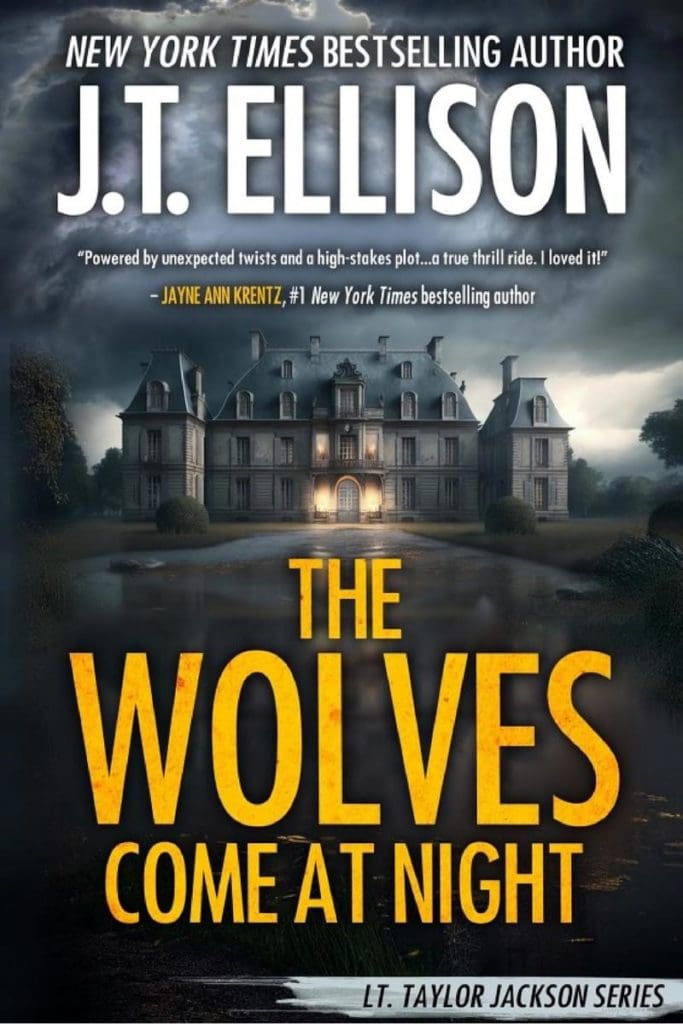 A detective on the brink.
An assassin out for revenge.
A desperate mother racing against the clock.
While the high-profile murder of a young country singer turns Nashville inside out, danger lurks in the woods beyond the city's border. There was a witness to the terrible crime, a college student who stumbled onto the scene. When the girl goes missing, the police don't know if she's run for cover or been taken…or if something more sinister is happening.
The truth will shatter Taylor's career and bring her face to face with a deadly assassin who wants nothing more than to finish what they started.
Taylor Jackson is back. And you've never seen her quite like this.
"Powered by unexpected twists, intriguing characters, a high-stakes plot, and the ultimate enemies-to-friends story, THE WOLVES COME AT NIGHT is a true thrill ride. I loved it."
—Jayne Ann Krentz, #1 New York Times Bestselling Author
---
J.T. Ellison is the New York Times and USA Today bestselling author of more than 25 novels, and the EMMY® award winning co-host of the literary show A WORD ON WORDS. With millions of books in print, her work has won critical acclaim, prestigious awards, and has been published in 28 countries. She lives in Nashville with her husband and twin kittens.
---
"Taylor Jackson is back." Enjoy the conversation.