Although Patrick Millikin from The Poisoned Pen welcomed J.D. O'Brien and Jim Ruland to the bookstore, he turned the event over to the two authors. O'Brien and Ruland are friends, and they drove over from LA together. So, Ruland joked they had time to warm up their act. There are copies of their books, J.D. O'Brien's Zig Zag and Jim Ruland's Make It Stop, in the Webstore. https://store.poisonedpen.com/
Here's Zig Zag.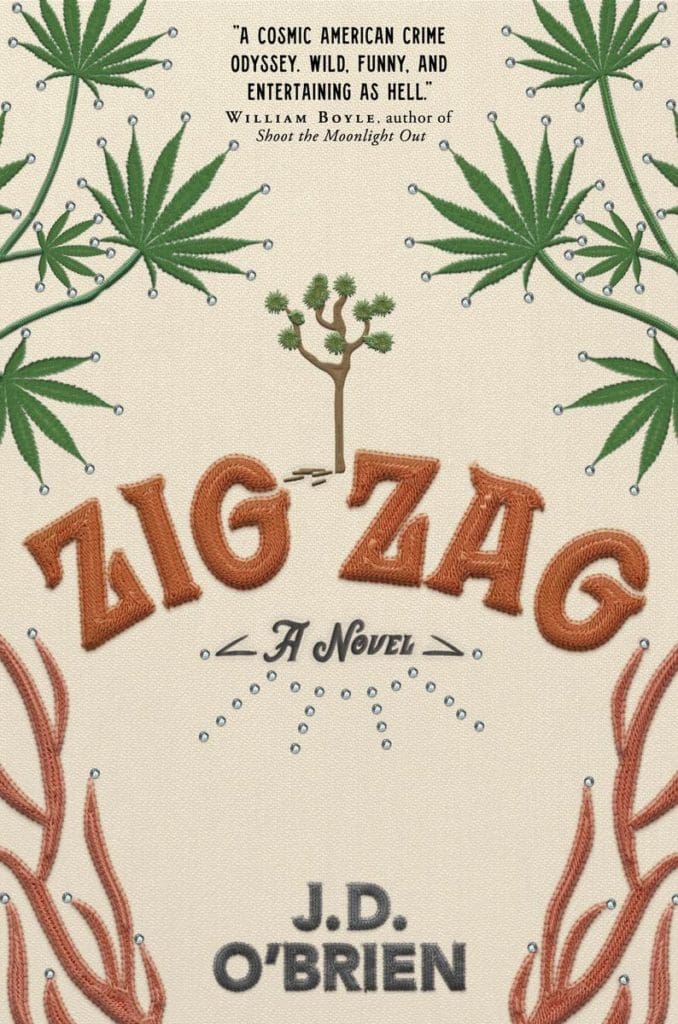 "A stoned odyssey across the dive bars, neon-lit motels, and lost highways of the American West."
Capri Dall has a foolproof plan to knock over the marijuana dispensary where she works. But when her boyfriend botches the heist, the two of them end up in a stolen car with a trunkful of rare high-end weed—and an unhinged security guard on their trail.
Harry Robatore is a burned-out rhinestone cowboy, barely scraping by as a bail bondsman. Agreeing to help out an old pal, and settle his bar tab, he sets out to track down the lovers on the run. The chase begins in the San Fernando Valley and leads him deep into the heart of the Mojave Desert—building to an explosive showdown at a ghost town tourist trap.
Zig Zag is equal parts Elmore Leonard and Charles Portis—with Larry McMurtry's cowboy hat along for the ride.
---
J.D. O'Brien's hometown is Easthampton, Massachusetts.
---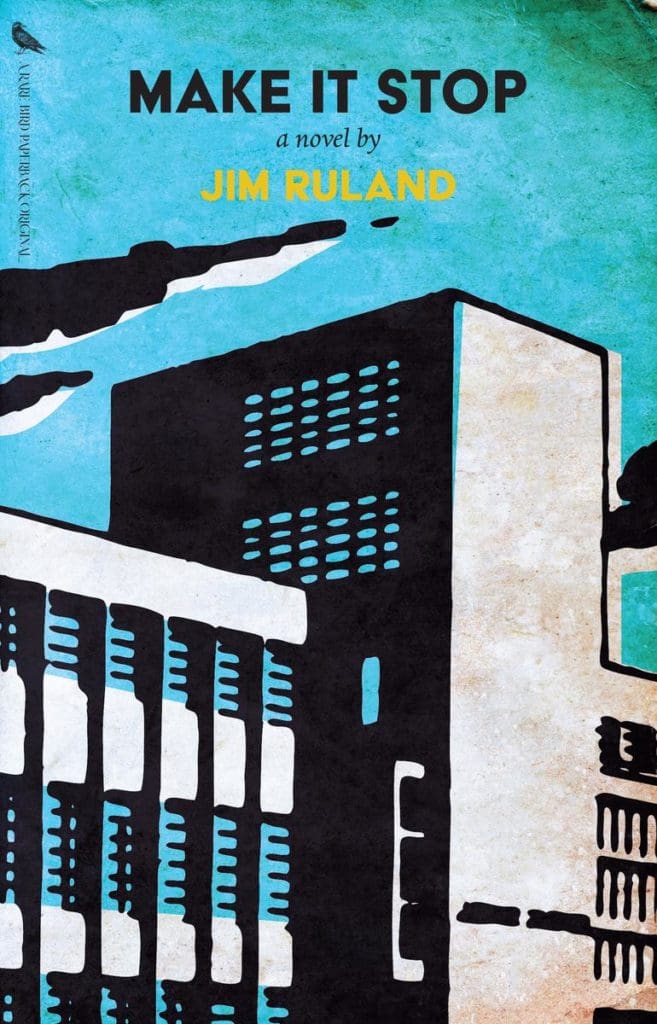 A speculative tale of dysfunctional vigilantes, sex-crazed junkies, and corporate healthcare run amok from best-selling chronicler of LA punk Jim Ruland.
Scores of detox and rehab centers across Southern California have adopted a controversial new conditional release policy that forces patients to stay until they pay their bills. And if they can't pay? They don't leave.
Enter: Make It Stop, a group of highly skilled recovering addicts dedicated to rescuing those trapped in these prison hospitals by posing as patients and getting them out by any means necessary. But when Scary Gary, one of their top ops, gets killed on assignment, Melanie Marsh and her crew set out to avenge his death and unravel an unthinkable medical conspiracy that threatens to destroy the organization and cripple the city with a dangerous new drug. Melanie may be LA's best hope but if, and only if, she can stay sober.
From decrepit rehab wards to beachside punk clubs, Make It Stop takes readers into LA's darkest corners, exploring sobriety, sanity,  and a society hell-bent on profiting off those who need its help the most.
---
Jim Ruland is the co-author of Do What You Want with Bad Religion, and My Damage with Keith Morris, the founding vocalist of Black Flag, Circle Jerks, and OFF! Ruland has been writing for punk zines such as Flipside and Razorcake for more than twenty-five years and his work has received awards from Reader's Digest and the National Endowment for the Arts.
---
Check out the conversation with J.D. O'Brien and Jim Ruland.