Barbara Peters, owner of The Poisoned Pen, recently talked about Will Thomas' Barker and Llewelyn novels with the author. Heart of the Nile, set in London in 1893, is the fourteenth book in the series. There are signed copies of the book available in the Webstore. https://bit.ly/3oj73bK
Here is the summary of Heart of the Nile.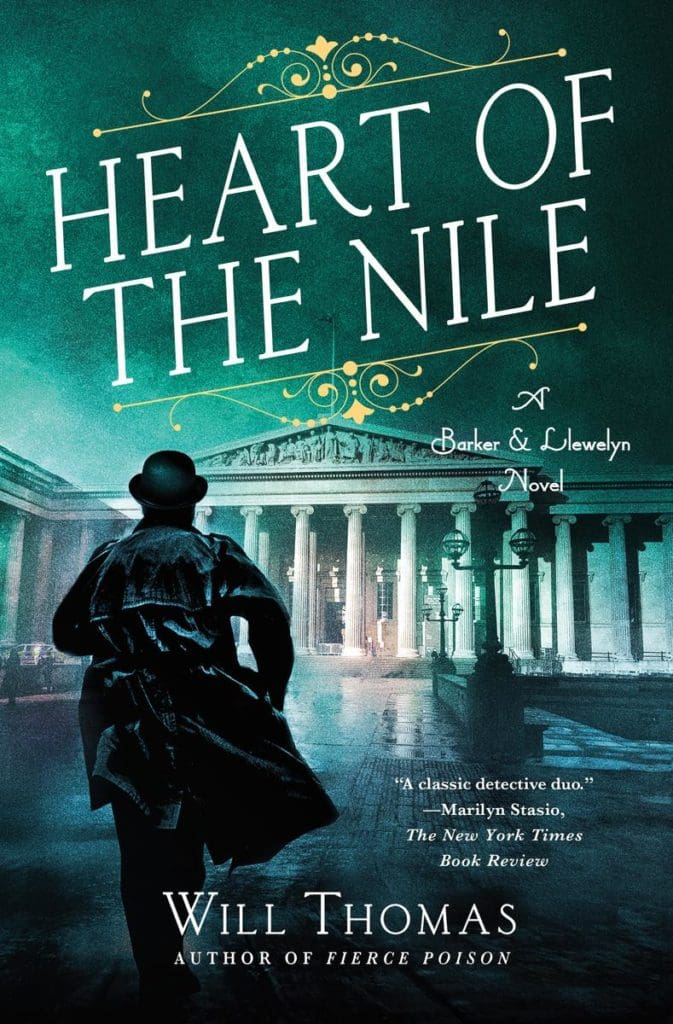 London, 1893 – deadly doings are afoot in the British Museum and private enquiry agents Cyrus Barker and Thomas Llewelyn must unravel a mystery involving a mummy, a giant ruby and a murder, in Will Thomas's Heart of the Nile.

Cyrus Barker, along with his former assistant and now partner Thomas Llewelyn, is the premier enquiry agent in all of 19th century London, and beyond. They've thwarted the designs of villains and crooks off all sorts, helped Scotland Yard crack their most challenging cases, and worked for the Her Majesty's Government at the very highest levels. But nothing has been quite as challenging and dangerous as the latest case that comes to find them.

In 1893, a volunteer at the British Museum makes a startling discovery. When examining a mummy in the museum's collection, he discovers there is a giant ruby in the shape of a heart buried in the chest of the mummy. Even more startling, the mummy might well be Cleopatra. The following morning, the volunteer is found floating in the Thames and the ruby has gone missing. Hired by the victim's wife to learn the truth behind his death, Barker and Llewelyn find themselves in the crosshairs – now they must avoid a violent street gang, a ruthless collector, and the British Museum itself in order to find the killer and safeguard the gem.
---
WILL THOMAS is the author of the Cyrus Barker and Thomas Llewelyn series, including The Black Hand, The Hellfire Conspiracy, The Limehouse Text, To Kingdom Come, and the Shamus and Barry award-nominated Some Danger Involved. He lives with his family in Oklahoma.
---
Enjoy the discussion with Will Thomas.