Barbara Peters, owner of The Poisoned Pen, recently welcomed Lauren Willig to the bookstore to talk about her latest novel, Two Wars and a Wedding. And, those are not the wars you might expect. Willig deals with the Greco-Turkish War and the Spanish-American War. There are signed copies of the books available in the Webstore. http://bit.ly/3nN65Vj
Here's the summary of Two Wars and a Wedding.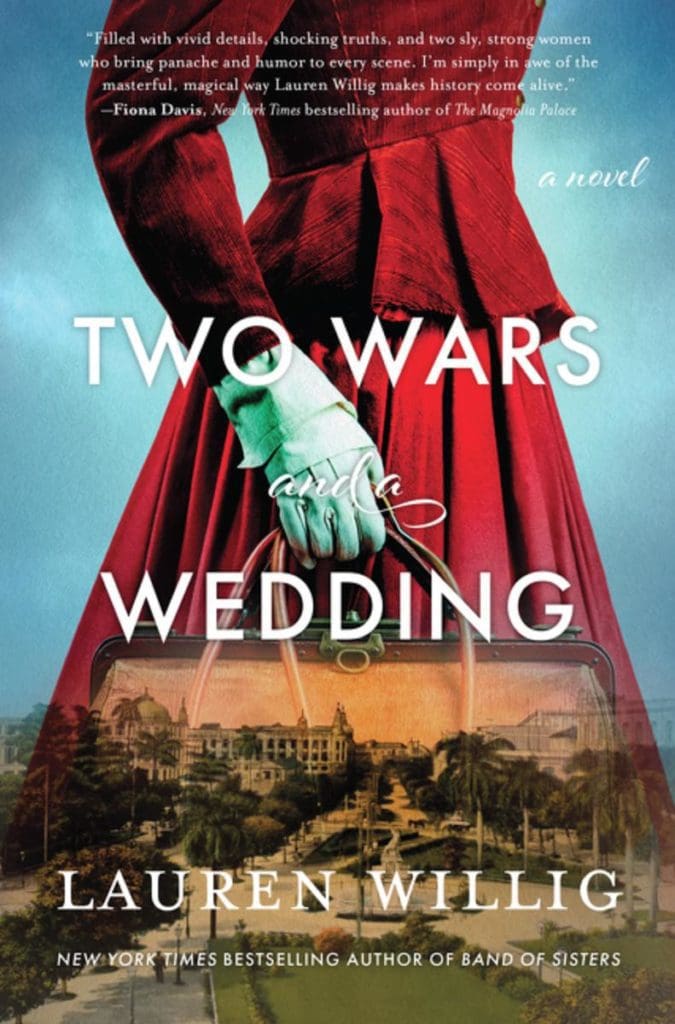 "Filled with vivid details, shocking truths, and two sly, strong women who bring panache and humor to every scene. I'm simply in awe of the masterful, magical way Lauren Willig makes history come alive." — Fiona Davis, New York Times bestselling author of The Magnolia Place
From New York Times bestselling author Lauren Willig: a dramatic coming-of-age story with a dual timeline and a single heroine—a bold and adventuring young woman who finds herself caught up in two very different wars on both sides of the Atlantic.
September 1896: An aspiring archaeologist, Smith College graduate Betsy Hayes travels to Athens, desperate to break into the male-dominated field of excavation. In the midst of the heat and dust of Greece she finds an unlikely ally in Charles, Baron de Robecourt, one of the few men who takes her academic passion seriously. But when a simmering conflict between Greece and Turkey erupts into open warfare, Betsy throws herself into the conflict as a nurse, not knowing that the decision will change her life forever—and cause a deep and painful rift with her oldest friend, Ava.
June 1898: Betsy has sworn off war nursing—but when she gets the word that her estranged friend Ava is headed to Cuba with Clara Barton and the Red Cross to patch up the wounded in the Spanish-American War, Betsy determines to stop her the only way she knows how: by joining in her place. Battling heat, disease, and her own demons, Betsy follows Teddy Roosevelt's Rough Riders straight to the heart of the fighting, where she is forced to confront her greatest fears to save both old friends and new….
Set during an electrifying era of nation-building, idealism, and upheaval, Two Wars and a Wedding is the tale of two remarkable women striving to make their place in a man's world—an unforgettable saga of friendship, love, and fighting for what is right. 
---
Lauren Willig is the New York Times and USA Today bestselling author of twenty novels, including The Summer Country, The Ashford Affair, and The English Wife. She lives in New York City with her husband and family.
---
Willig's description of the background of Two Wars and a Wedding is fascinating. You'll want to listen.