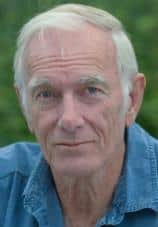 John Sayles, author of Jamie MacGillivray: The Renegade's Journey was recently highlighted in an interview and review for Bookreporter.com. You can find the interview here. https://www.bookreporter.com/authors/john-sayles/news/interview-030223 The review of Jamie MacGillivray is here. https://www.bookreporter.com/reviews/jamie-macgillivray-the-renegades-journey
You can still order copies of Jamie MacGillivray: The Renegade's Journey through The Poisoned Pen's Webstore. https://store.poisonedpen.com/item/9JsuMsJ9TCIgOu65gjCezQ
Here's the summary of Jamie MacGillivray: The Renegade's Journey.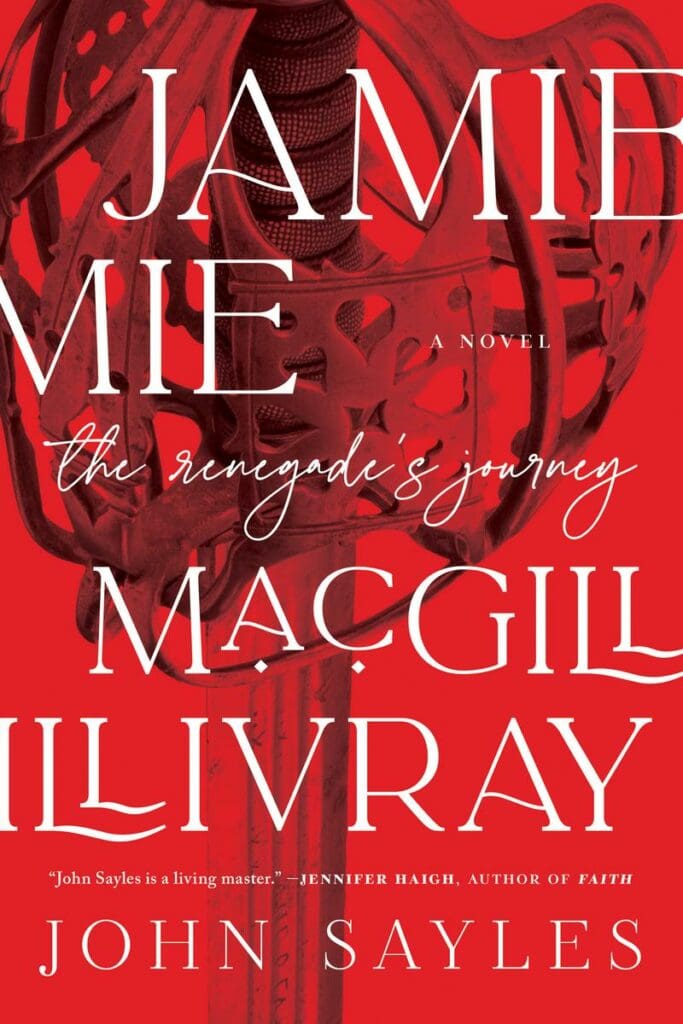 'Jamie MacGillivray is Sayles's sixth novel — his first was published in 1975 — and by some distance his best. It gets under the skin of this extraordinary time in a way that few historical novels do. Sayles writes superbly about the confusion of warfare and deals equally well with the horrors of the plantations…This is a first-rate historical novel told with wit, verve and a subtle understanding of the mechanics of the genre.' – The New York Times Book Review
"John Sayles is a living master." – Jennifer Haigh, author of Faith

Spanning 13 years, two continents, several wars, and many smoke-filled and bloody battlefields, John Sayles's thrilling historical and cinematic epic invites comparison with Diana Gabaldon, George R. R. Martin, Phillippa Gregory, and Charles Dickens.
It begins in the highlands of Scotland in 1746, at the Battle of Culloden, the last desperate stand of the Stuart 'pretender' to the throne of the Three Kingdoms, Bonnie Prince Charlie, and his rabidly loyal supporters. Vanquished with his comrades by the forces of the Hanoverian (and Protestant) British crown, the novel's eponymous hero, Jamie MacGillivray, narrowly escapes a roadside execution only to be recaptured by the victors and shipped to Marshalsea Prison (central to Charles Dickens's Hard Times) where he cheats the hangman a second time before being sentenced to transportation and indentured servitude in colonial America "for the term of his natural life." His travels are paralleled by those of Jenny Ferguson, a poor, village girl swept up on false charges by the English and also sent in chains to the New World.
The novel follows Jamie and Jenny through servitude, revolt, escape, and romantic entanglements — pawns in a deadly game. The two continue to cross paths with each other and with some of the leading figures of the era- the devious Lord Lovat, future novelist Henry Fielding, the artist William Hogarth, a young and ambitious George Washington, the doomed General James Wolfe, and the Lenape chief feared throughout the Ohio Valley as Shingas the Terrible.
A DELUXE EDITION with a brilliant design.
700 PAGES of a thrilling, historical, and cinematic epic!
---
John Sayles is an American independent film director, screenwriter, actor, and novelist. He has twice been nominated for the Academy Award for Best Original Screenplay, for Passion Fish (1992) and Lone Star (1996). He has written seven novels, the most recent being Yellow Earth (2020) and A Moment in the Sun (2011).
---
Don't forget. You can still watch John Sayles' recent conversation with Diana Gabaldon.