Barbara Peters, owner of The Poisoned Pen, recently welcomed Kwei Quartey for a virtual event. His latest book, Last Seen in LaPaz, is available through the Webstore. There will be more signed copies available there. https://tinyurl.com/y25rv26p
Here's the description of Last Seen in LaPaz.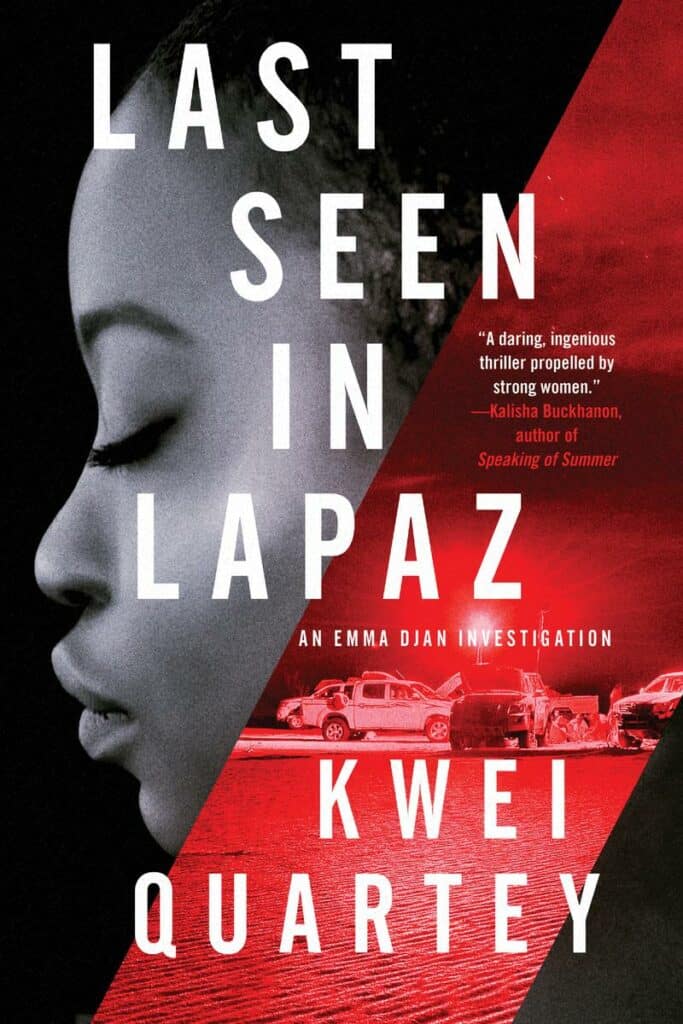 When a whirlwind romance leads to a brutal murder and the disappearance of a young Nigerian woman, PI Emma Djan resorts to dangerous undercover work to track her down in Accra.
Just as things at work are slowing down for PI Emma Djan, an old friend of her boss's asks for help locating his missing daughter in Accra. According to her father, Ngozi had a bright future ahead of her when she became secretive and withdrawn. Suddenly, all she wanted to do was be with her handsome new beau, Femi, instead of attending law school in the fall. So when she disappears from her parents' house in Nigeria in the middle of the night, they immediately suspect Femi was behind it and have reason to believe the pair has fled to Ghana.
The case escalates quickly when Femi is found murdered at an opulent hotel in Accra, but there are no signs of Ngozi at the scene. Emma knows if she's to have any hope of finding Ngozi, she must learn more about Femi, so she digs into his past and discovers he was part of a network of sex traffickers operating across West Africa. Fearing the worst, Emma resorts to dangerous undercover work in a desperate attempt to track Ngozi down before it's too late.
---
Kwei Quartey was born in Ghana and raised by a Black American mother and a Ghanaian father. A retired physician, he lives in Pasadena. He is the author of five critically acclaimed novels in the Darko
Dawson series, as well as two other books in the Emma Djan series, including The Missing American, which was nominated for an Edgar Award for Best Novel.
---
Enjoy the conversation with Kwei Quartey.