Barbara Peters, owner of The Poisoned Pen, recently welcomed Stacy Willingham to the bookstore. Signed copies of Willingham's latest book, All the Dangerous Things, are available through the Web Store. https://store.poisonedpen.com/item/3Czr8TaWU99k-B3vrNTtWA
Here's the description of All the Dangerous Things.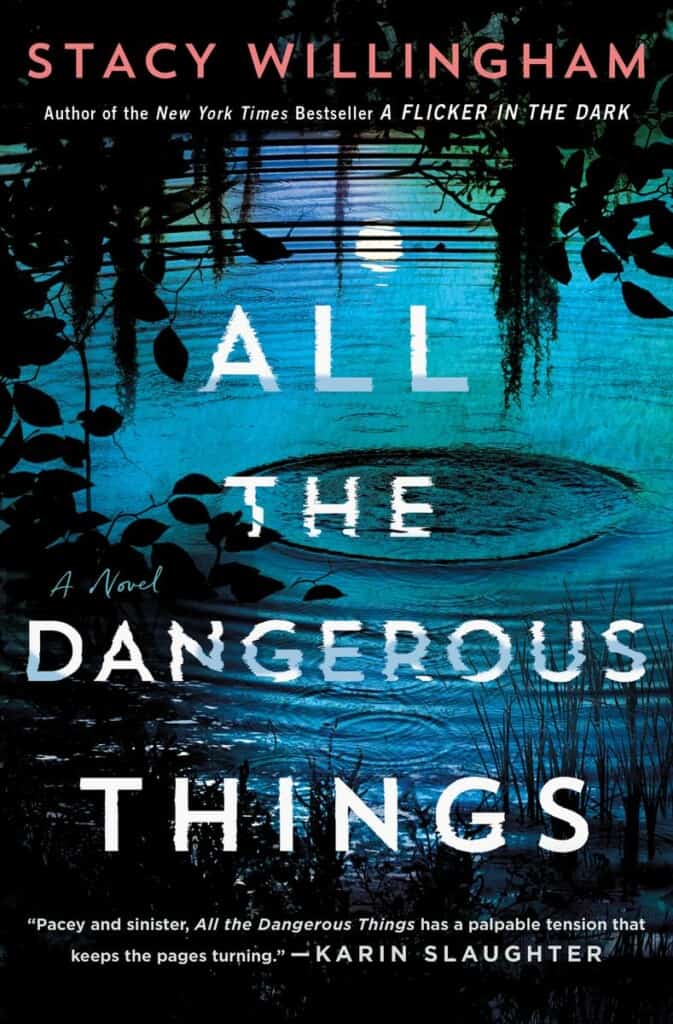 Following up her instant New York Times bestseller, A Flicker in the Dark, Stacy Willingham delivers a totally gripping thriller about a desperate mother with a troubled past in All the Dangerous Things.
One year ago, Isabelle Drake's life changed forever: her toddler son, Mason, was taken out of his crib in the middle of the night while she and her husband were asleep in the next room. With little evidence and few leads for the police to chase, the case quickly went cold. However, Isabelle cannot rest until Mason is returned to her—literally.
Except for the occasional catnap or small blackout where she loses track of time, she hasn't slept in a year.
Isabelle's entire existence now revolves around finding him, but she knows she can't go on this way forever. In hopes of jarring loose a new witness or buried clue, she agrees to be interviewed by a true-crime podcaster—but his interest in Isabelle's past makes her nervous. His incessant questioning paired with her severe insomnia has brought up uncomfortable memories from her own childhood, making Isabelle start to doubt her recollection of the night of Mason's disappearance, as well as second-guess who she can trust… including herself. But she is determined to figure out the truth no matter where it leads.
---
STACY WILLINGHAM is the New York Times and internationallybestselling author of A Flicker in the Dark. Before turning to fiction, she was a copywriter and brand strategist for various marketing agencies. She earned her BA in magazine journalism from the University of Georgia and MFA in writing from the Savannah College of Art and Design. Her work has been translated in over 30 countries. She currently lives in Charleston, South Carolina, with her husband, Britt, and Labradoodle, Mako, where she is always working on her next book.
---
I hope you enjoy watching the event. And, I promise you'll find Stacy Willingham's introduction to her book to be fascinating.