Barbara Peters, owner of The Poisoned Pen recently welcomed two authors who are writing military fiction set in another author's universe. Marc Cameron takes Jack Ryan into Tom Clancy Red Winter. Peter Kirsanov's novel is W.E.B. Griffin The Devil's Weapons. You can order copies of both books through the Web Store. https://store.poisonedpen.com/
Here's the description of Tom Clancy Red Winter.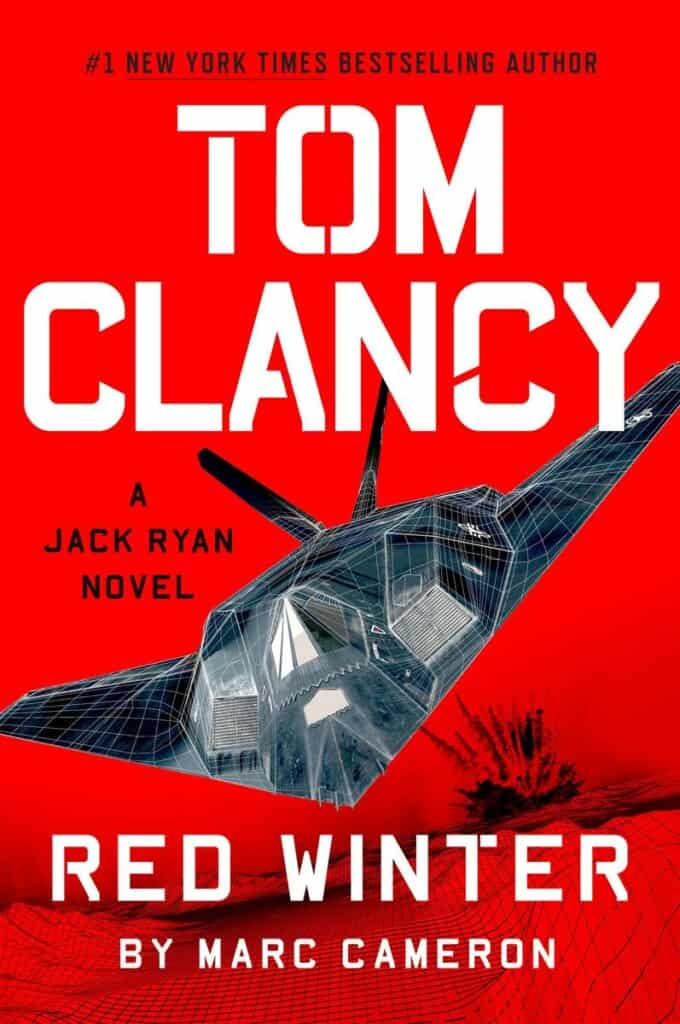 In this previously untold adventure, a young Jack Ryan goes behind the Iron Curtain to seek the truth about a potential Soviet defector in the most shocking entry in Tom Clancy's #1 New York Times bestselling series.
1985
A top secret F117 aircraft crashes into the Nevada desert. The Nighthawk is the most advanced fighting machine in the world and the Soviets will do anything to get their hands on its secrets.
In East Berlin, a mysterious figure contacts the CIA with an incredible offer—invaluable details of his government's espionage plans in return for asylum.
It's an offer they can't pass up…if it's genuine, but the risks are too great to blindly stumble into a deal. With the East German secret police closing in, someone will have to go to behind the Berlin Wall to investigate the potential defector. It's a job Deputy Director James Greer can only trust to one man–Jack Ryan.
Ryan is a former Marine and a brilliant CIA analyst who's been the architect of some of the CIA's biggest coups but this time he's in enemy territory with a professional assassin on his tail. Can he get the right answers before the Cold War turns into a Red Winter?
---
A little more than thirty years ago, Tom Clancy was a Maryland insurance broker with a passion for naval history. Years before, he had been an English major at Baltimore's Loyola College and had always dreamed of writing a novel. His first effort, The Hunt for Red October, sold briskly as a result of rave reviews, then catapulted onto the New York Times bestseller list after President Reagan pronounced it "the perfect yarn." From that day forward, Clancy established himself as an undisputed master at blending exceptional realism and authenticity, intricate plotting, and razor-sharp suspense. He passed away in October 2013.
A native of Texas, Marc Cameron spent almost thirty years in law enforcement. He served as a uniformed police officer, mounted (horse patrol) officer, SWAT officer, and a U.S. Marshal. Cameron is conversant in Japanese, and travels extensively researching his New York Times-bestselling Jericho Quinn novels. Cameron's books have been nominated for both the Barry Award and the Thriller Award.
---
Here's W.E.B. Griffin The Devil's Weapons.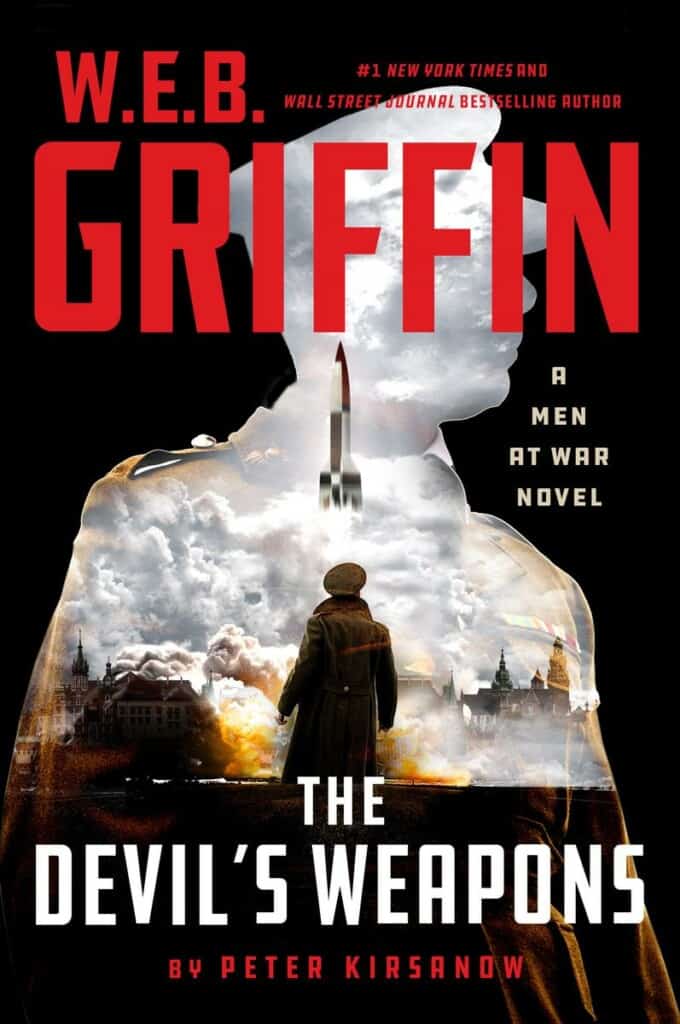 Dick Canidy and the agents of the OSS scour war torn Poland looking for a rocket scientist who holds the secrets to the Nazis most dangerous weapon in this new entry in W.E.B. Griffin's New York Times bestselling Men at War series.
April 1940. By terms of the Soviet Nazi Nonaggression pact, the two dictatorships divided the helpless nation of Poland. Now, the Russians are rounding up enemies of the state in their occupation zone, but one essential target slips away. Dr. Sebastian Kapsky had spent years working with Walter Riedel and Werner von Braun in the early days of rocket science, but as a man with a conscience he refused to continue when he saw the perversion of their work by the Nazis. That makes him the most knowledgeable person about German superweapons outside of Germany. 

The Germans want him. The Soviets are desperate to grab him, but Wild Bill Donovan knows there's only one man who can find him in the middle of a war zone and get him out—Dick Canidy. 
---
W. E. B. Griffin was the author of seven bestselling series: The Corps, Brotherhood of War, Badge of Honor, Men at War, Honor Bound, Presidential Agent, and Clandestine Operations. He passed away in February 2019.
 
Peter Kirsanow practices and teaches law and is an official of a federal agency. He is a former member of the National Labor Relations Board and has testified before Congress on a variety of matters, including the confirmations of five Supreme Court justices. He contributes regularly to  National Review, and his op-eds have appeared in newspapers ranging from The Wall Street Journal to The Washington Times. The author of Target Omega and Second Strike, he lives in Cleveland, Ohio.
---
Enjoy the conversation about the past and military fiction.