The Widowmaker is Hannah Morrissey's second novel set in Black Harbor, but she hadn't appeared for The Poisoned Pen with her previous book, Hello, Transcriber. Barbara Peters, owner of the bookstore, discussed Black Harbor with Morrissey. There are signed copies in the Web Store of The Widowmaker. https://tinyurl.com/3fx2rwe6
Here's the description of The Widowmaker.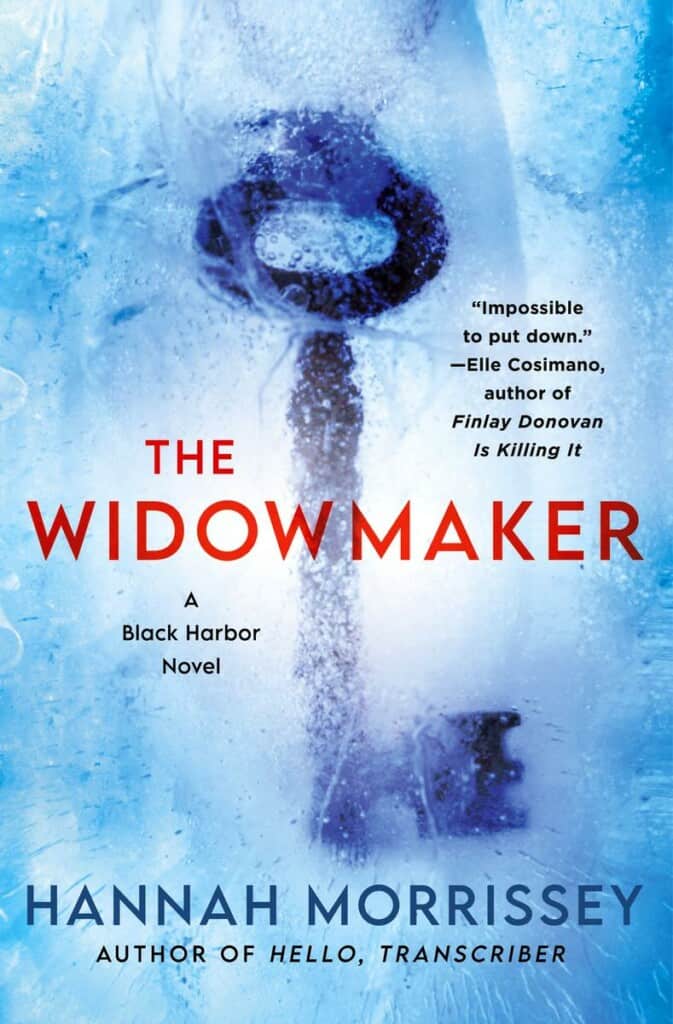 A wealthy family shrouded in scandal; a detective tasked with solving an impossible cold case; and a woman with a dark past collide in Hannah Morrissey's stunning new Black Harbor mystery, The Widowmaker.

Ever since business mogul Clive Reynolds disappeared twenty years ago, the name "Reynolds" has become synonymous with "murder" and "mystery." And now, lured by a cryptic note, down-on-her-luck photographer Morgan Mori returns home to Black Harbor and into the web of their family secrets and double lives. The same night she photographs the Reynolds holiday get-together, Morgan becomes witness to a homicide of a cop that triggers the discovery of a long-buried clue.
This could finally be the thing to crack open the chilling cold case, and Investigator Ryan Hudson has a chance to prove himself as lead detective. If only he could stop letting his need to solve his partner's recent murder distract him. But as Morgan exposes her own dark demons, could her sordid history be the key to unlocking more than one mystery?
---
HANNAH MORRISSEY studied English and Creative Writing at the University of Wisconsin – Madison. Her first novel, Hello, Transcriber, was inspired by her experience as a police transcriber. She lives in Wisconsin with her husband and two pugs.
---
Enjoy the conversation with Barbara Peters and Hannah Morrissey.