Barbara Peters, owner of The Poisoned Pen, recently welcomed Andrew Child for the launch of the twenty-seventh Jack Reacher book, No Plan B. It's the third Jack Reacher book Andrew has written with his brother, Lee Child. Signed copies of No Plan B are available in the Web Store. https://bit.ly/3TQmjr6
Here's the summary of No Plan B.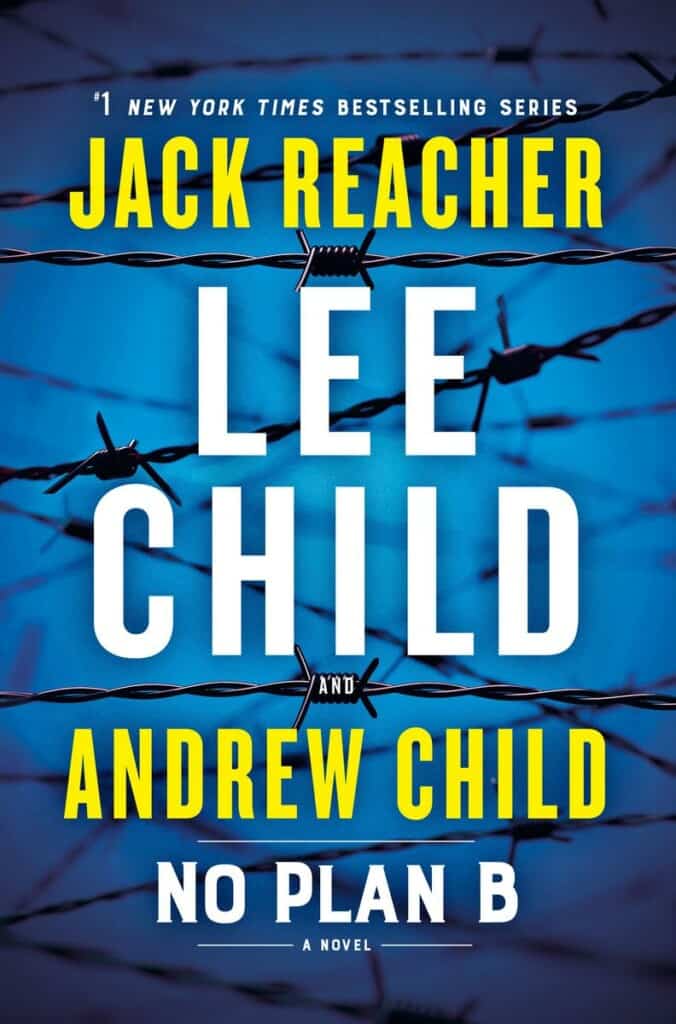 The gripping new Jack Reacher thriller from the #1 New York Times bestselling authors Lee Child and Andrew Child

"No Plan B is not to be missed. A perfectly plotted, fast-paced thriller, with bigger twists than ever before. It's no wonder Jack Reacher is everyone's favorite rebel hero."—Karin Slaughter
In Gerrardsville, Colorado, a woman dies under the wheels of a moving bus. The death is ruled a suicide. But Jack Reacher saw what really happened: A man in a gray hoodie and jeans, moving stealthily, pushed the victim to her demise—before swiftly grabbing the dead woman's purse and strolling away.
When another homicide is ruled an accident, Reacher knows this is no coincidence. With a killer on the loose, Reacher has no time to waste to track down those responsible.
But Reacher is unaware that these crimes are part of something much larger and more far-reaching: an arsonist out for revenge, a foster kid on the run, a cabal of powerful people involved in a secret conspiracy with many moving parts. There is no room for error, but they make a grave one. They don't consider Reacher a threat. "There's too much at stake to start running from shadows." But Reacher isn't a shadow. He is flesh and blood. And relentless when it comes to making things right.
For when the threat is Reacher, there is No Plan B.
---
Lee Child is the author of the #1 New York Times bestselling Jack Reacher series and the complete Jack Reacher story collection, No Middle Name. Foreign rights in the Reacher series have sold in one hundred territories. A native of England and a former television director, Lee Child lives in New York City and Wyoming.
Andrew Child, who also writes as Andrew Grant, is the author of RUN, False Positive, False Friend, False Witness, Invisible, and Too Close to Home. He is the #1 bestselling co-author of the Jack Reacher novels The Sentinel and Better Off Dead. Child and his wife, the novelist Tasha Alexander, live on a wildlife preserve in Wyoming.
---
Enjoy the conversation as Andrew Child talks about the Jack Reacher books, and how he started working with his brother.