Patrick Millikin recently welcomed Mike Lupica for a virtual event to discuss the latest Jesse Stone novel, Robert B. Parker's Fallout. Millikin provides all the background for the writers who picked up Parker's various series. You can find signed copies of Robert B. Parker's Fallout in the Web Store. https://bit.ly/3B6CJEf
Here's the summary of Fallout.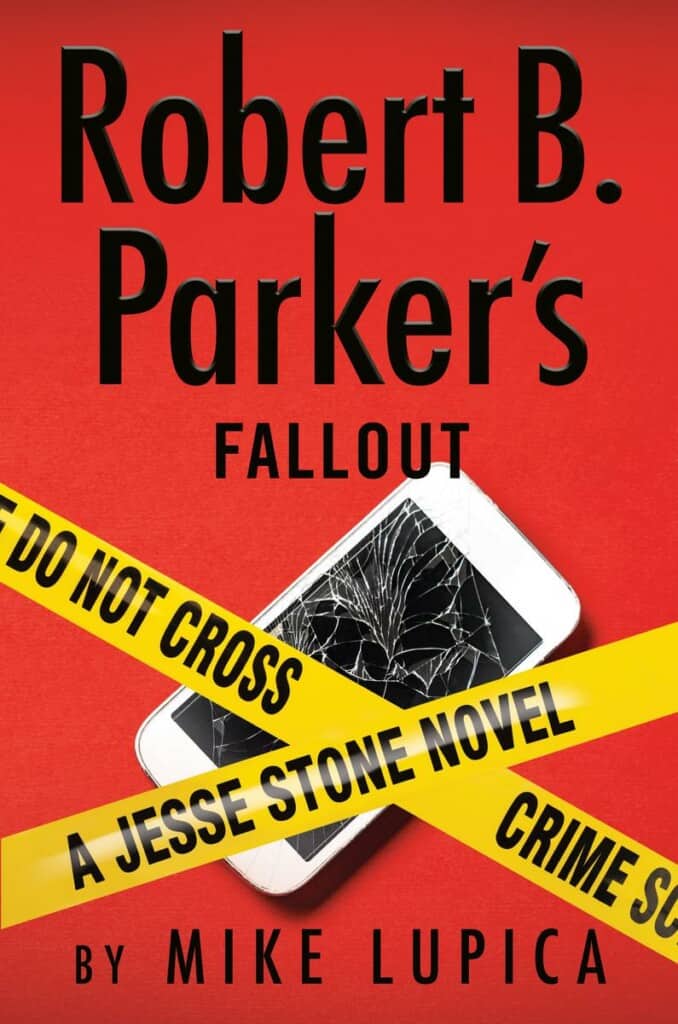 When two seemingly unconnected mysterious deaths occur on his watch, police chief Jesse Stone must pull out all the stops to unravel the truth and stop a killer from striking again.
The small town of Paradise is devastated when a star high-school baseball player is found dead at the bottom of a bluff just a day after winning the team's biggest game. For Jesse, the loss is doubly difficult—the teen was the nephew of his colleague, Suitcase Simpson, and Jesse had been coaching the young shortstop. As he searches for answers about how the boy died and why, he is stonewalled at every turn, and it seems that someone is determined to keep him from digging further.

Jesse suddenly must divide his attention between two cases after the shocking murder of former Paradise police chief, Charlie Farrell. Before his death, Farrell had been looking into a series of scam calls that preyed upon the elderly. But how do these "ghost calls" connect to his murder? When threats—and gunshots—appear on Jesse's own doorstep, the race to find answers is on. Both old and new enemies come into play, and in the end, Jesse and his team must discover the common factor between the two deaths in order to prevent a third.
---
Robert B. Parker was the author of seventy books, including the legendary Spenser detective series, the novels featuring Chief Jesse Stone, and the acclaimed Virgil Cole/Everett Hitch westerns, as well as the Sunny Randall novels. Winner of the Mystery Writers of America Grand Master Award and long considered the undisputed dean of American crime fiction, he died in January 2010.
Mike Lupica is a prominent sports journalist and the New York Times bestselling author of more than forty works of fiction and nonfiction, including cowritten novels with James Patterson. A longtime friend to Robert B. Parker, he was selected by the Parker estate to continue the Sunny Randall and Jesse Stone series.
---
Enjoy the event as Mike Lupica talks about the world of Robert B. Parker.