Barbara Peters, owner of The Poisoned Pen, recently hosted Amanda Jayatissa, author of You're Invited. There are connections between Sri Lanka and Los Angeles in both of her books, including this latest one. You can order copies of both books, You're Invited and My Sweet Girl, through the Web Store. https://bit.ly/3C3gvoO
Here's the description of You're Invited.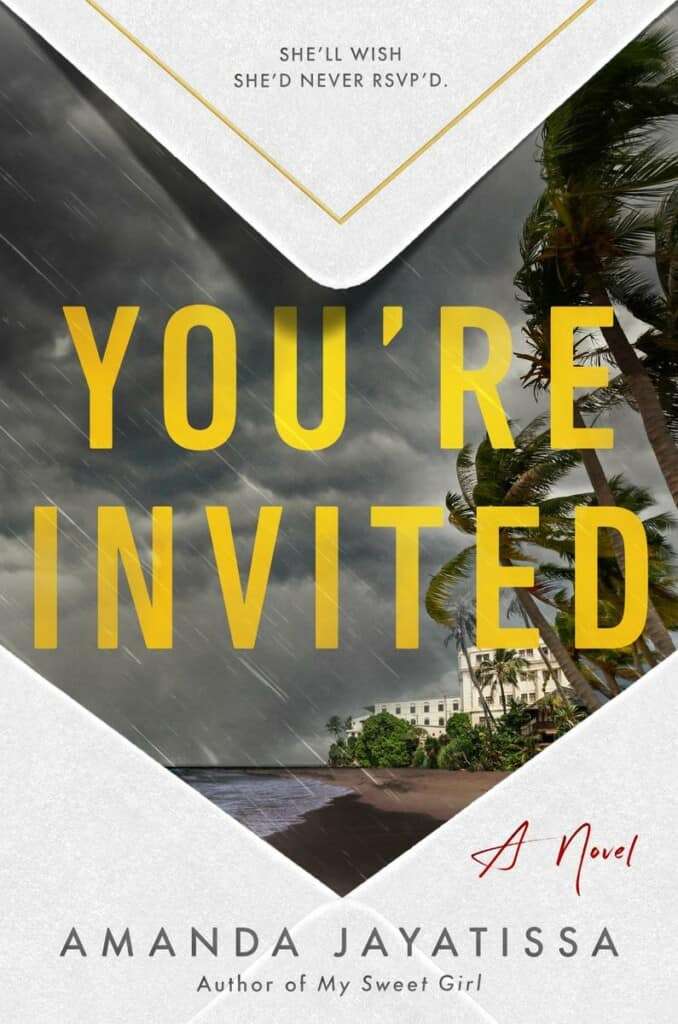 What could be worse than your ex-boyfriend marrying your childhood best friend? Getting accused of her murder… From the award-winning author of My Sweet Girl comes a dangerously addictive new thriller about a lavish Sri Lankan wedding celebration that not everyone will survive.
When Amaya is invited to Kaavi's over-the-top wedding in Sri Lanka, she is surprised and a little hurt to hear from her former best friend after so many years of radio silence. But when Amaya learns that the groom is her very own ex-boyfriend, she is consumed by a single thought: She must stop the wedding from happening, no matter the cost. But as the week of wedding celebrations begin and rumors about Amaya's past begin to swirl, she can't help but feel like she also has a target on her back. When Kaavi goes missing and is presumed dead, all evidence points to Amaya. However, nothing is as it seems as Jayatissa expertly unravels that each wedding guest has their own dark secret and agenda, and Amaya may not be the only one with a plan to keep the bride from getting her happily ever after…
---
Amanda Jayatissa grew up in Sri Lanka, completed her undergrad at Mills College, CA, and lived in the UK before moving back to her sunny little island. She works as a corporate trainer, owns a chain of cookie stores, and is a proud dog-mum to her two spoiled huskies.
---
Enjoy the conversation about Sri Lanka and crime fiction.