Barbara Peters, owner of The Poisoned Pen, recently welcomed Martin Walker from France who appeared to talk about his latest Bruno, Chief of Police novel. To Kill a Troubadour is available through the Web Store. https://bit.ly/3JNxwF4
Here's the description of To Kill a Troubadour.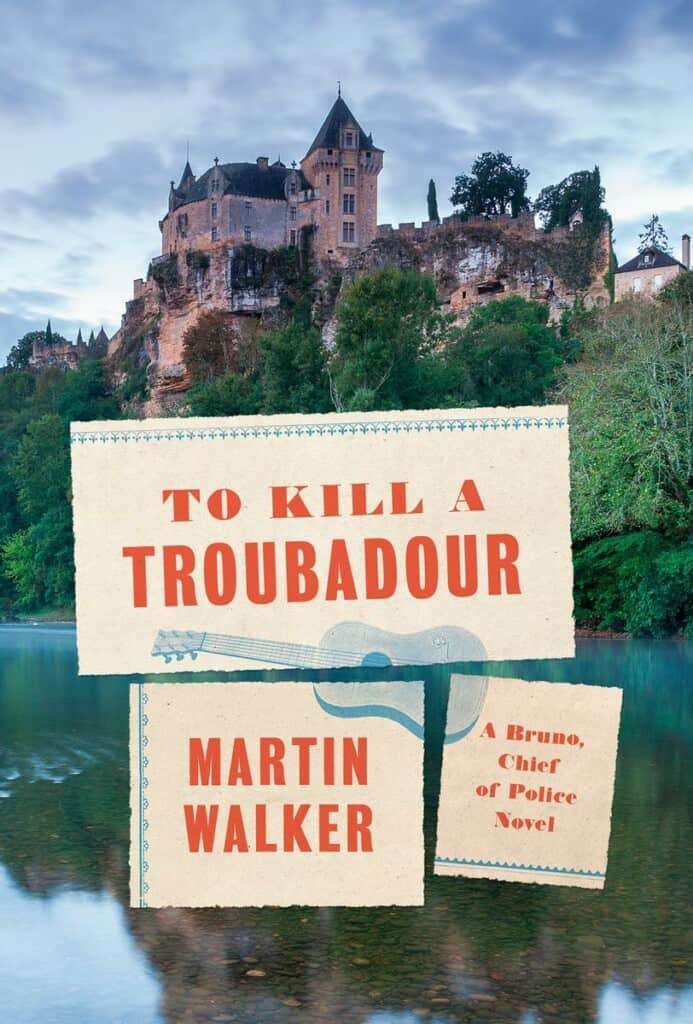 When a musician's new song hits a political nerve, he finds himself in the crosshairs of Spanish nationalists' ire, and it's up to Bruno to track down the extremists who seem ready to take deadly measures, in another delightful installment of the internationally acclaimed series featuring Bruno, Chief of Police.
Les Troubadours, a folk music group that Bruno has long supported, go viral with their new number, "Song for Catalonia," when the Spanish government suddenly bans the song. The songwriter, Joel Martin, is a local enthusiast for the old Occitan language of Périgord and the medieval troubadours, and he sympathizes with the Catalan bid for independence. The success of his song provokes outrage among extreme Spanish nationalists. Then, in a stolen car found on a Périgord back road, police discover a distinctive bullet for a state-of-the-art sniper's rifle that can kill at three kilometers, and they fear that Joel might be the intended target. 

The French and Spanish governments agree to mount a joint operation to stop the assailants, and Bruno is the local man on the spot who mobilizes his resources to track them down. While Bruno tries to keep the peace, his friend Florence reaches out for help. Her abusive ex-husband is about to be paroled from prison and she fears he will return to reclaim their children. Will Bruno and Florence be able to prevent this unwanted visit? Despite the pressures, there is always time for Bruno to savor les plaisirs of the Dordogne around the table with friends.
---
MARTIN WALKER, after a long career of working in international journalism and for think tanks, now gardens, cooks, explores vineyards, writes, travels, and has never been busier. He divides his time between Washington, D.C., and the Dordogne.
---
Walker's discussion of world politics is very interesting. Check out the video.