Jayne Ann Krentz was recently guest host for The Poisoned Pen's virtual event with Karen Rose. Rose is the author of Quarter to Midnight. Signed copies of the book are available through the Web Store. https://bit.ly/3BJSqTH
Here's the description of Quarter to Midnight.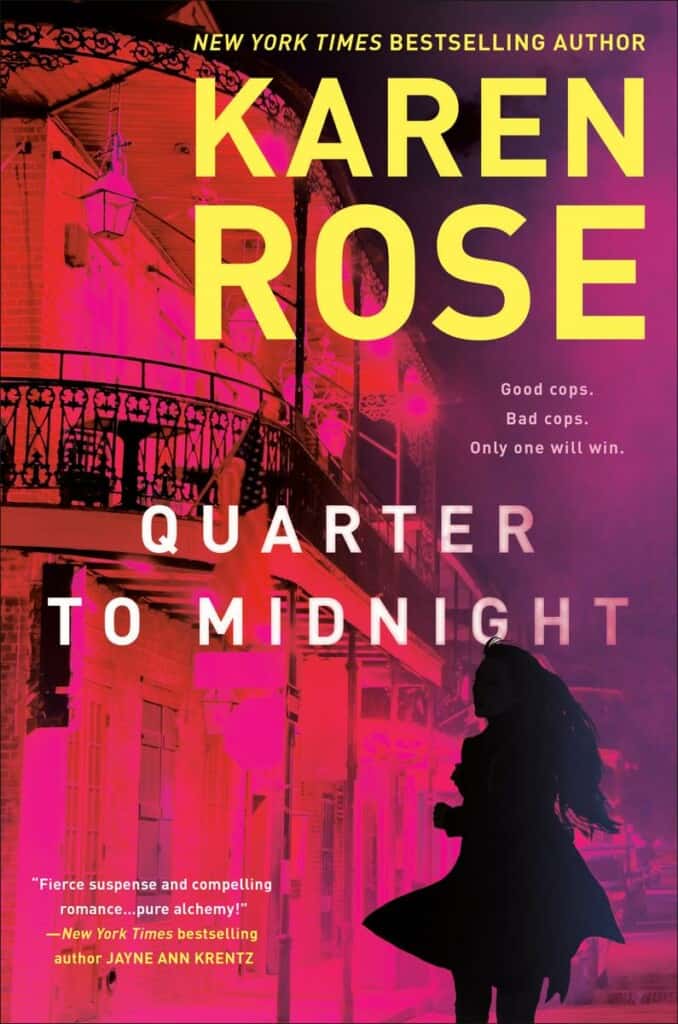 Discover New York Times and USA Today bestselling author Karen Rose's brand-new series set in the sultry city of New Orleans and featuring a tough team of high-end private investigators who are after justice—no matter what they have to do to get it.
Good cops. Bad cops. Only one will win.

After completing her tours with the Marines in Iraq, Molly Sutton knew she could take down any bad guy she met. But when a family tragedy exposes the dark side of her local police, she joined up with her former CO Burke Broussard, who left New Orleans PD to set up a private investigative service for people who couldn't find justice elsewhere.

Gabe Hebert saw the toll that working for the NOPD took on his dad and decided instead to make a name for himself as one of the best young chefs in the French Quarter. But when his father's death is ruled a suicide after a deliberately botched investigation by his former captain, Gabe knows his dad stumbled onto a truth that someone wants silenced.

Gabe goes to his father's best friend, Burke, for help. Burke assigns the toughest member of his team, Molly, to the case. Molly can't believe she's being asked to work with the smoking hot chef whose chocolate cake is not the only thing that makes her mouth water. Sparks fly as they follow the leads Gabe's dad left them, unraveling a web of crimes, corruption, and murder that runs all the way to the top.
---
Karen Rose is the award-winning, #1 international bestselling author of twenty-six novels, including the bestselling Sacramento, Baltimore, and Cincinnati series. She has been translated into twenty-three languages, and her books have placed on the New York Times, the Sunday Times (UK), and Germany's der Spiegel bestseller lists.
---
Enjoy Karen Rose's conversation with Jayne Ann Krentz.