Eli Cranor and John Vercher both have books "dealing with high-intensity athletics". Patrick Millikin welcomed them to The Poisoned Pen for a virtual conversation. Cranor's novel is Don't Know Tough, and Vercher's is After the Lights Go Out. Check the Web Store for signed copies of both books. https://store.poisonedpen.com/
Here's the description of Eli Cranor's Don't Know Tough.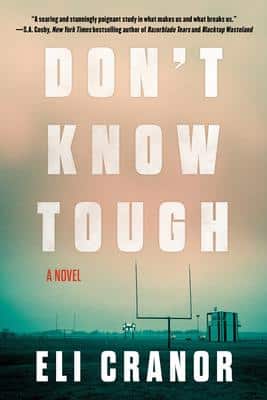 Friday Night Lights gone dark with Southern Gothic; Eli Cranor delivers a powerful noir that will appeal to fans of Wiley Cash and Megan Abbott.

In Denton, Arkansas, the fate of the high school football team rests on the shoulders of Billy Lowe, a volatile but talented running back. Billy comes from an extremely troubled home: a trailer park where he is terrorized by his unstable mother's abusive boyfriend. Billy takes out his anger on the field, but when his savagery crosses a line, he faces suspension.
Without Billy Lowe, the Denton Pirates can kiss their playoff bid goodbye. But the head coach, Trent Powers, who just moved from California with his wife and two children for this job, has more than just his paycheck riding on Billy's bad behavior. As a born-again Christian, Trent feels a divine calling to save Billy—save him from his circumstances, and save his soul.
Then Billy's abuser is found murdered in the Lowe family trailer, and all evidence points toward Billy. Now nothing can stop an explosive chain of violence that could tear the whole town apart on the eve of the playoffs.
WINNER OF THE PETER LOVESEY FIRST CRIME NOVEL CONTEST
---
Eli Cranor played quarterback at every level: peewee to professional, and then coached high school football for five years. These days, he's traded in the pigskin for a laptop, writing from Arkansas where he lives with his wife and kids. His fiction has won The Greensboro Review's Robert Watson Literary Prize and been a runner-up for The Missouri Review's Miller Prize. Eli also writes a nationally syndicated sports column, "Athletic Support," and his craft column, "Shop Talk," appears monthly at CrimeReads. His debut novel, Don't Know Tough, won the Peter Lovesey First Crime Novel Contest. Eli is currently at work on his next novel.
---
Check out the summary of John Vercher's After the Lights Go Out.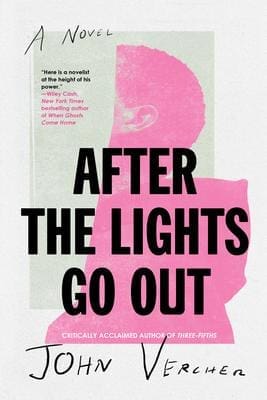 A harrowing and spellbinding story about family, the complications of mixed-race relationships, misplaced loyalties, and the price athletes pay to entertain—from the critically acclaimed author of Three-Fifths

Xavier "Scarecrow" Wallace, a mixed-race MMA fighter on the wrong side of thirty, is facing the fight of his life. Xavier can no longer deny he is losing his battle with chronic traumatic encephalopathy (CTE), or pugilistic dementia. Through the fog of memory loss, migraines, and paranoia, Xavier does his best to stay in shape by training at the Philadelphia gym owned by his cousin-cum-manager, Shot, a retired champion boxer to whom Xavier owes an unpayable debt.
Xavier makes ends meet while he waits for the call that will reinstate him after a year-long suspension by teaching youth classes at Shot's gym and by living rent-free in the house of his white father, whom Xavier was forced to commit to a nursing home. The progress of Sam Wallace's end-stage Alzheimer's has revealed his latent racism, and Xavier finally gains insight into why his Black mother left the family years ago.
Then Xavier is offered a chance at redemption: a last-minute high-profile comeback fight. If he can get himself back in the game, he'll be able to clear his name and begin to pay off Shot. With his memory in shreds and his life crumbling around him, can Xavier hold on to the focus he needs to survive? John Vercher, author of the Edgar and Anthony Award""nominated Three-Fifths, offers a gripping, psychologically astute, and explosive tour de force about race, entertainment, and healthcare in America, and about one man's battle against himself.
---
John Vercher lives in the Philadelphia area with his wife and two sons. He has a Bachelor's in English from the University of Pittsburgh and an MFA in Creative Writing from the Mountainview Master of Fine Arts program. He is a contributing writer for WBUR Boston's Cognoscenti, and NPR features his essays on race, identity, and parenting. His debut novel, Three-Fifths, was named one of the best books of the year by the Chicago Tribune, CrimeReads, and Booklist. It was nominated for the Edgar, Anthony, and Strand Magazine Critics' Awards for Best First Novel.
---
Enjoy Patrick Millikin's conversation with Eli Cranor and John Vercher.