Barbara Peters, owner of The Poisoned Pen, hosted David Ellis to talk about two books, one by himself (Look Closer), and one with James Patterson (Escape). Patterson talked about reading Look Closer, and writing with Ellis. They just mentioned James Patterson by James Patterson. You can order copies of all the books through the Web Store. https://store.poisonedpen.com/
Here's the description of Look Closer.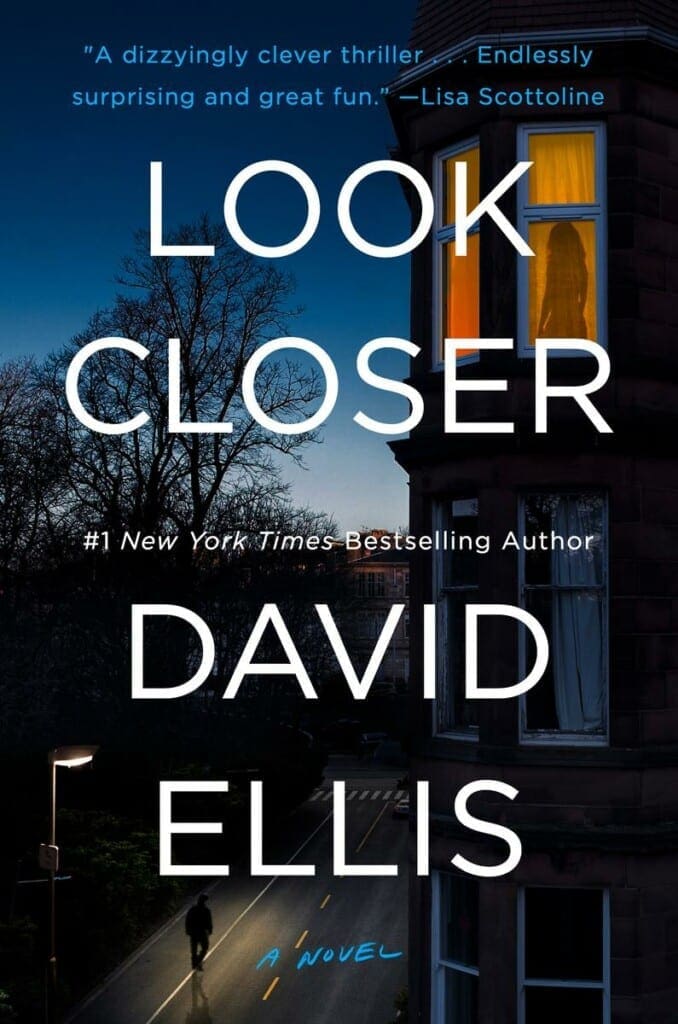 From the bestselling and award-winning author comes a wickedly clever and fast-paced novel of greed, revenge, obsession—and quite possibly the perfect murder.
Simon and Vicky couldn't seem more normal: a wealthy Chicago couple, he a respected law professor, she an advocate for domestic violence victims. A stable, if unexciting marriage. But one thing's for sure … absolutely nothing is what it seems. The pair are far from normal, and one of them just may be a killer. When the body of a beautiful socialite is found hanging in a mansion in a nearby suburb, Simon and Vicky's secrets begin to unravel. A secret whirlwind affair. A twenty-million-dollar trust fund about to come due. A decades-long grudge and obsession with revenge. These are just a few of the lies that make up the complex web…and they will have devastating consequences. And while both Vicky and Simon are liars, just who exactly is conning who? Part Gone Girl, part Strangers on a Train, Look Closer is a wild rollercoaster of a read that will have you questioning everything you think you know.
---
David Ellis is a judge and an Edgar-award-winning author of ten novels of crime fiction, as well as eight books co-authored with James Patterson. In December, 2014, Dave was sworn in as the youngest-serving Justice of the Illinois Appellate Court for the First District. Ellis lives outside Chicago with his wife and three children.
---
Here's the summary of Escape.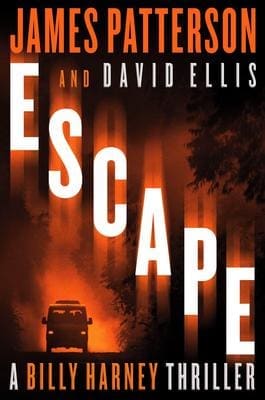 #1 New York Times bestselling detective Billy Harney of The Black Book is chasing down a billionaire crime boss and a prison escape artist while a young girl's life hangs in the balance.As Chicago PD's special-ops leader, Detective Billy Harney knows well that money is not the only valuable currency. The filthy rich man he's investigating is down to his last twenty million. He's also being held in jail.

For now.

Billy's unit is called in when an escape plan results in officers down and inmates vanished.

In an empty lot, Billy spots two Kevlar vests. Two helmets. Two assault rifles. And a handwritten note:

Hi, Billy
Are you having fun yet?
---
James Patterson is the world's bestselling author. The creator of Alex Cross, he has produced more enduring fictional heroes than any other novelist alive. He lives in Florida with his family.
---
Don't forget about James Patterson's memoir, James Patterson.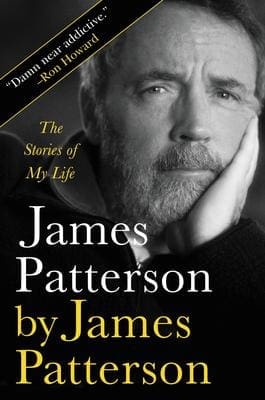 "It's quite a life, Patterson's, and this fizzing, funny, often deeply moving memoir is a perfect way to understand the dizzying world of a best-selling writer." —Daily Mail

"Damn near addictive. I loved it . . . that Patterson guy can write!" ""Ron Howard
THE INSTANT #1 NEW YORK TIMES BESTSELLER—How did a kid whose dad lived in the poorhouse become the most successful storyteller in the world?
On the morning he was born, he nearly died.
His dad grew up in the Pogey"" the Newburgh, New York, poorhouse.
He worked at a mental hospital in Massachusetts, where he met the singer James Taylor and the poet Robert Lowell.
While he toiled in advertising hell, James wrote the ad jingle line "I'm a Toys "˜R' Us Kid."
He once watched James Baldwin and Norman Mailer square off to trade punches at a party.
He's only been in love twice. Both times are amazing.
Dolly Parton once sang "Happy Birthday" to James over the phone. She calls him J.J., for Jimmy James.
How did a boy from small-town New York become the world's most successful writer? How does he do it? He has always wanted to write the kind of novel that would be read and reread so many times that the binding breaks and the book literally falls apart. As he says, "I'm still working on that one." 
---
Enjoy the conversation with David Ellis and James Patterson.