Barbara Peters, owner of The Poisoned Pen, recently welcomed Don Bentley & MP Woodward for a virtual event to The Poisoned Pen. Bentley is the author of Tom Clancy Zero Hour. MP Woodward's The Handler is a debut. Both men have interesting personal backgrounds. You'll enjoy learning about them. But, first, check out the books in the Web Store. https://store.poisonedpen.com/
Here's the summary of Tom Clancy Zero Hour.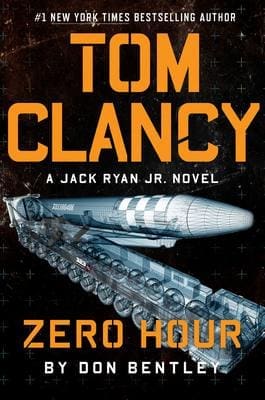 Jack Ryan, Jr. is the one man who can prevent a second Korean War in the latest thrilling entry in the #1 New York Times bestselling series.
When the leader of North Korea is catastrophically injured, his incapacitation inadvertently triggers a "dead-man's switch," activating an army of sleeper agents in South Korea and precipitating a struggle for succession.
Jack Ryan, Jr. is in Seoul to interview a potential addition to the Campus.  But his benign trip takes a deadly turn when a wave of violence perpetrated by North Korean operatives grips South Korea's capital.  A mysterious voice from North Korea offers Jack a way to stop the peninsula's rush to war, but her price may be more than he can afford to pay.
---
Tom Clancy was the #1 New York Times bestselling author of more than eighteen books. He died in October 2013.
Don Bentley spent a decade as an Army Apache helicopter pilot, and while deployed in Afghanistan was awarded the Bronze Star and the Air Medal with "V" device for valor. Following his time in the military, Bentley worked as an FBI special agent focusing on foreign intelligence and counterintelligence and was a Special Weapons and Tactics (SWAT) team member.
---
Here's MP Woodward's The Handler.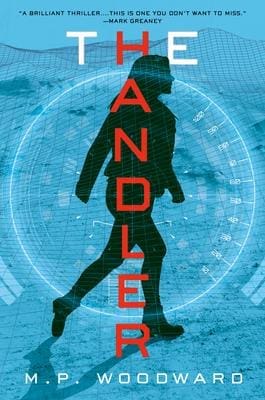 A disgraced former CIA operative must go back in the field with only his ex-wife as his handler in this electrifying thriller from a former intelligence officer.
Meredith Morris-Dale is a CIA case officer and a damn good one…even if this last mission did go terribly wrong. Now she has been summoned back to Langley where she expects to be fired. Instead, she is met by the Deputy Director with stunning news.
A single well-placed CIA mole in Iran's uranium enrichment program has kept the terrorist nation from building a bomb by sabotaging the performance of their covert centrifuge arrays. But after losing his daughter in an airliner shootdown, the mole wants out—leaving the world on the brink. His one demand: a reunion with the only handler he ever trusted, John Dale—Meredith's disgraced, fired, wayward ex-husband. As Meredith and John struggle through their fraught relationship, a craven CIA political hierarchy, Russian interference, and the rogue spy's manipulation, they must reach deep within their shared connection to maintain, recover, or kill the asset.
---
M. P. Woodward is a veteran of both US intelligence ops and the entertainment industry. As a naval intelligence officer with the US Pacific Command, he scripted scenario moves and countermoves for US war game exercises in the Middle East. In multiple deployments to the Persian Gulf and Far East, he worked alongside US Special Forces, CIA, and NSA. Today, Woodward runs international distribution marketing for Amazon Prime Video, having launched Amazon's original video content in more than forty countries through more than one hundred cable, wireless, and broadband partnerships. He collaborates closely with content creators and distributors in driving viewer awareness and engagement. He is currently developing the international distribution strategy for the upcoming serial adaptation of The Lord of The Rings.
---
Enjoy this conversation about military thrillers.