Barbara Peters, owner of The Poisoned Pen, recently hosted two Poisoned Pen Press authors. Sara E. Johnson is the author of The Bone Track. Frederick Weisel's The Day He Left reminds Peters of Ed McBain's 87th Precinct books or Dell Shannon's Luis Mendoza police procedurals. You can order copies of the books through the Web Store. https://store.poisonedpen.com/
Here's the description of The Bone Track.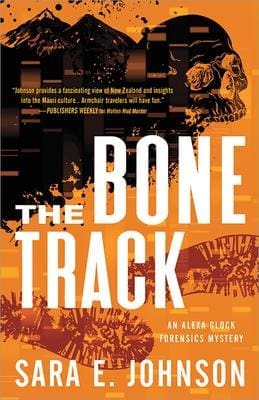 A nature trek turns dangerous when the wilderness gives up its bones…
New Zealand's remote Milford Track seems the perfect place for forensic investigator Alexa Glock to reconnect with her brother Charlie, with whom she hasn't spent much time since they were kids. Their backpacking trip seems ill-fated from the start, though, when she must stop on the way to examine nine skeletons—most likely M?ori tribespeople—whose graves have been unearthed by highway construction. Before she opens the first casket, a M?ori elder gives her a dire warning: "The viewing of bones can unleash misfortune to the living. Or worse."
Though Alexa dismisses his words as superstitious, they soon come back to haunt her as the idyllic hike takes a sinister turn. First, Charlie is aloof and resentful of the time Alexa has spent at work. Then a rock avalanche nearly carries her away as it reveals the skeletal remains of someone who has clearly been stabbed to death. When a fellow hiker goes missing and is later found dead, Alexa has all she can do to focus on the science as she investigates two murders, while trying not to become the third victim.
---
Sara E. Johnson lives in Durham, North Carolina. She worked as a middle school reading specialist and local newspaper contributor before her husband lured her to New Zealand for a year. Her first novel, Molten Mud Murder, is the result.
---
Here is the summary of The Day He Left.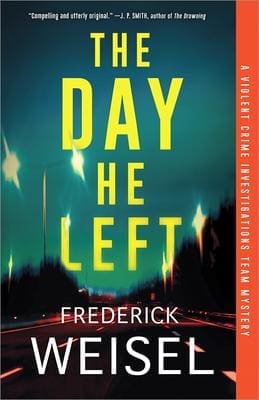 After he was gone, the only things left behind were secrets
Annie has fallen out of the habit of listening to her husband. She and Paul have been married for a long time; it's easy to nod as he drones on, responding to his voice while completely ignoring every word he says. That becomes a problem, of course, when Paul disappears and the police have questions. Was Paul having issues at work? Is there any reason to think he might harm himself? Annie doesn't know.
But someone does.
An unsettling photo found amongst Paul's things turns the investigation toward his job as a middle school teacher and a troubled girl who is hiding secrets of her own. But what exactly happened to Paul on the day he left for work and never made it to the classroom? Is his disappearance related to a local heroin trafficking operation? As Eddie Mahler and the members of the Santa Rosa Violent Crime Investigations Team rush to find the teacher, they discover the members of his family have hidden lives of their own, and that Paul may not have been running away but toward something that could ruin his career and marriage—and even cost his life.
---
FREDERICK WEISEL has been a writer and editor for more than thirty years, and his articles have appeared in the Boston Globe, Washington Post, and Christian Science Monitor. He lives with his wife in Santa Rosa, California.
---
Enjoy Barbara Peters' conversation with authors Sara E. Johnson and Frederick Weisel.